Back in May, I planted a butterfly garden. I bought various native nectar plants and some host milkweeds, the rest was filled in with annual zinnias and cosmos. I honestly didn't expect much the first year. I figured the perennials would grow and really produce results in a year or so. I was pleasantly surprised, in the last few weeks, with all the new faces I was seeing out there. At first there were a lot of skippers like this one.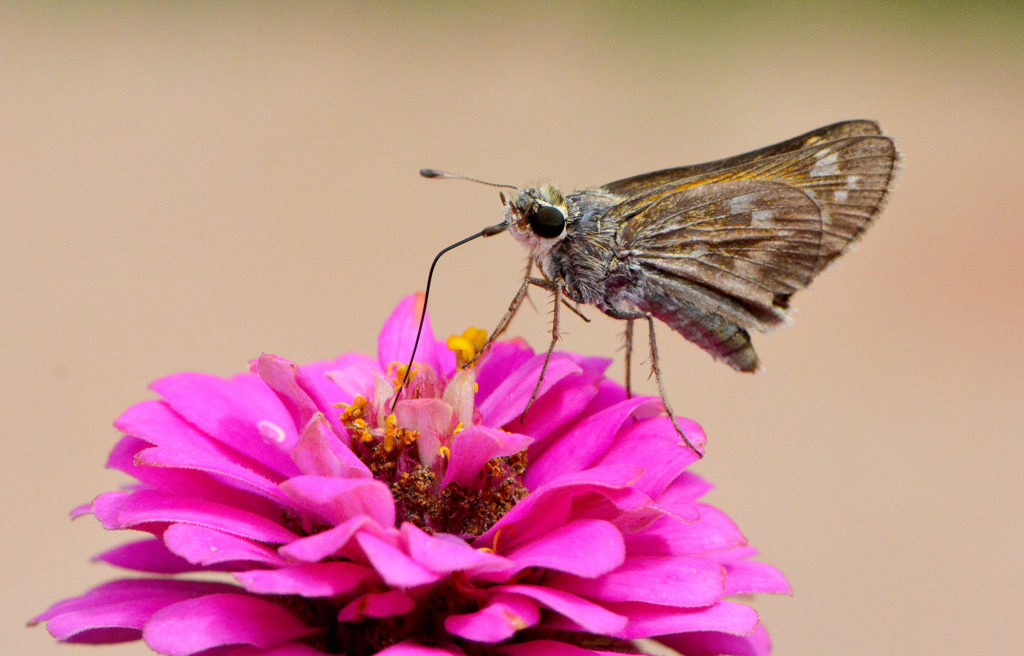 Then Gulf fritillaries started to show up around the purple passion vine, which is their larval host, and feeding on the zinnias. They are really pretty butterflies.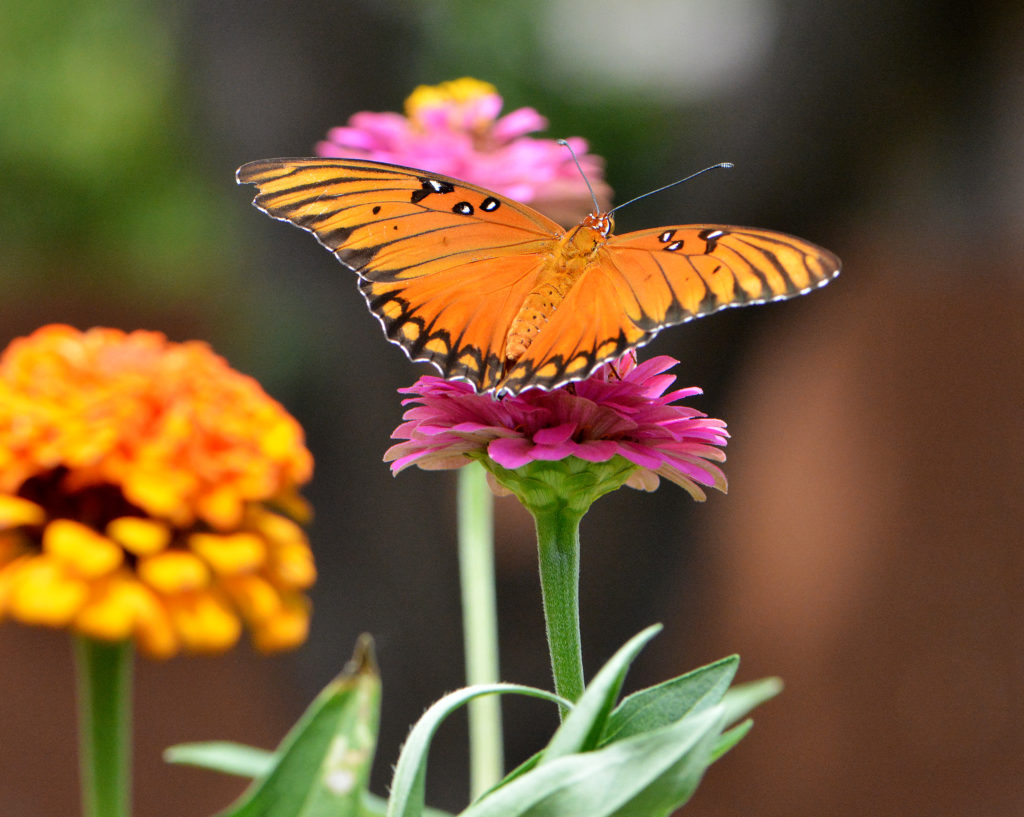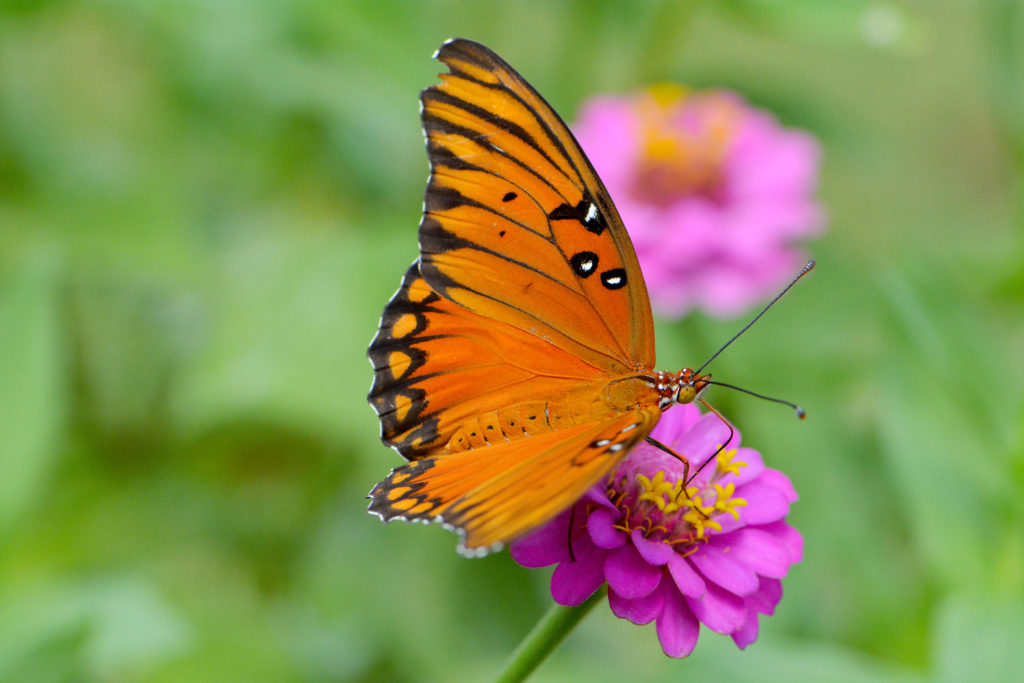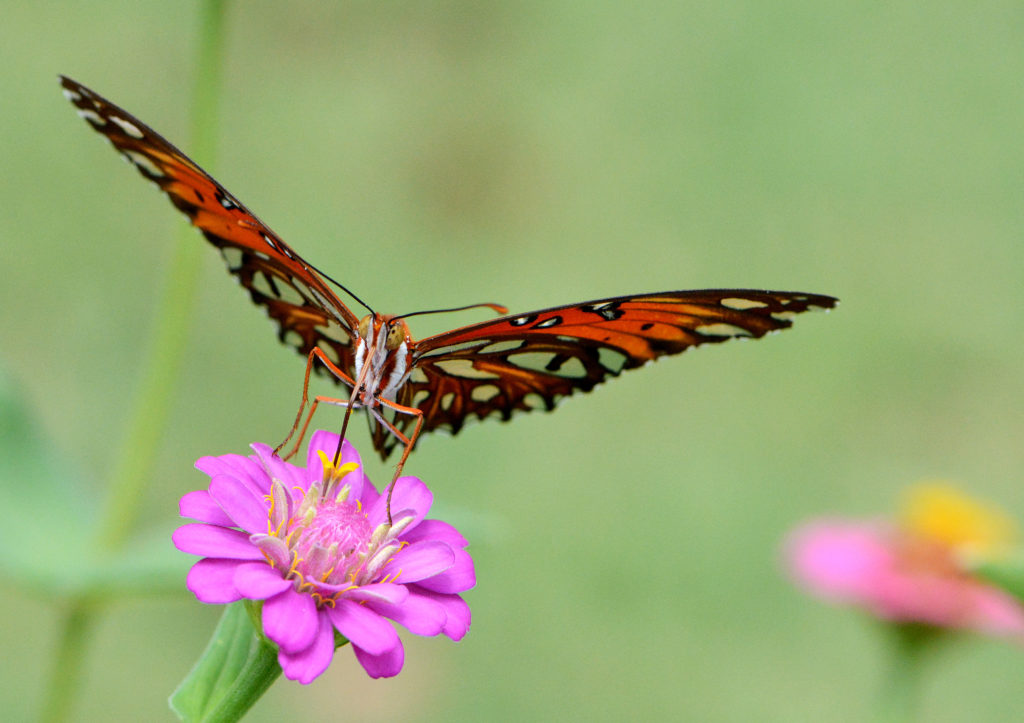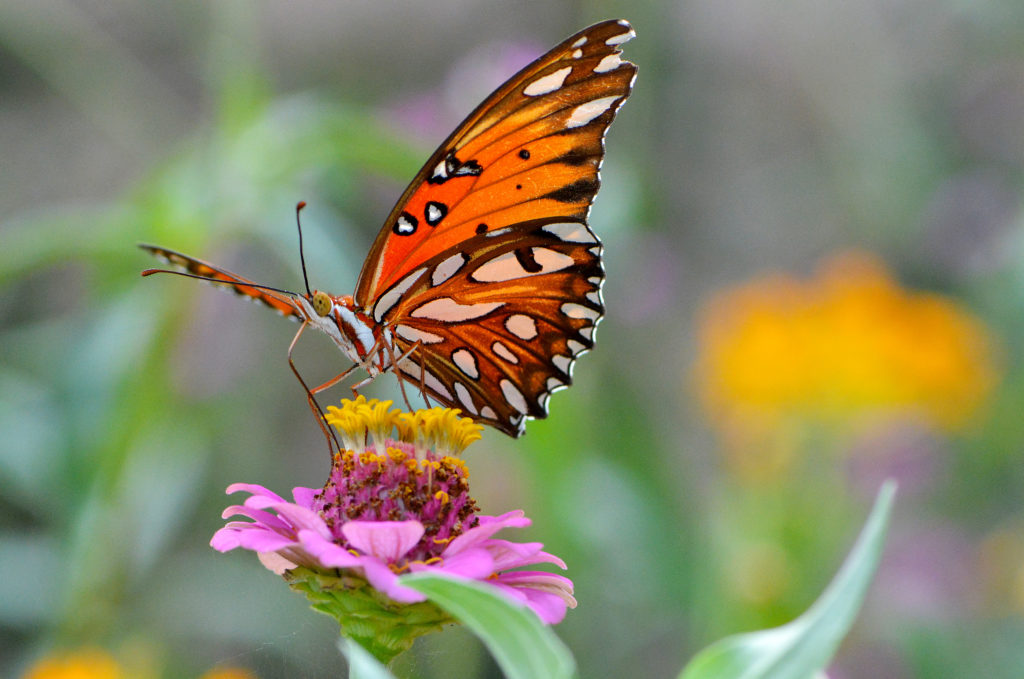 Then their larva appeared in abundance! They look dangerous, but are harmless (unless you're a passion flower vine).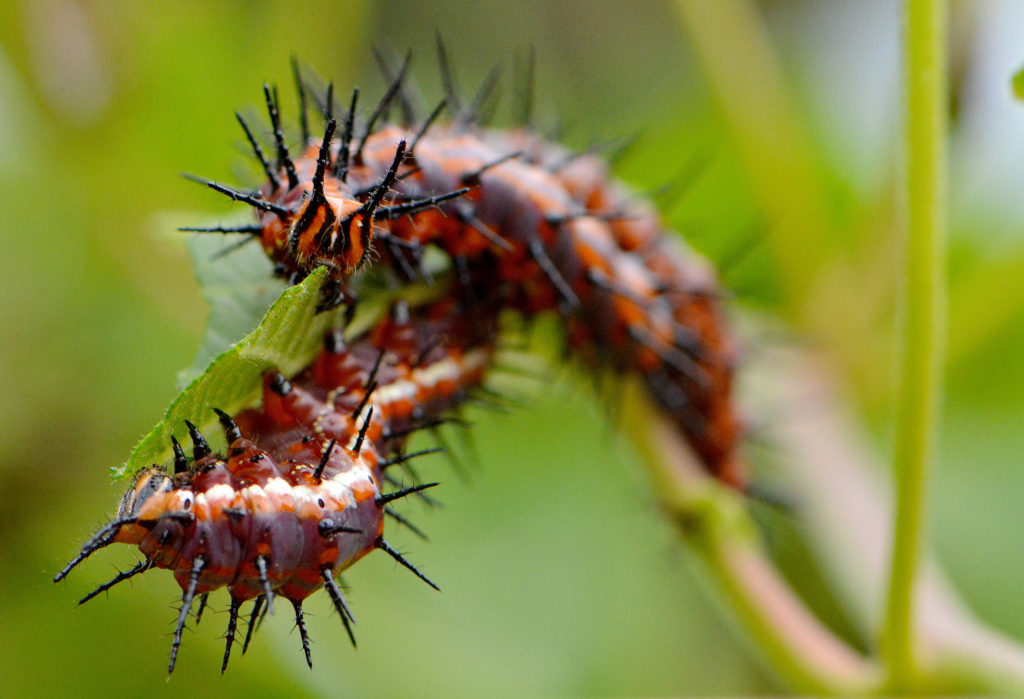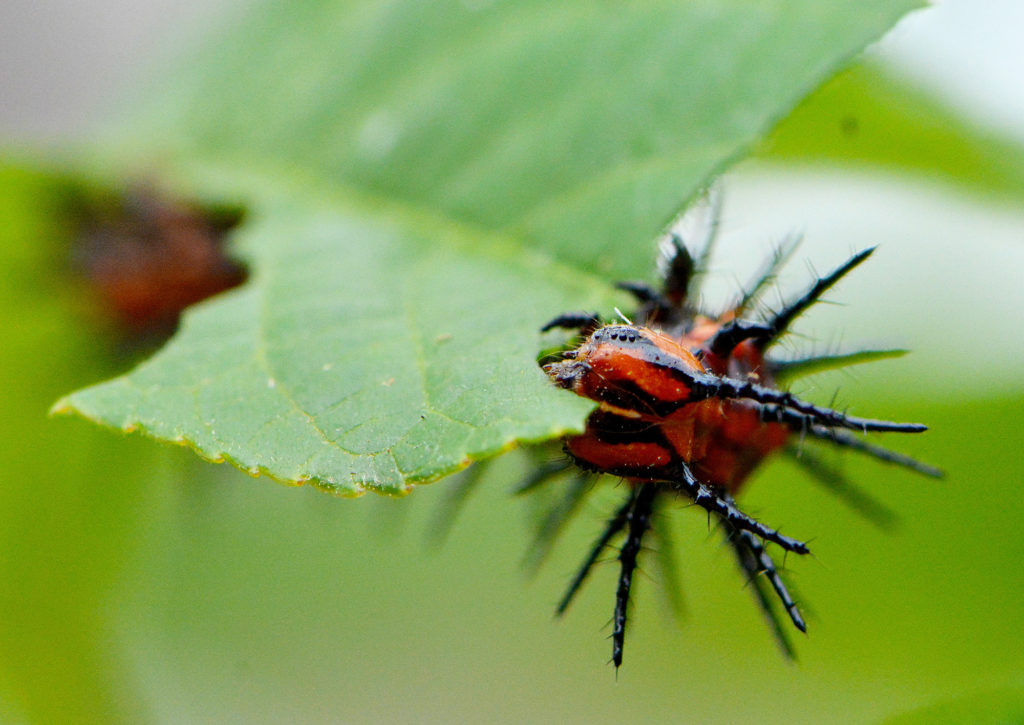 In the last few days Monarchs have made an appearance! I was very excited to see them, and I had a few host plant ready for them to lay eggs on.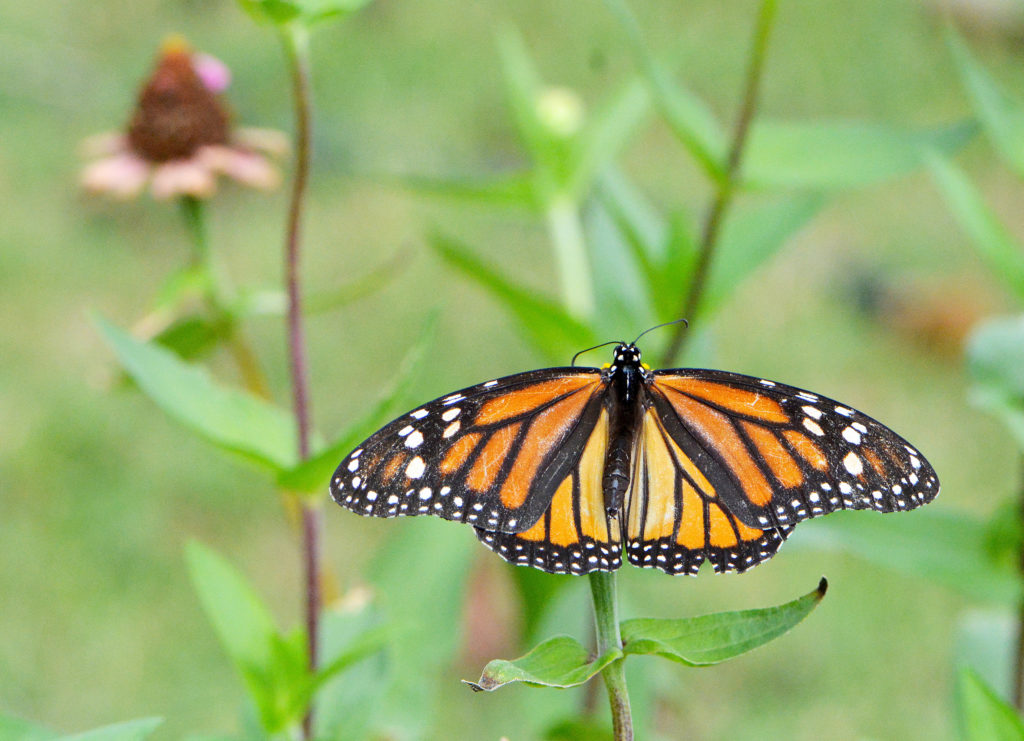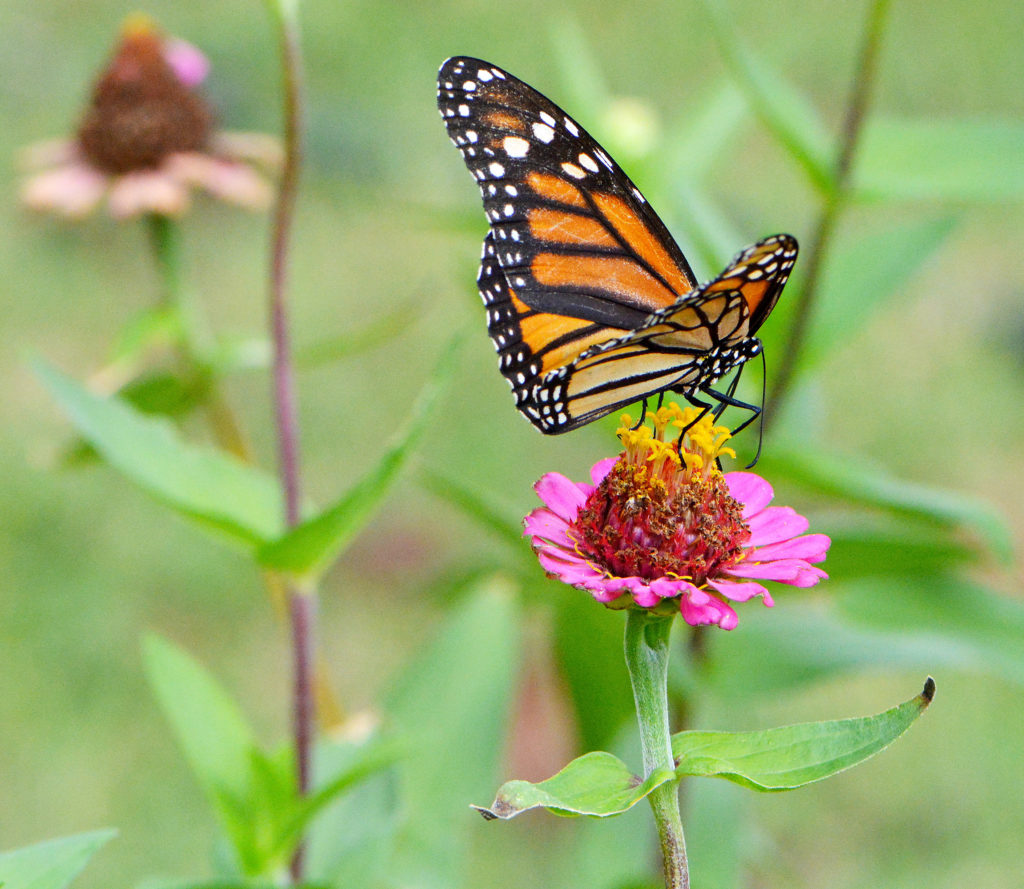 Eggs and larva appeared on one of the milkweeds. There were quite a few caterpillars, of various sizes, on this plant. One day I was out taking photos of them and saw a large caterpillar attack and throw a smaller caterpillar off the plant! Crazy! I couldn't believe it, but they do compete for food. Now there are a lot fewer caterpillars on the milkweed. I'm counting on more eggs and larva soon since the butterflies are appearing daily.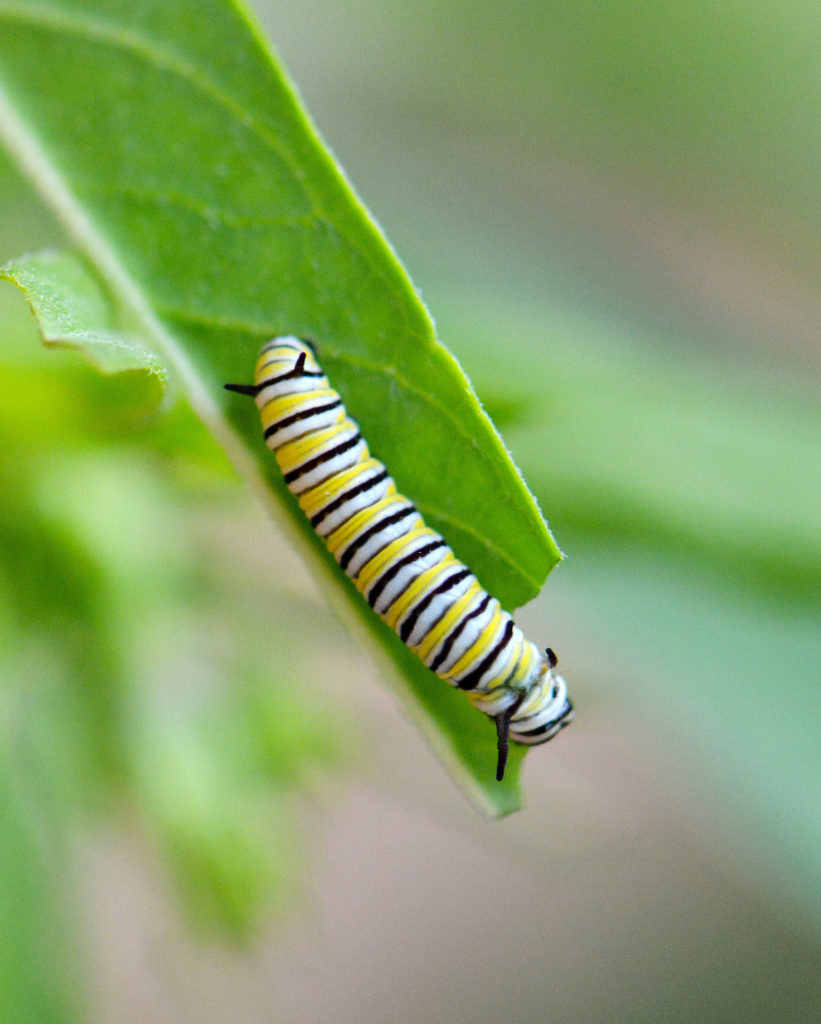 Back on the passion vine, I noticed something very special! A praying mantis! I'm assuming he was eating caterpillars, but I never saw him move.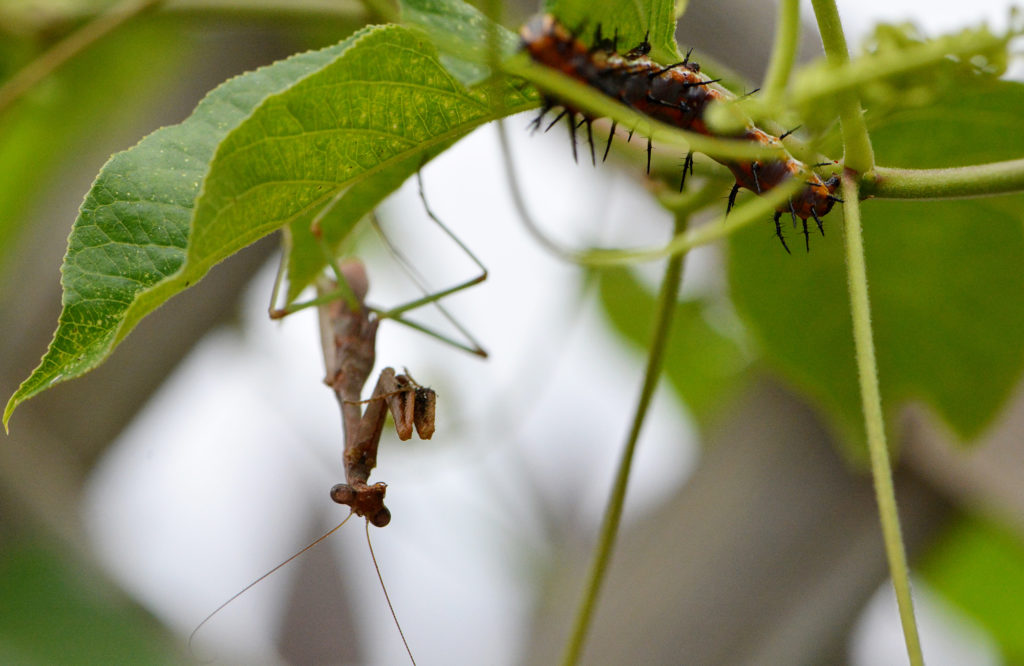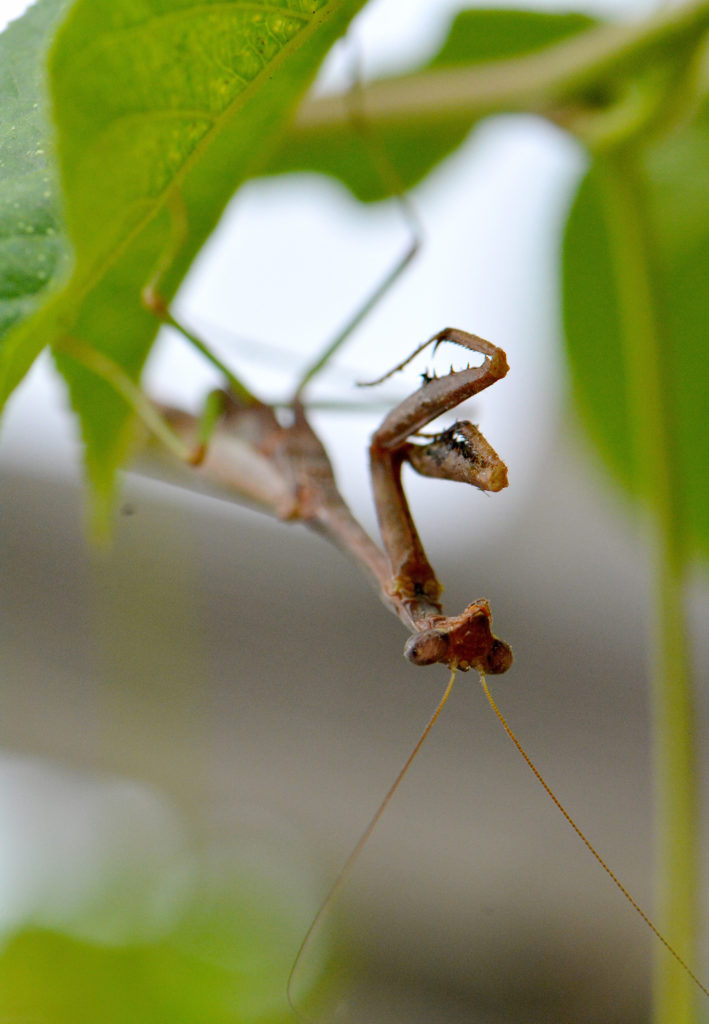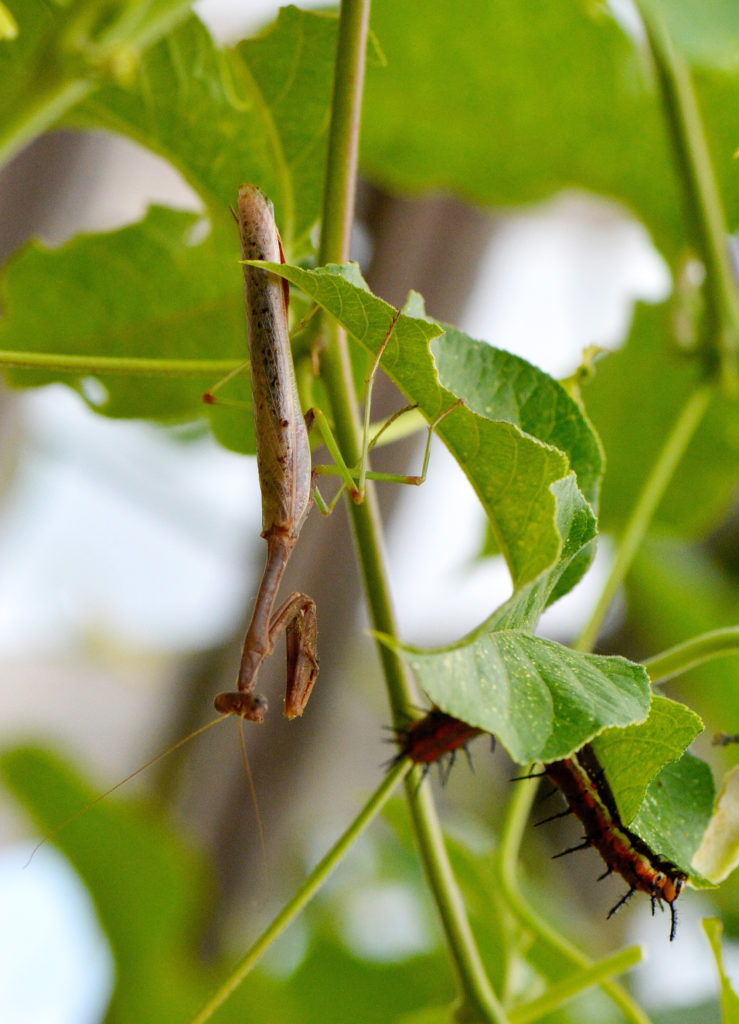 There have been several types of bees visiting.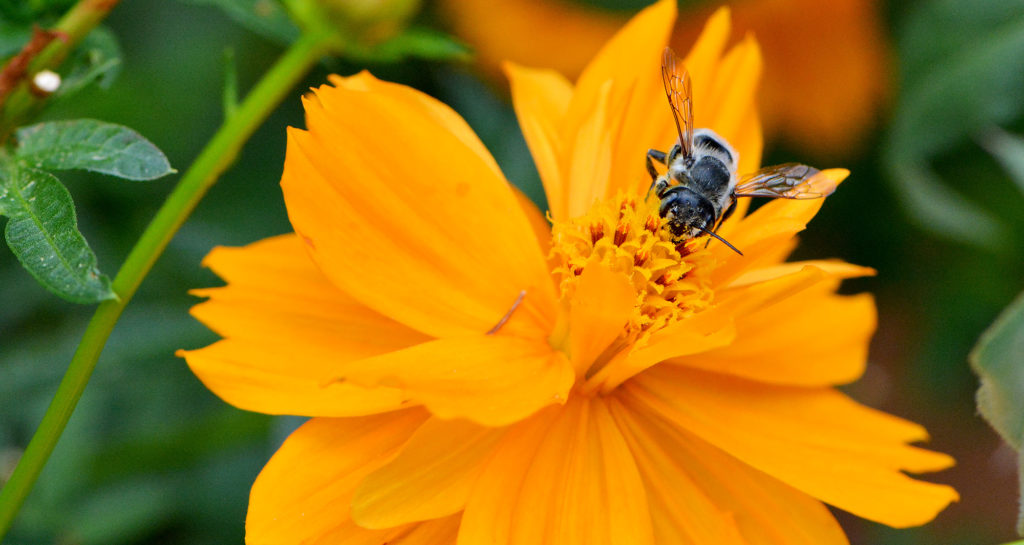 I can't wait to see what happens next.