Cloudy and wet, 75°F. 

This is my final post from Beavers bend. Leaving Broken Bow, I went out Highway 3 towards Antlers. Not far away I saw some beauty and had to pull over. The narrow leaved coneflower.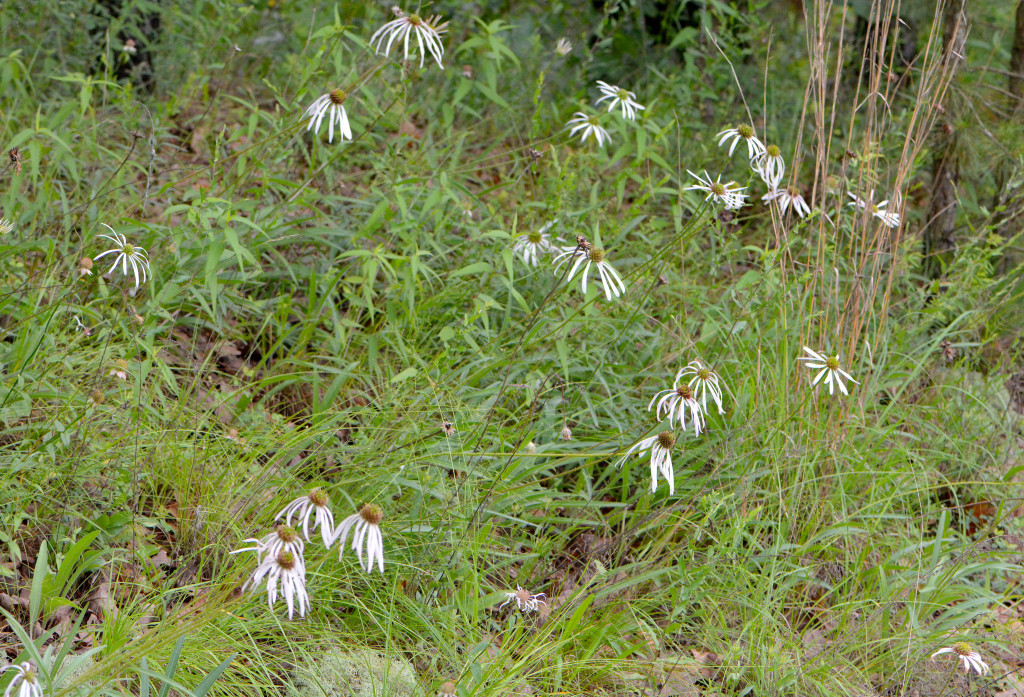 Beautiful flower.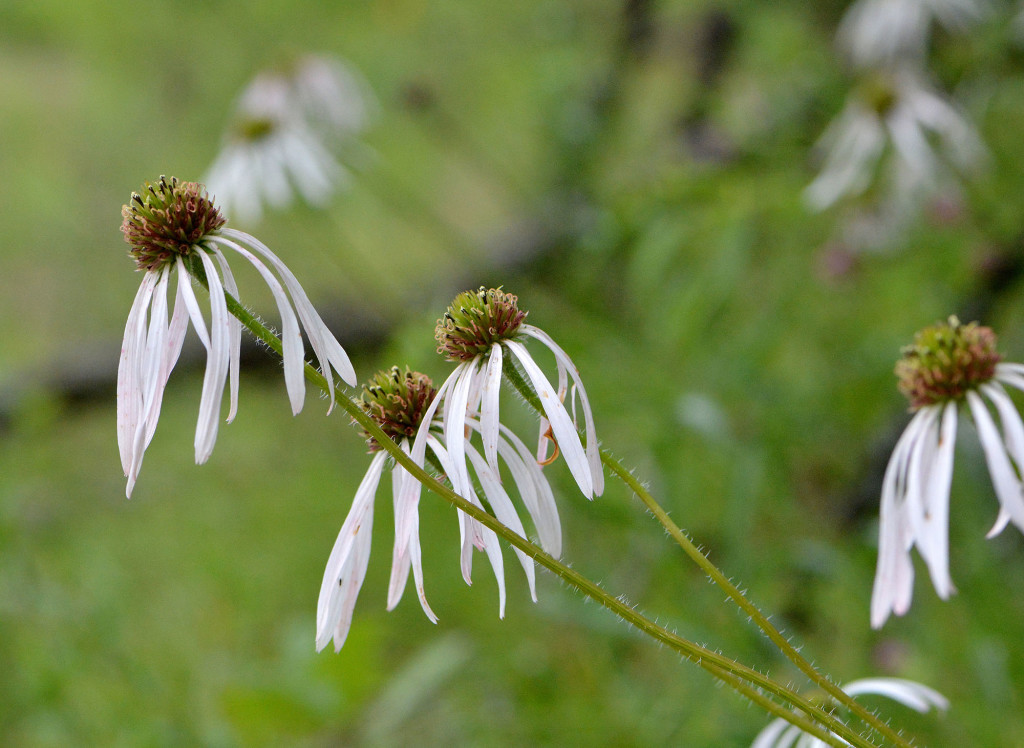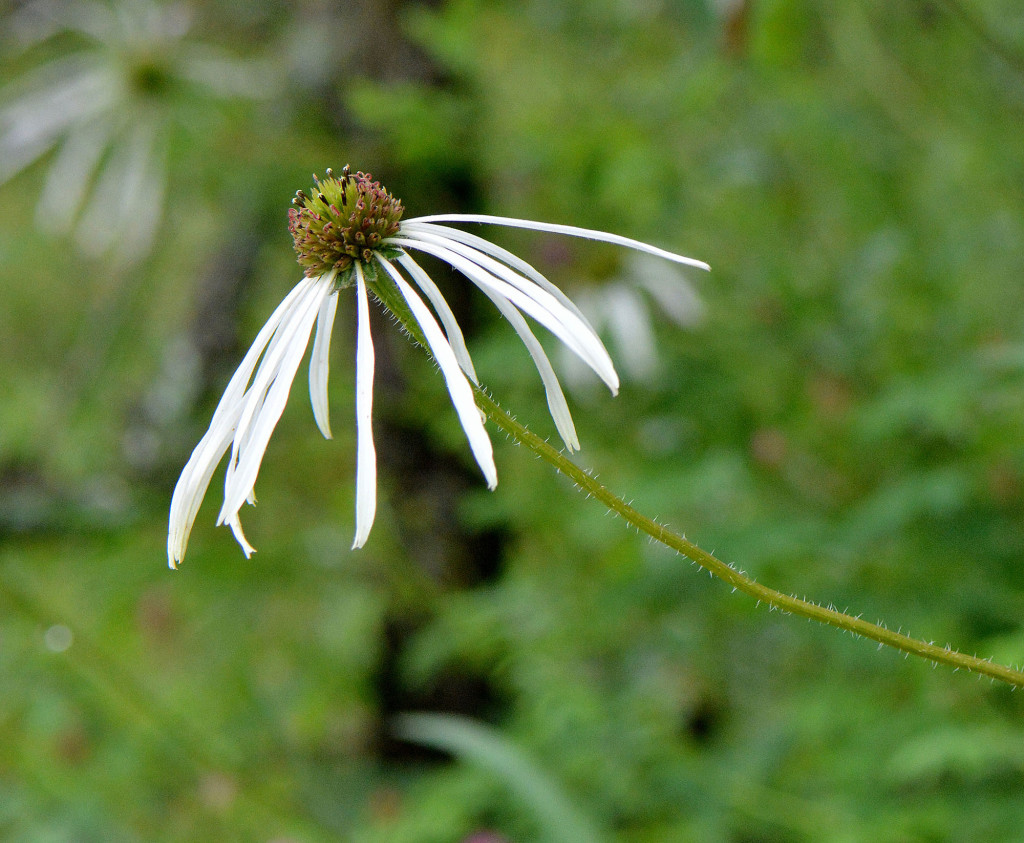 Just opened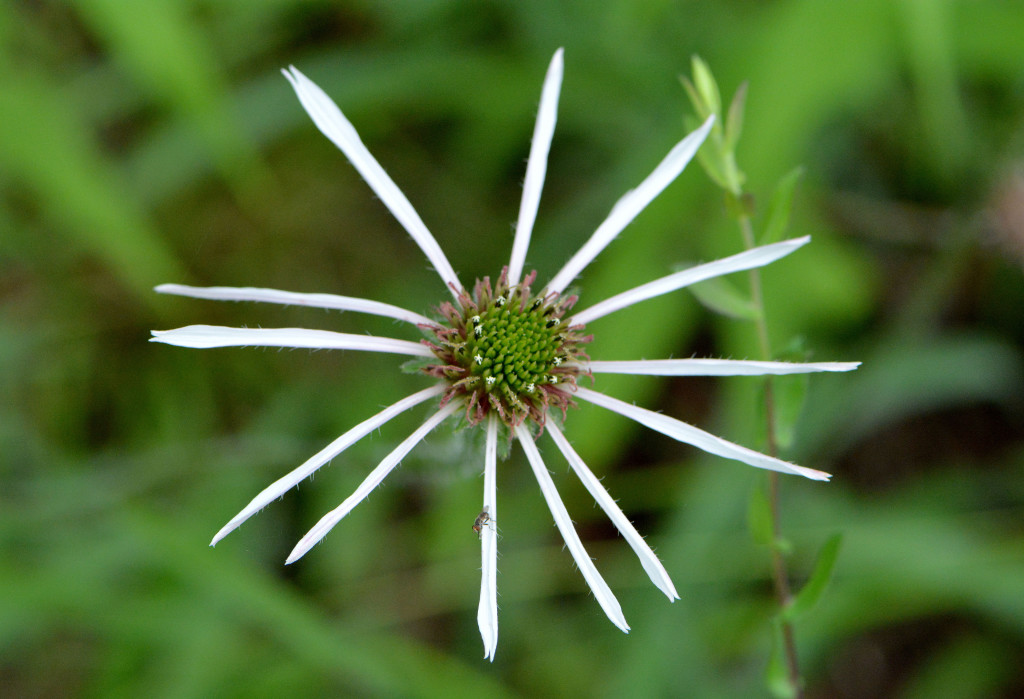 At its prime.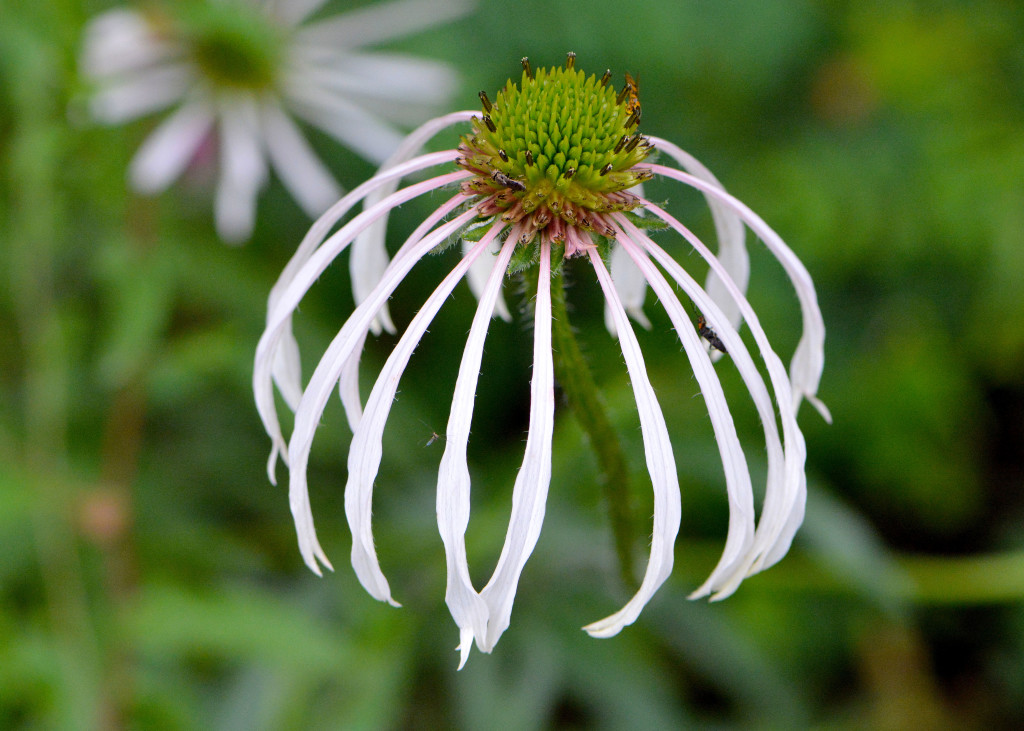 a little closer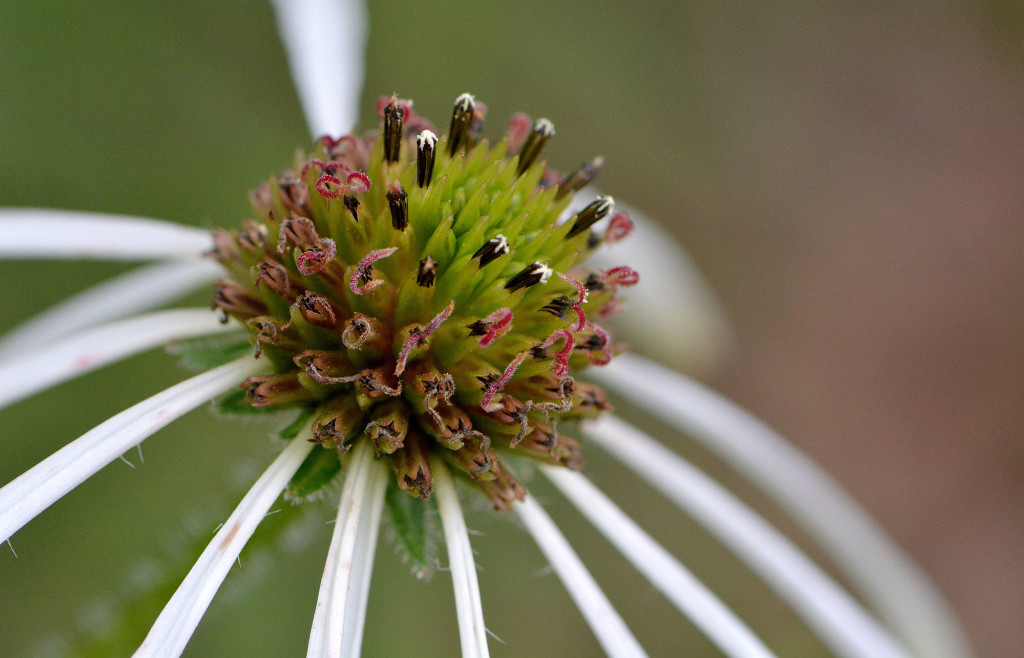 the interesting detail!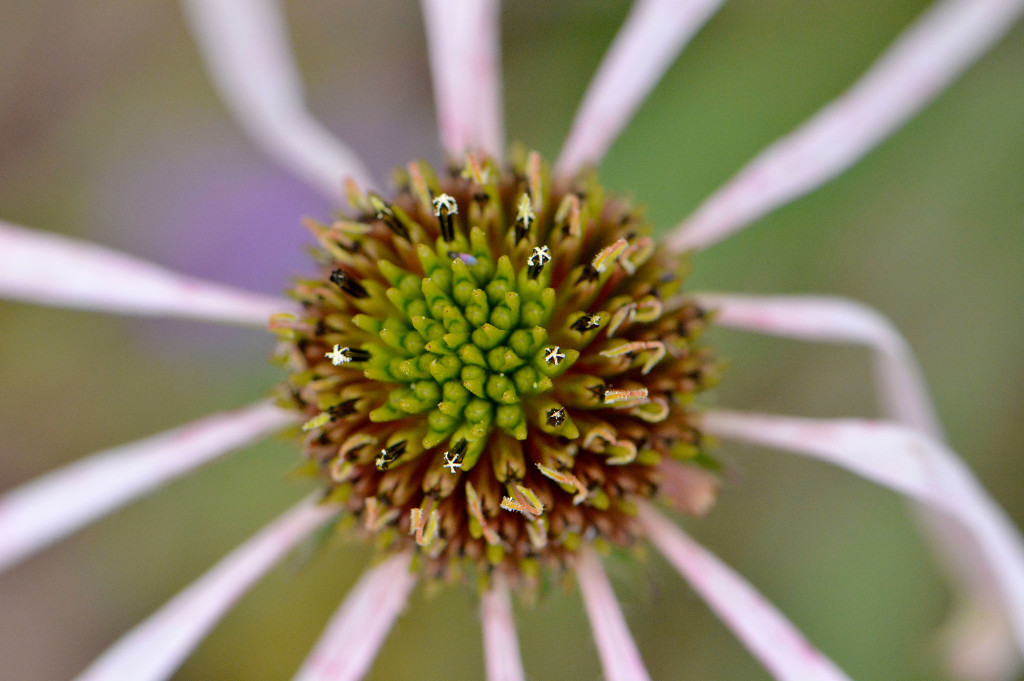 Since there was flooding that weekend, I was redirected from highway 3, back a few miles and down highway 93 to Hugo. Bad iPhone photo, but you get the idea. People fishing on the flooded bridge, walking with babies through 2′ of water. It was happenin!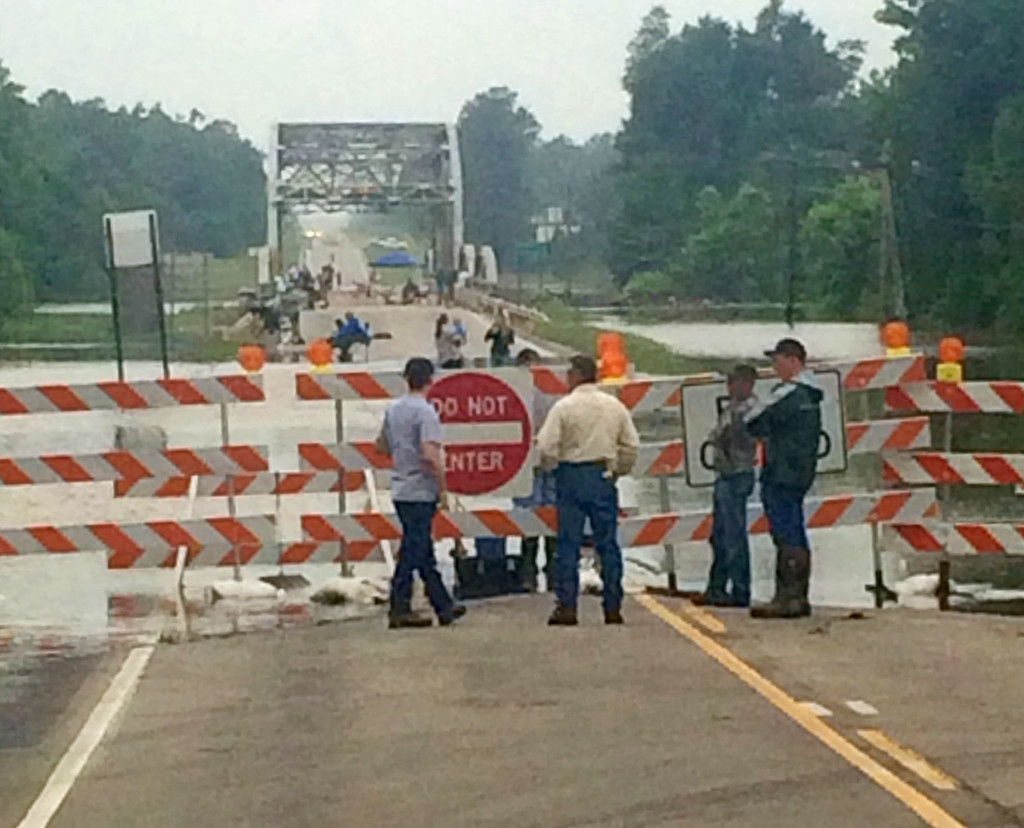 Note the mailbox to the left and state park sign to the right of the speed limit sign (towards the center). You can see the top two words, barely.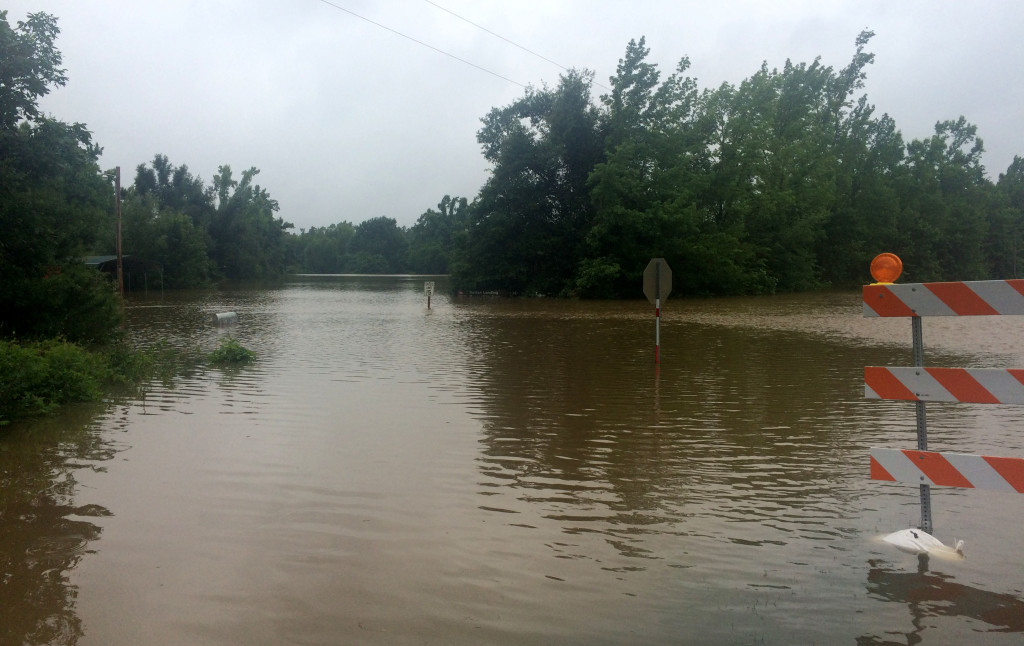 The next stop was on the Indian National Turnpike. I saw the brilliant spikes of Standing Cypress. There are abundant fleabane and tickseed in the foreground.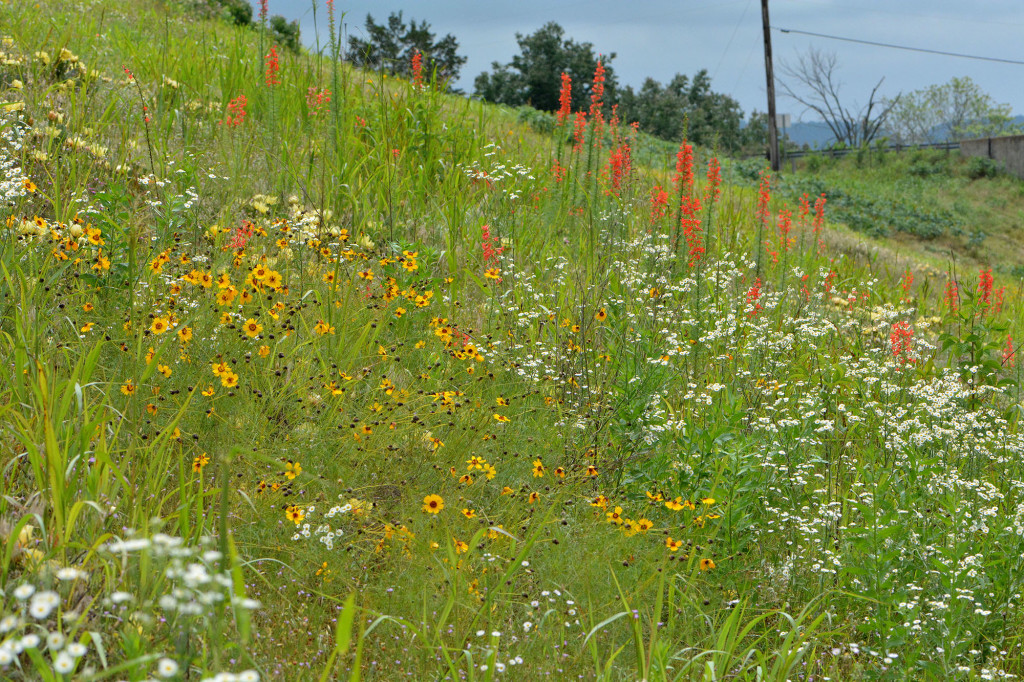 Standing Cypress = glorious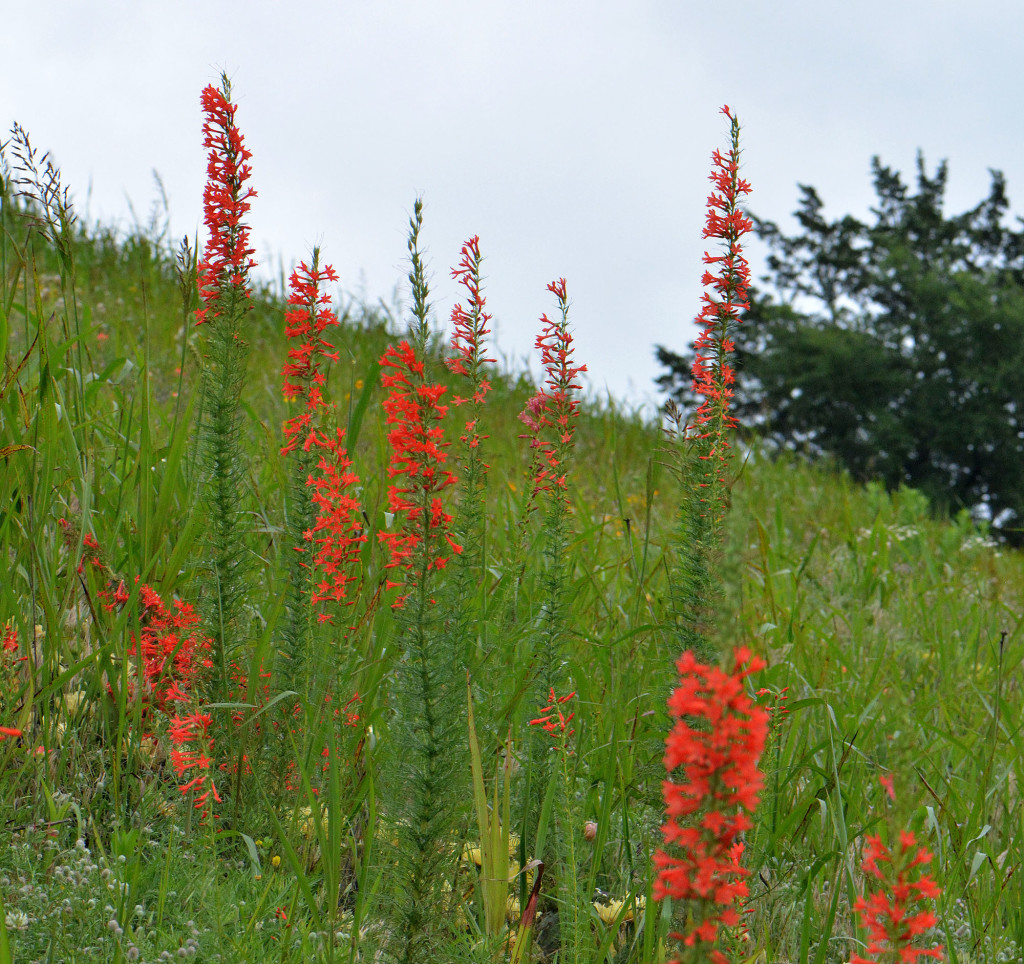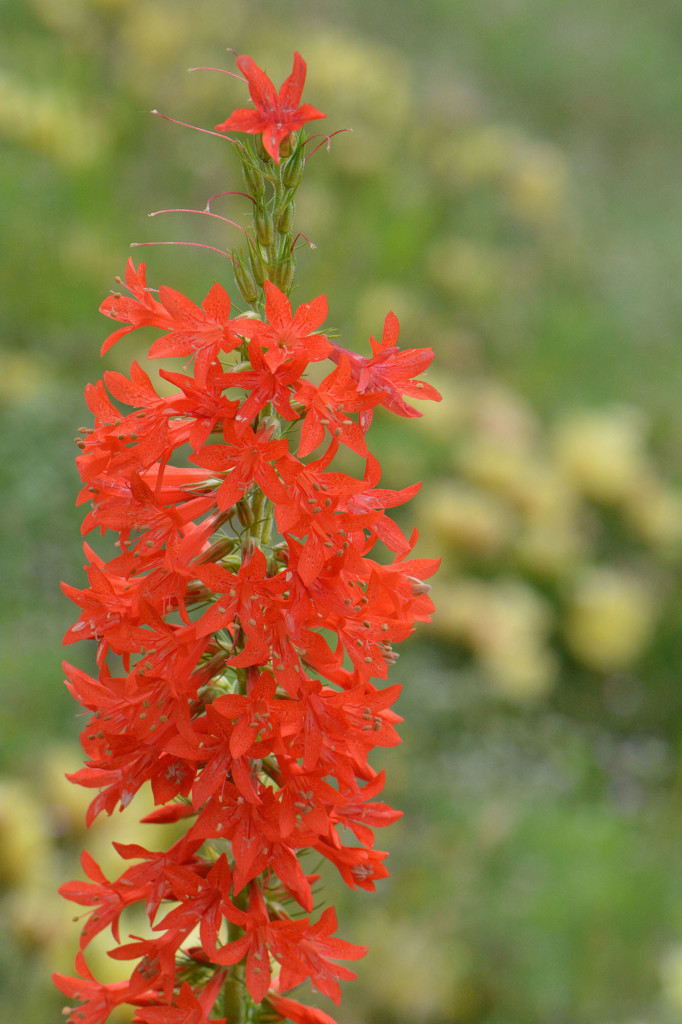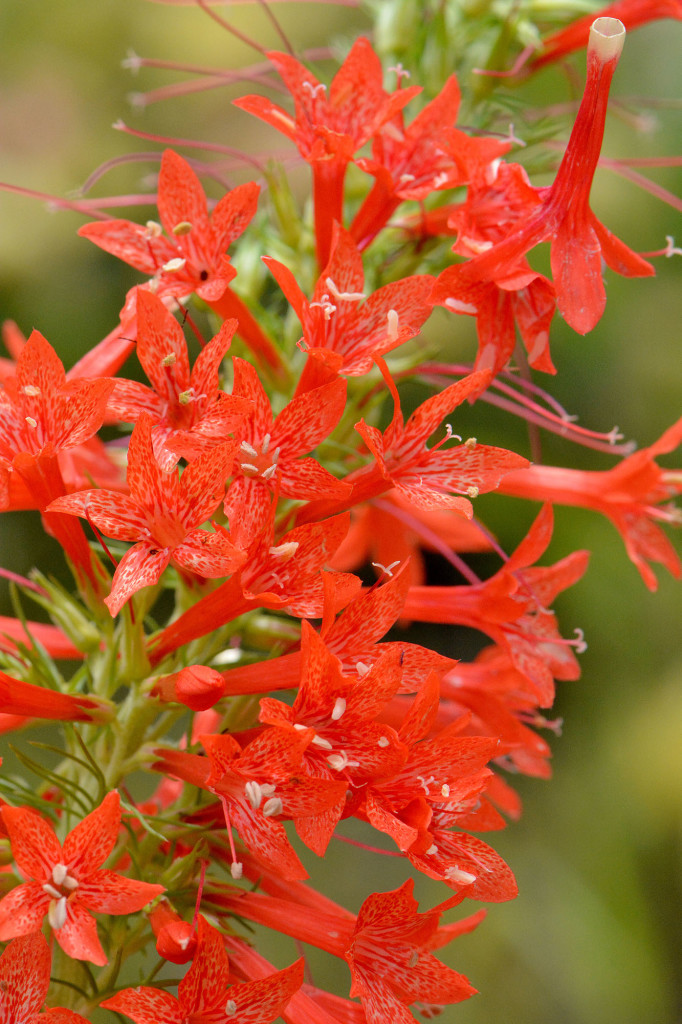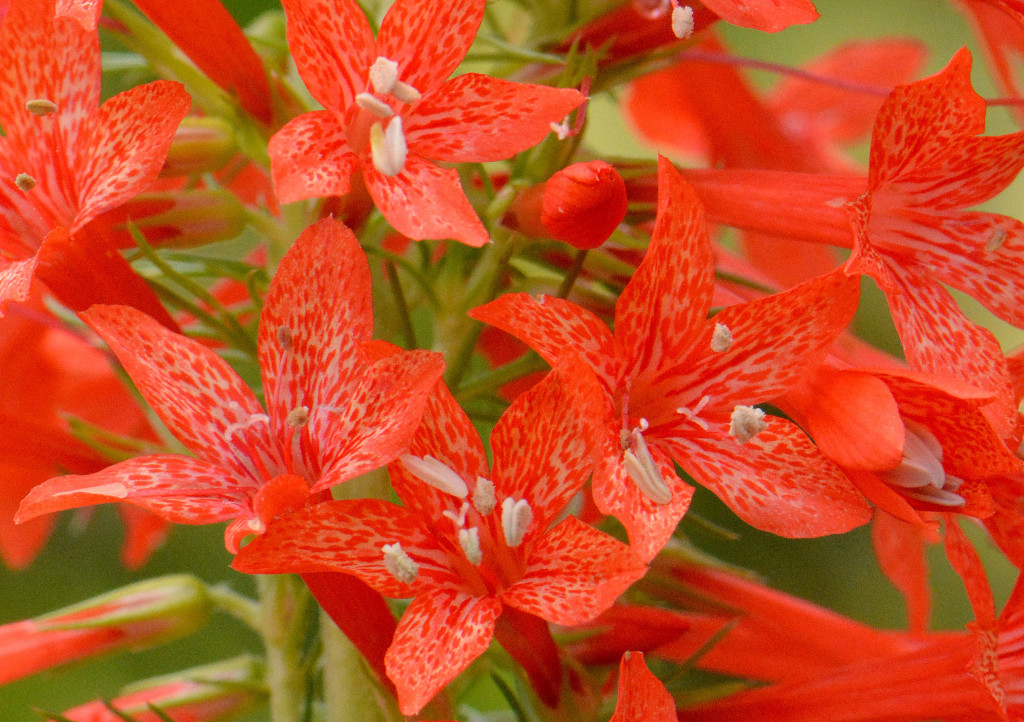 Are you in love with Standing Cypress now? I sure am. This photo shows the fleabane.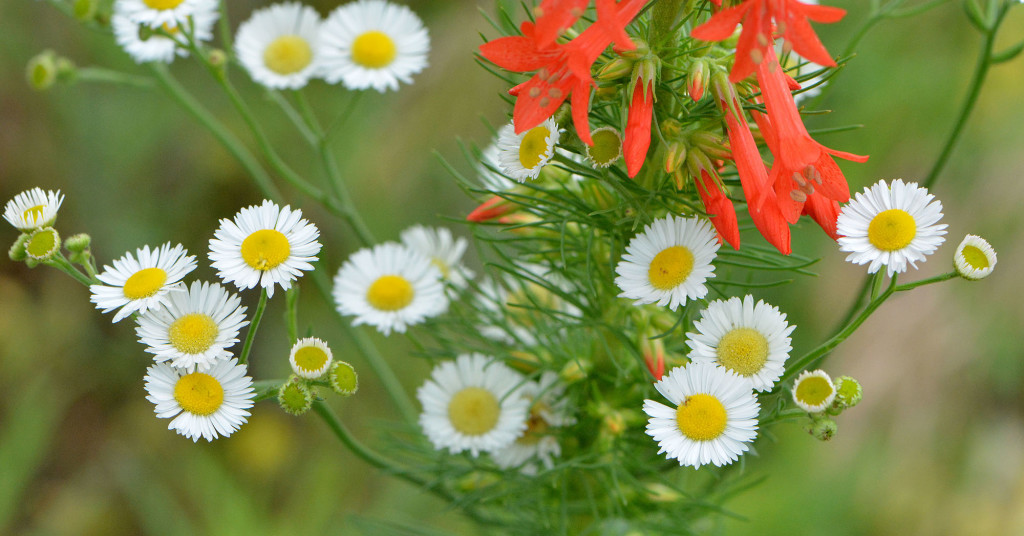 There was also an overabundance of Prickly Pear cactus.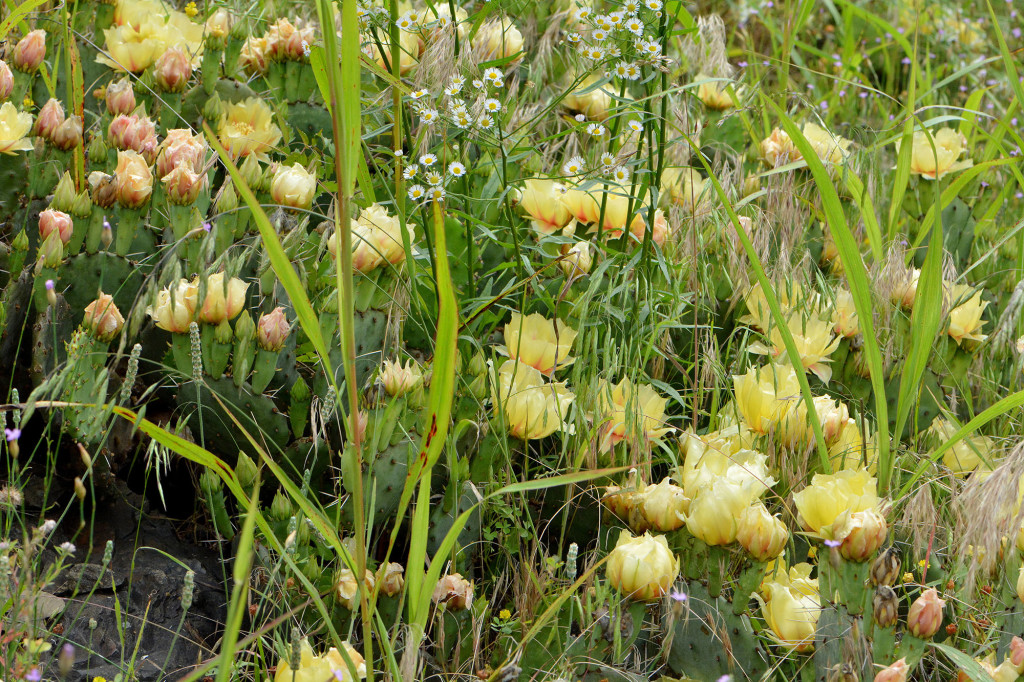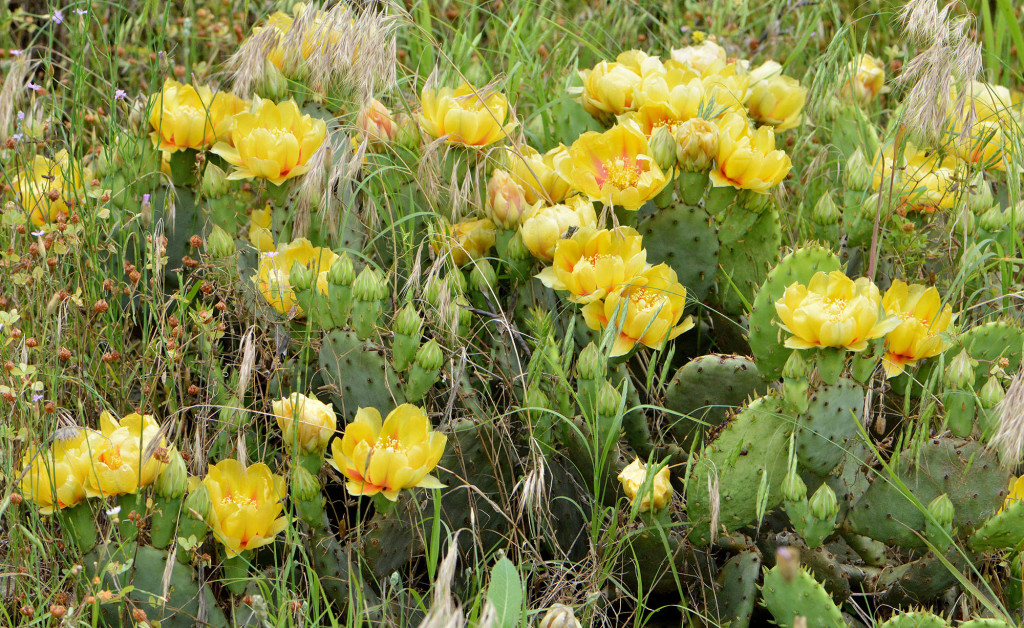 Gorgeous little transparent petaled Patagonian Plantain on the left. Honestly, I saw them but didn't bother to get an upclose photo of that little beauty.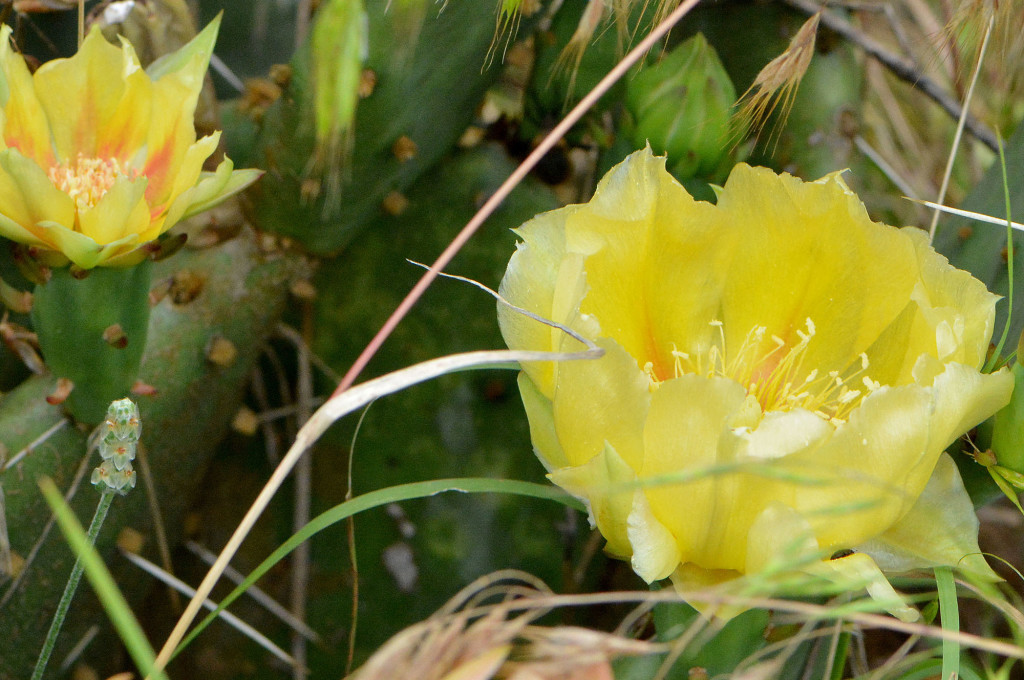 See something interesting?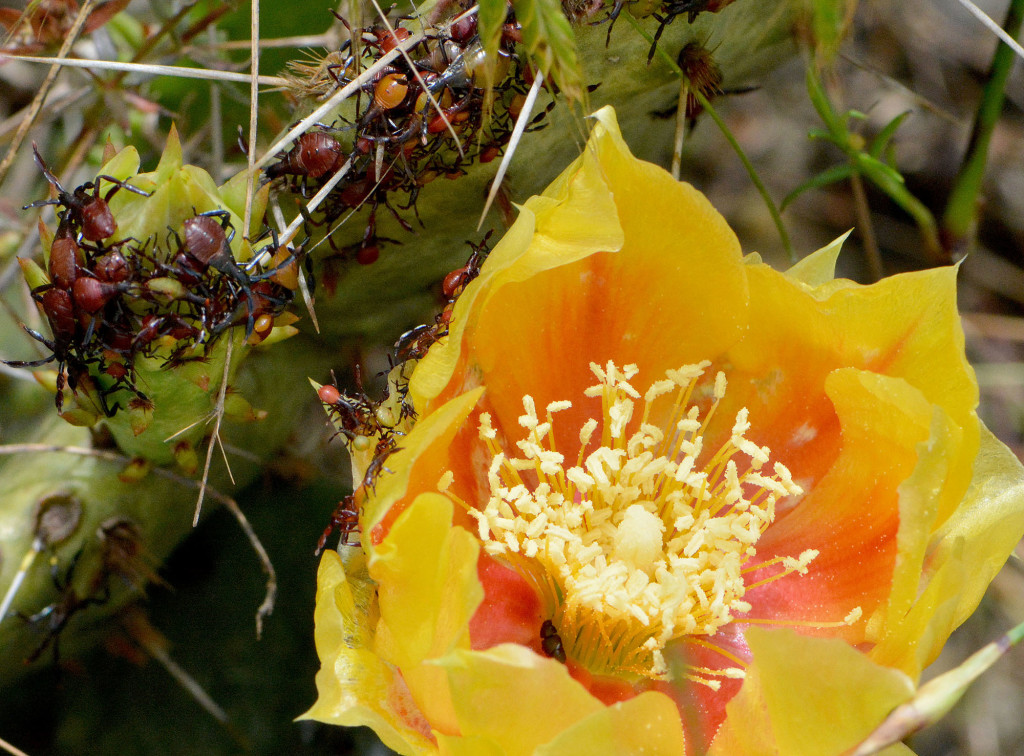 Large amounts of Prickly Pear bugs.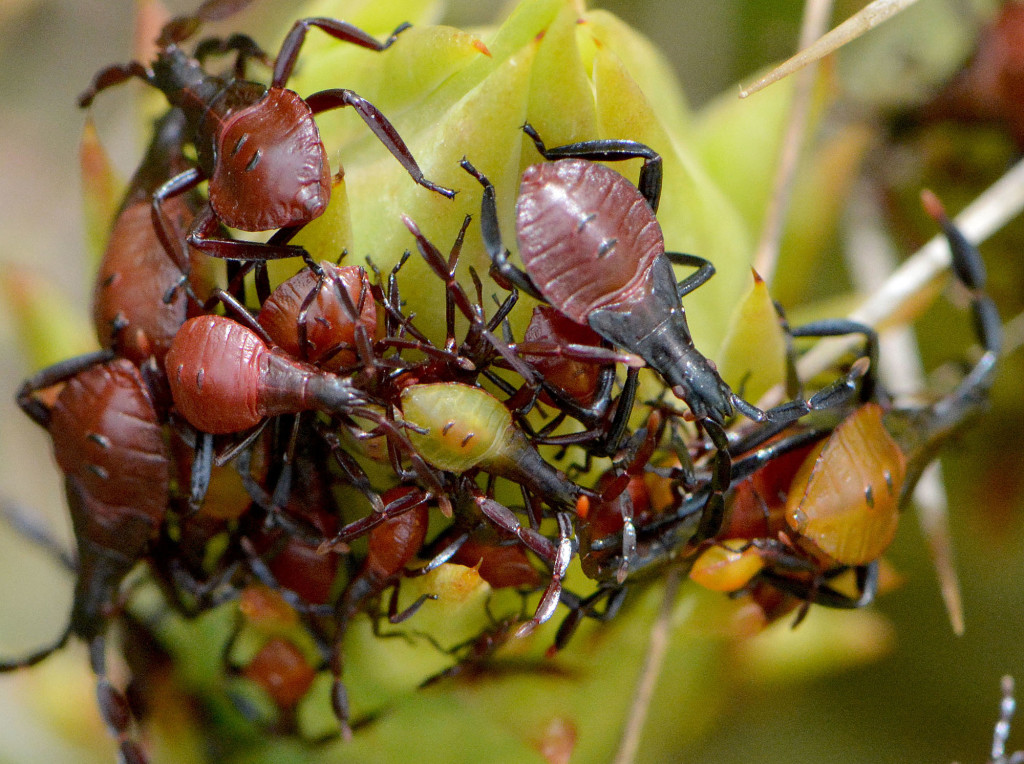 Adorable rabbitfoot clover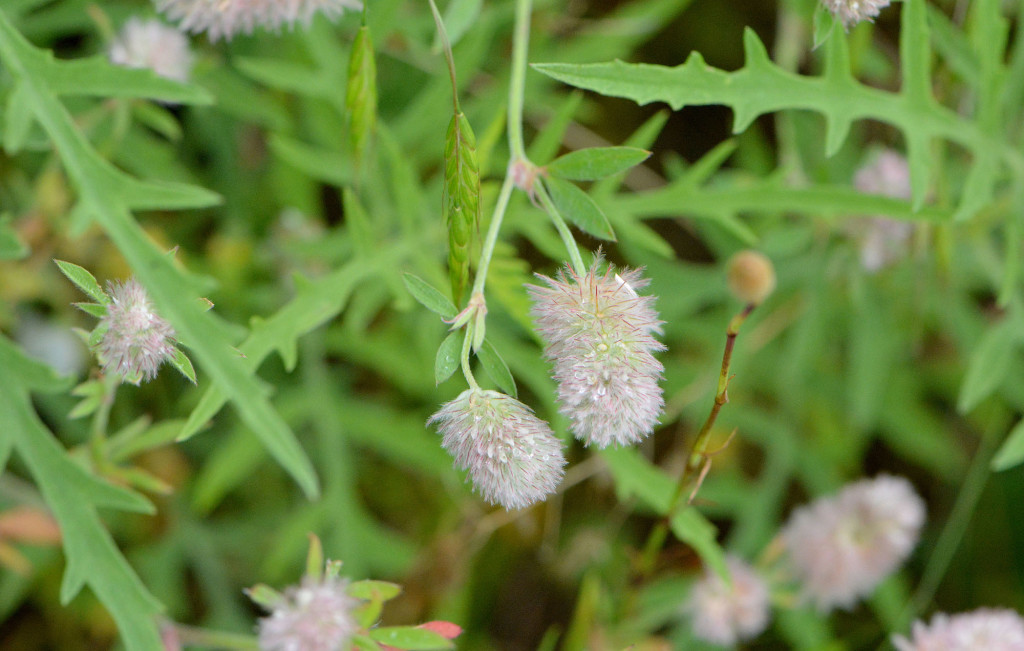 This is Prunella, or selfheal. I was confused when I saw it because it is PINK! I asked around and the result was – this is a drowning selfheal. Too bad they aren't normally that color, it's very pretty.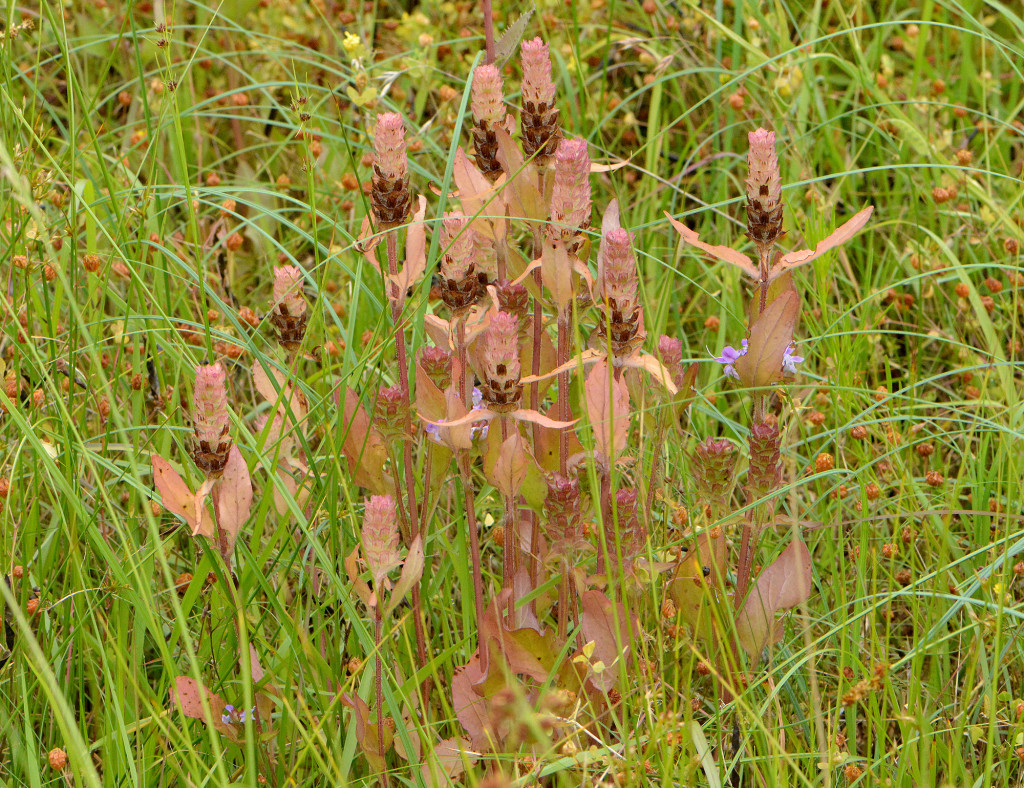 Such an interesting bloom!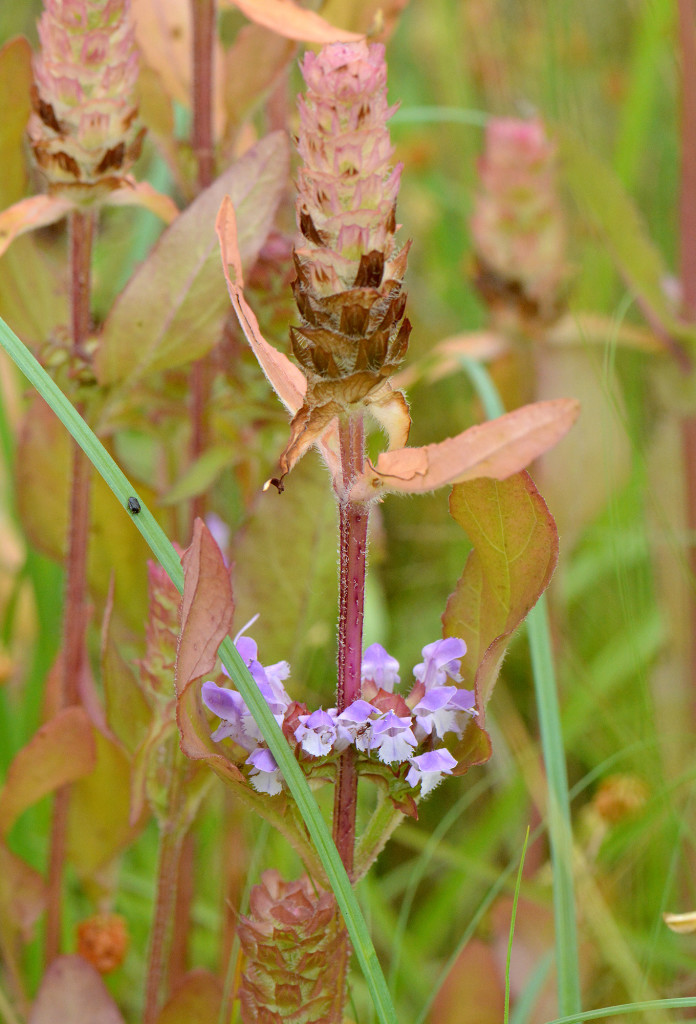 A fairwell vision of this highway's view: full of tickseed, prickly pear, standing cypress, pinks, clover etc etc. I don't know that I've ever seen such a poplulated hill. It was truly awesome.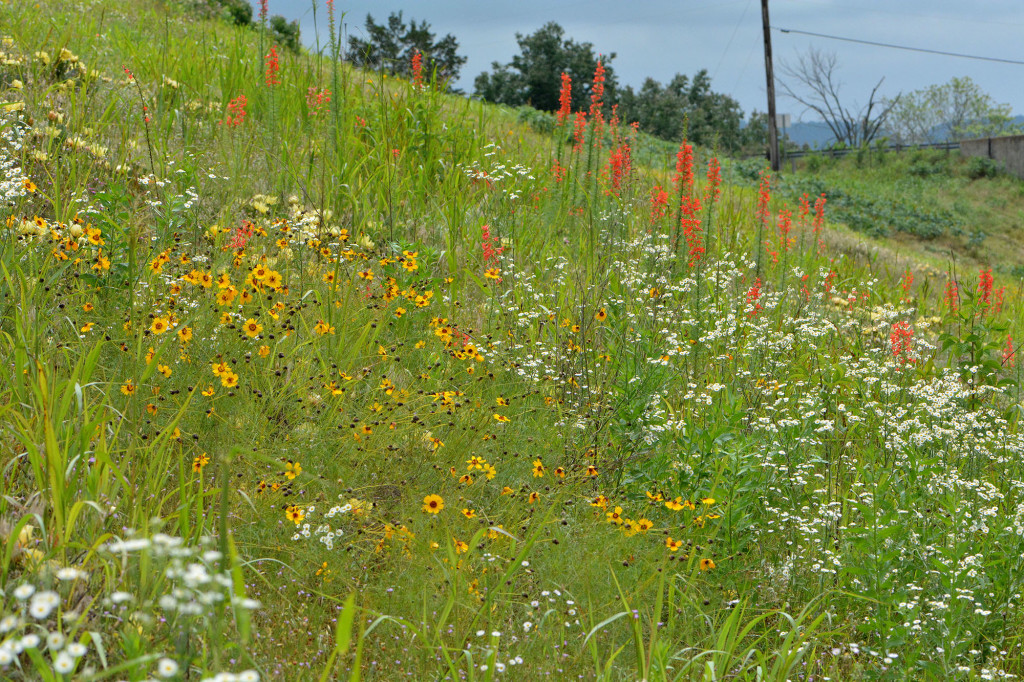 A group of these little  Eastern Tailed Blue were the last thing I noticed on this glorious hill.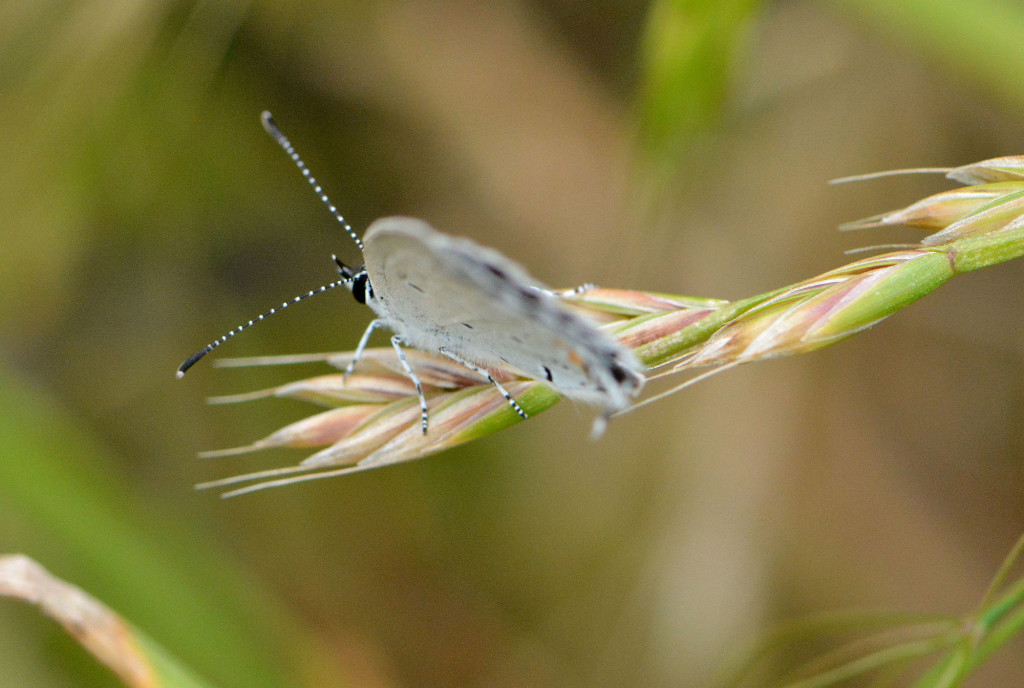 See his little Eastern tail? Adorable.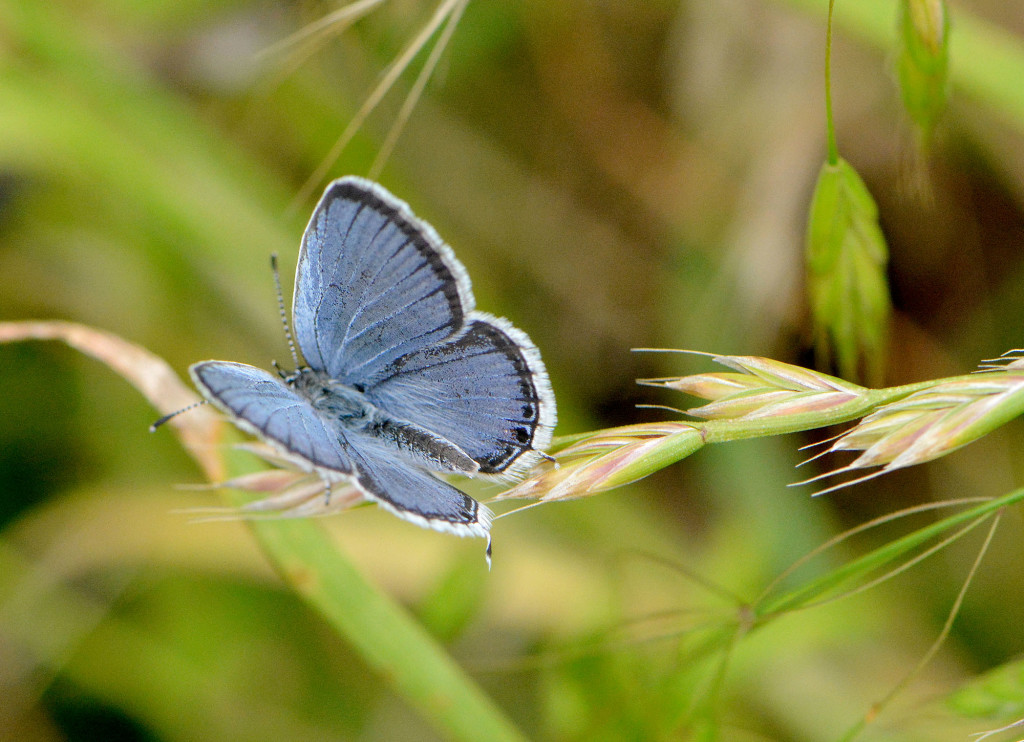 Yay! I'm halfway caught up! Beavers Bend had so much to offer – if you ever have the time to go there, do it!