A backyard visit from a lovely family of woodpeckers.
But was it…
Male yellow-shafted Flicker on the right, female Flicker in the middle, Jr on the left looks like? They flew in together and ate insects around the base of these pines for quite a while. I wish I were a better bird photographer because they are really pretty.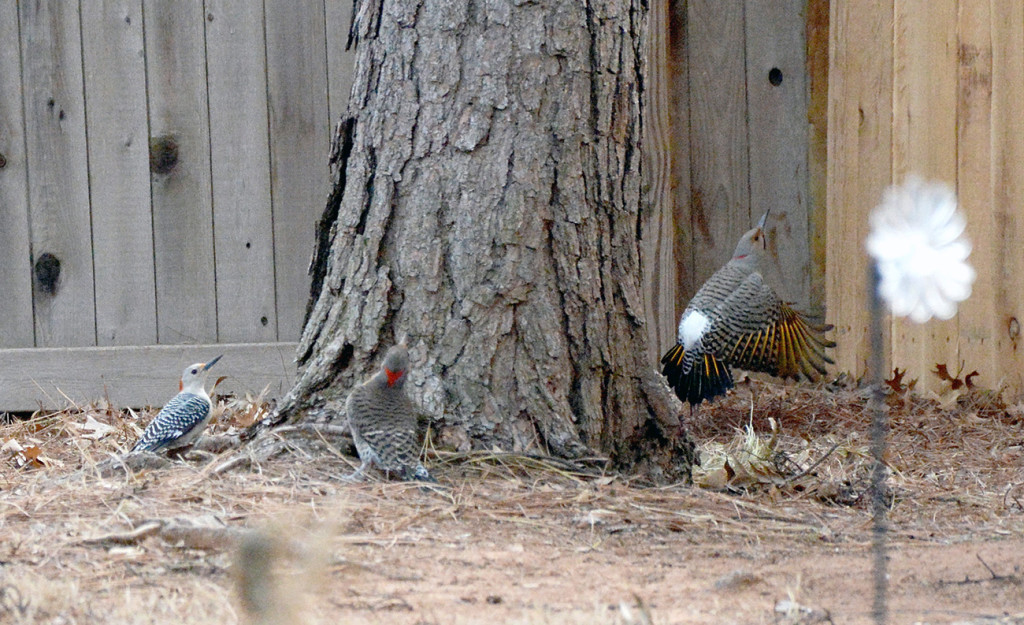 The mated couple – male on the fence, female on the pine. You can tell he's a male because of his black "moustache".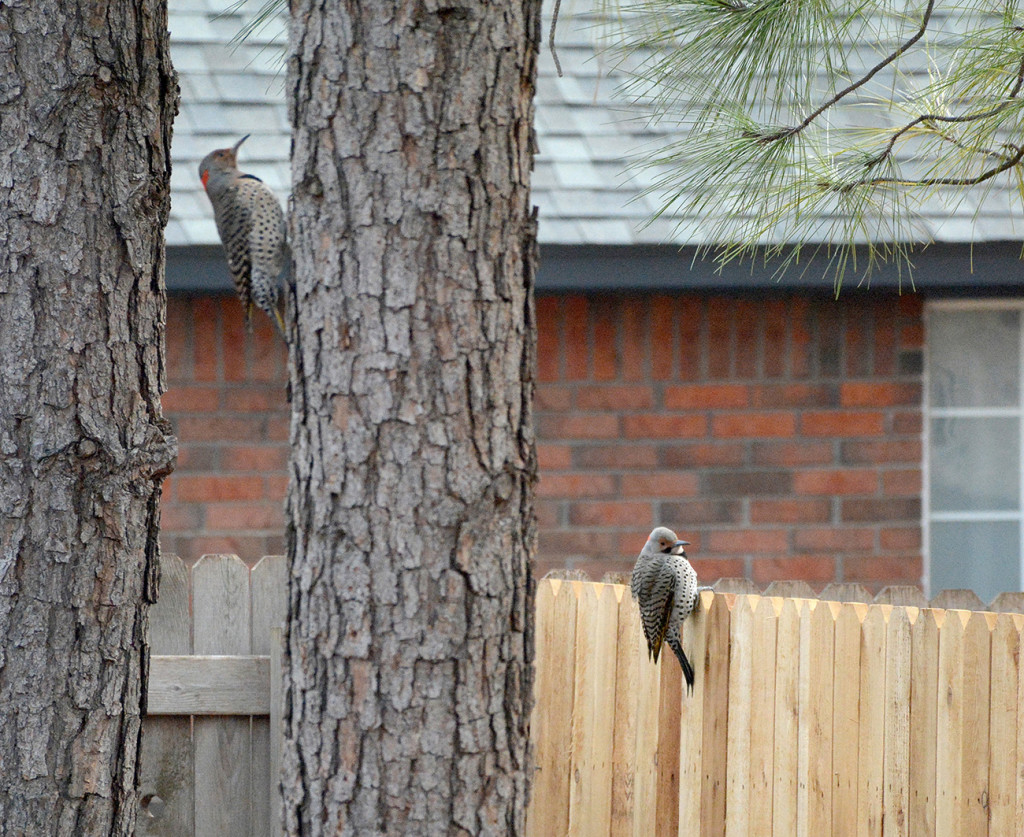 Here's a different view of Dad when he's not all puffed out. They are gorgeous birds. Loud too. You can see the bottom of his tail is also yellow.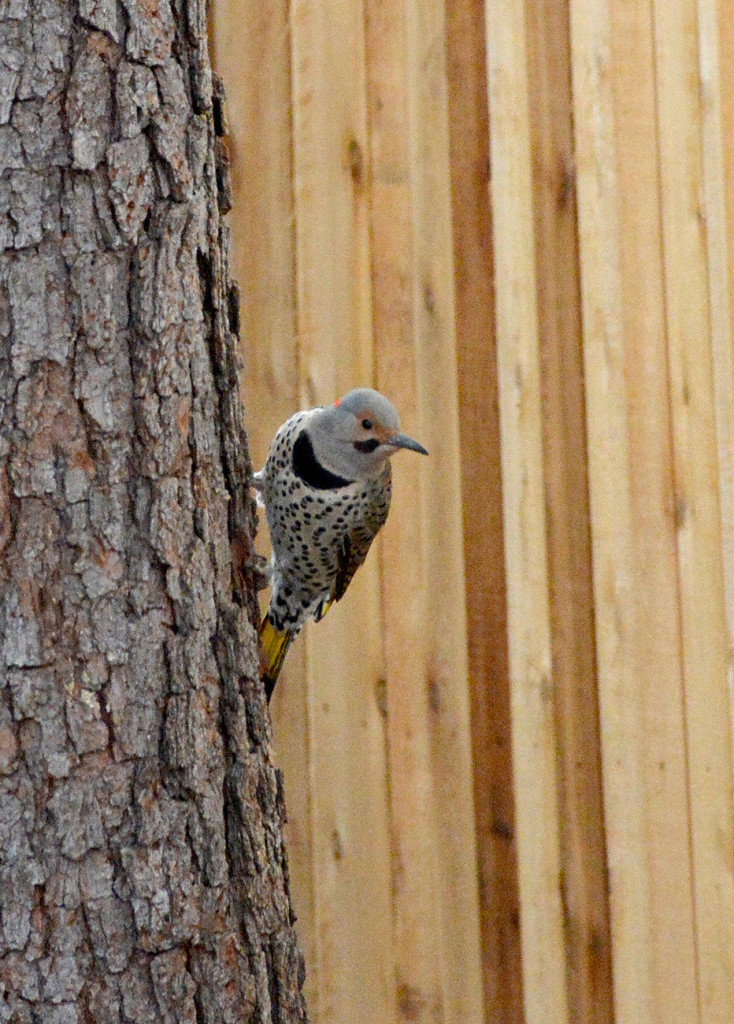 Baby? by adoption maybe, because this is a Red Bellied Woodpecker.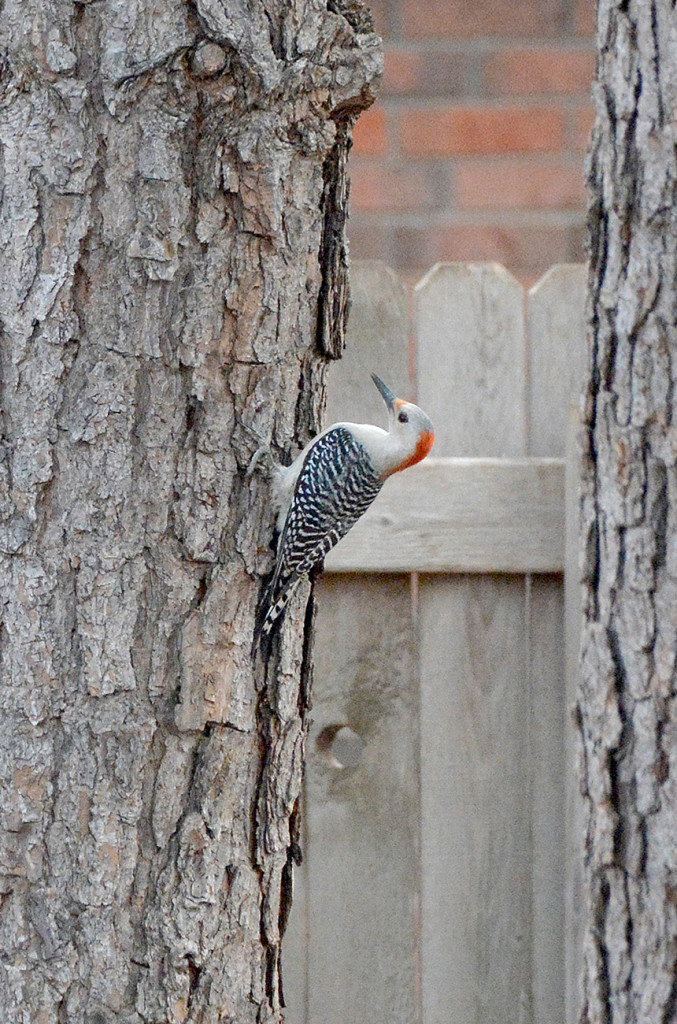 Maybe they were just hanging out together, or maybe they raised the little cutie. I'm sure I'll never know, but I'm glad they came for a visit.