I went for a quick walk this morning and got some pictures of the fall colors. When I was editing the photos, I noticed today is almost the anniversary of WanderWonder! Check out my original post about Mitch Park from last year.
Today was all about the Winged Sumac in Mitch Park, shown here in its Fall colors.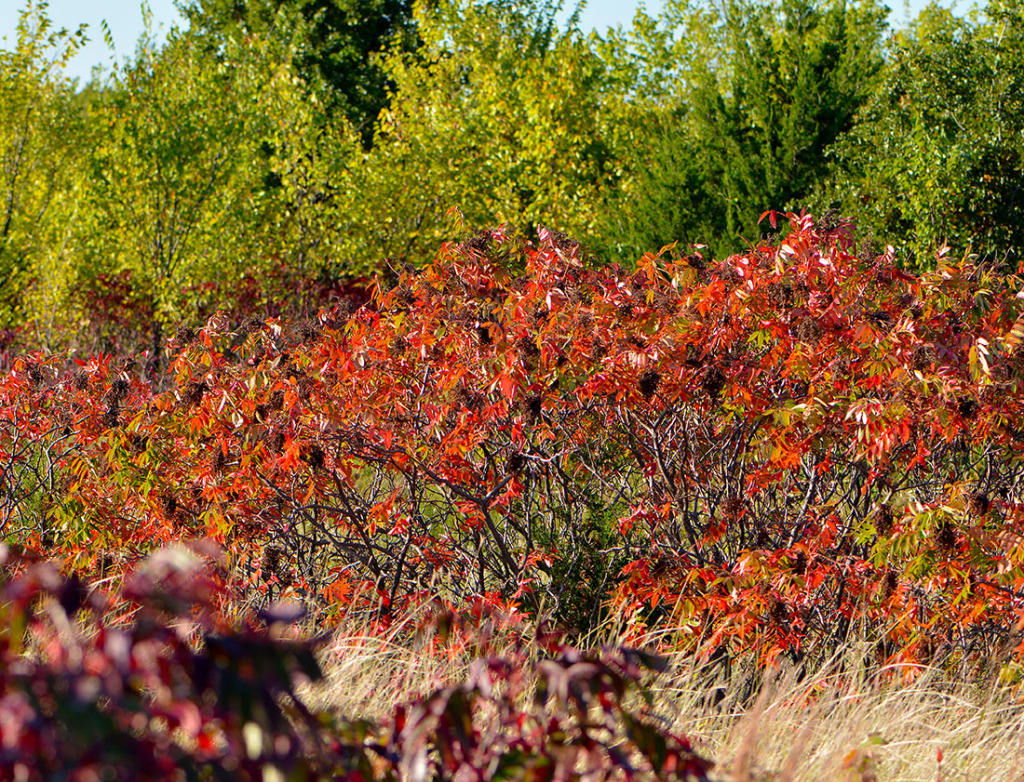 I've been following Oklahoma Wildcrafting  on Facebook and learned quite a bit about this little shrub. Locally folks use the berries to make a beverage called "sumac-ade" or to add lemon-like flavor to salads or meat. I didn't try either, but it's on my list of to-dos. There is another article at Eat the Weeds. The berries or drupe are dark red.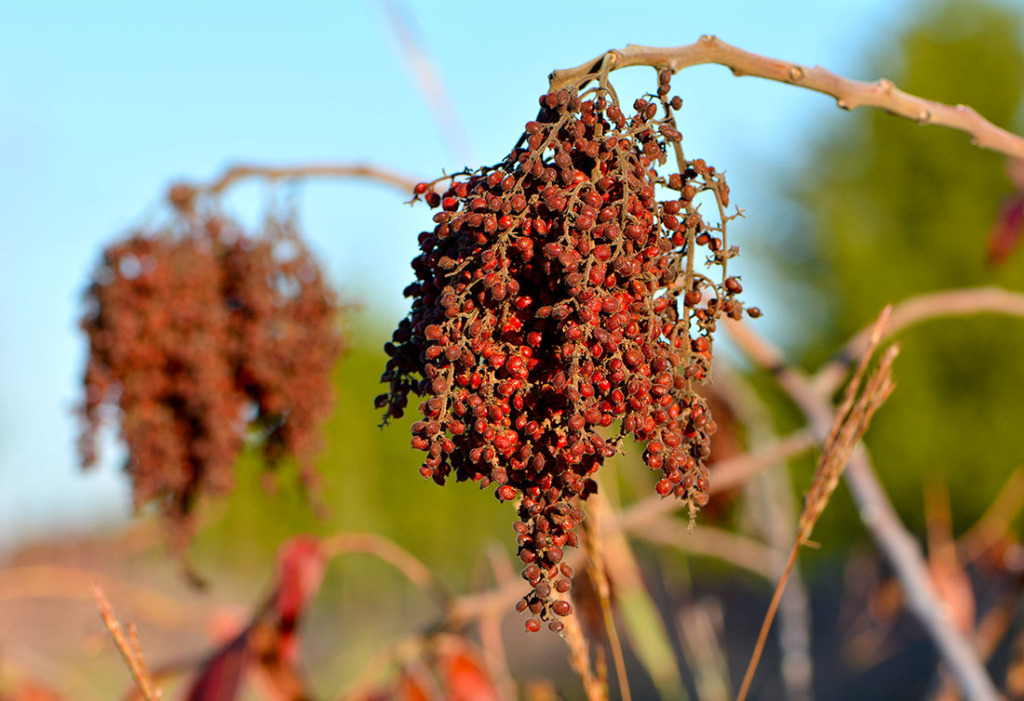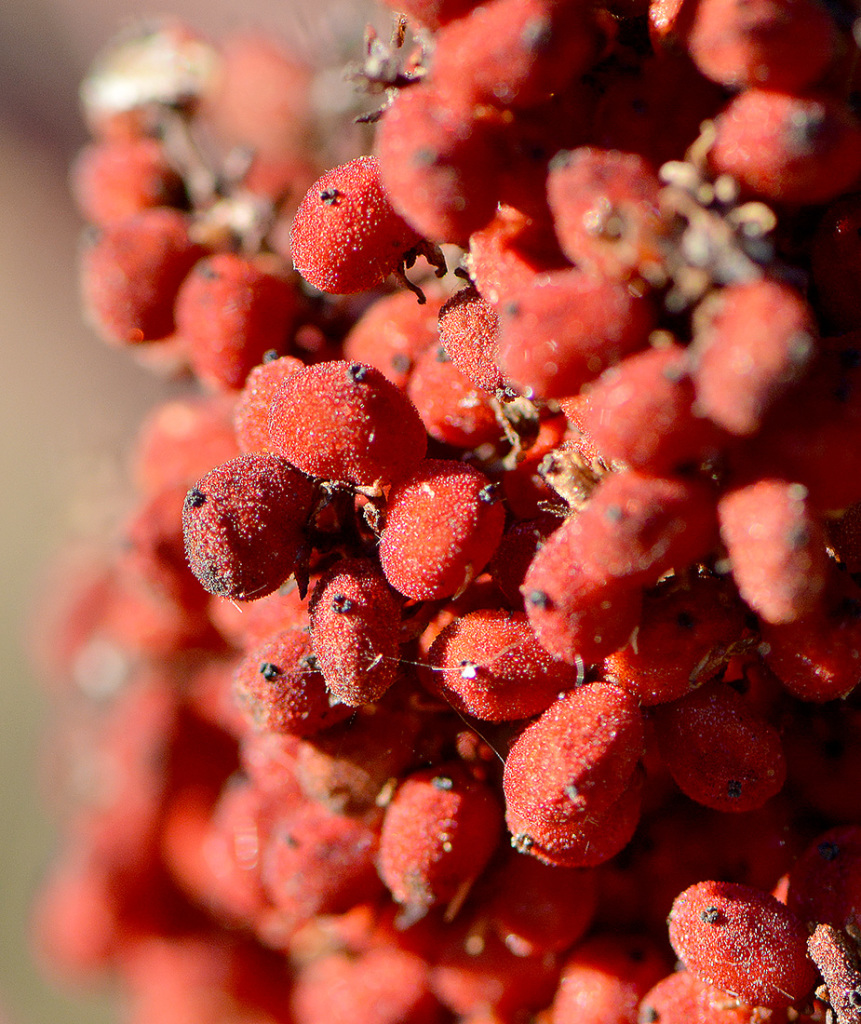 There were a few of these fresh Boletes growing in the grass. The underside was bright yellow.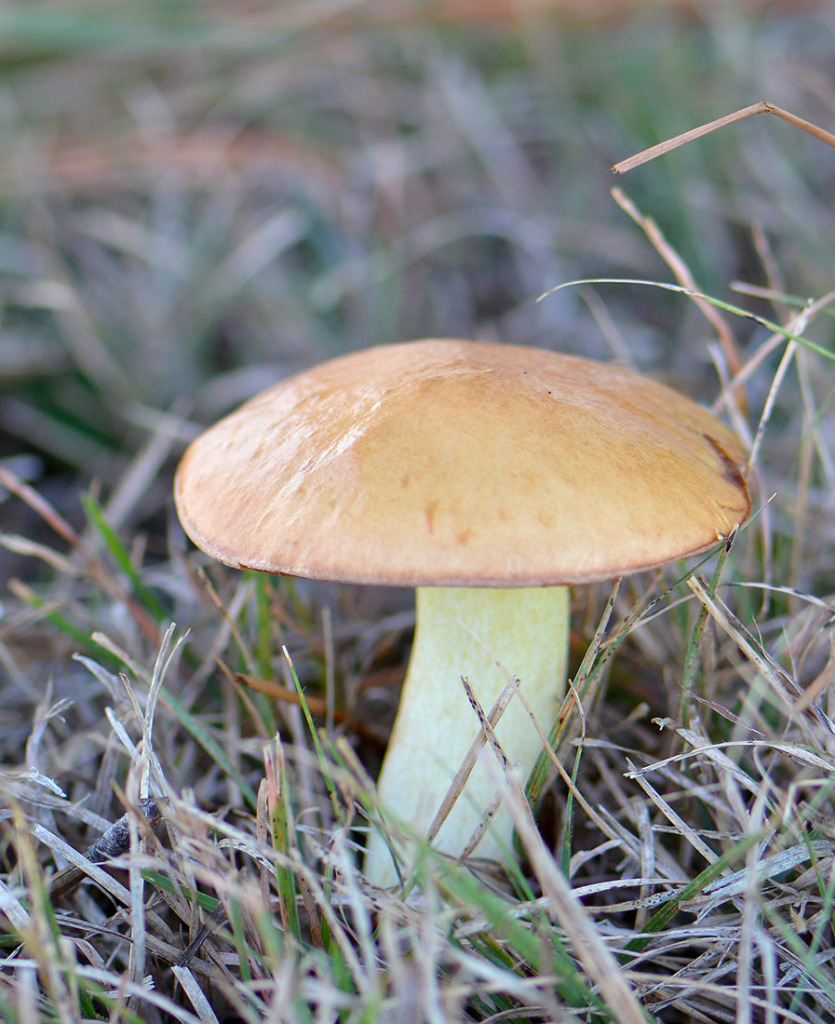 Lots and lots of seed pods this time of year.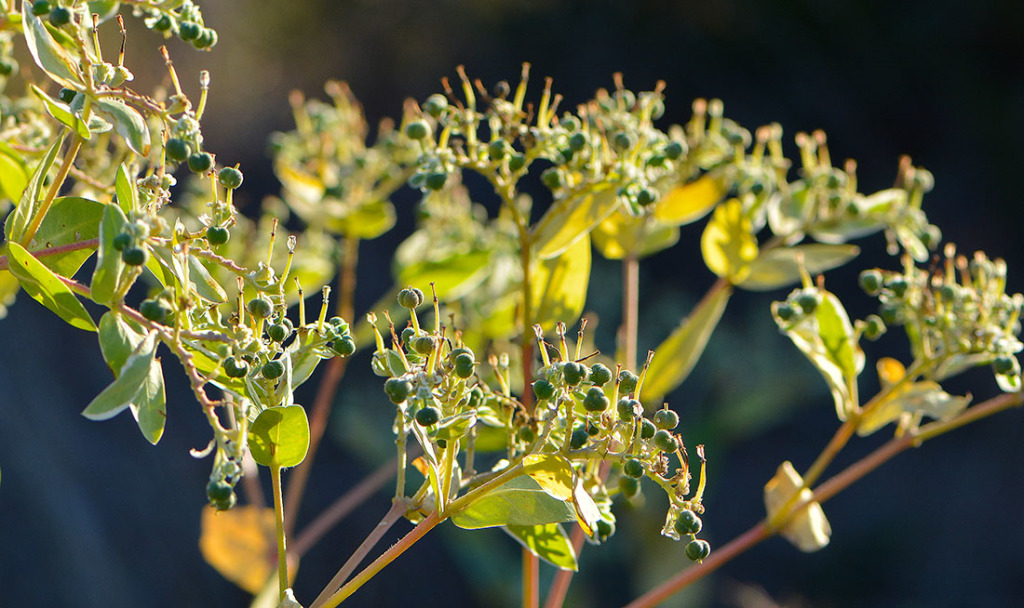 I always love the fuzzy ones.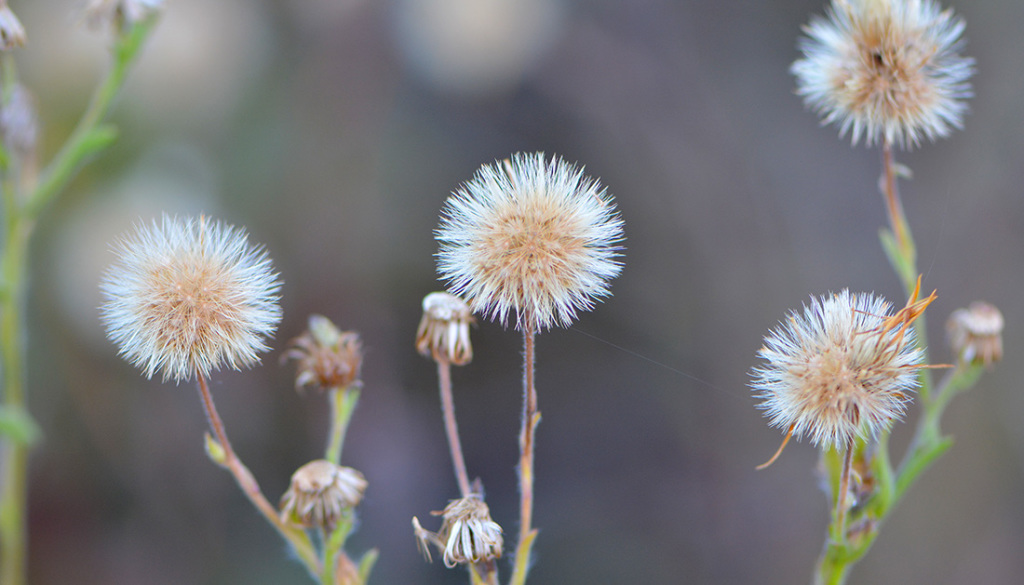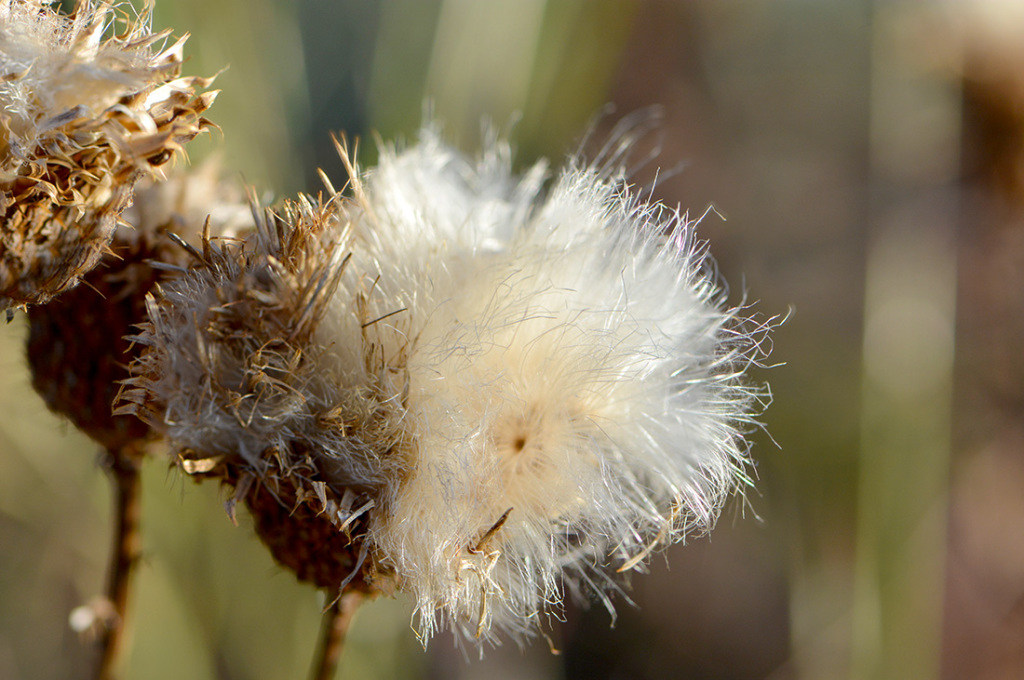 I have no idea what this wildflower is. It looks similar to a strawflower in some ways.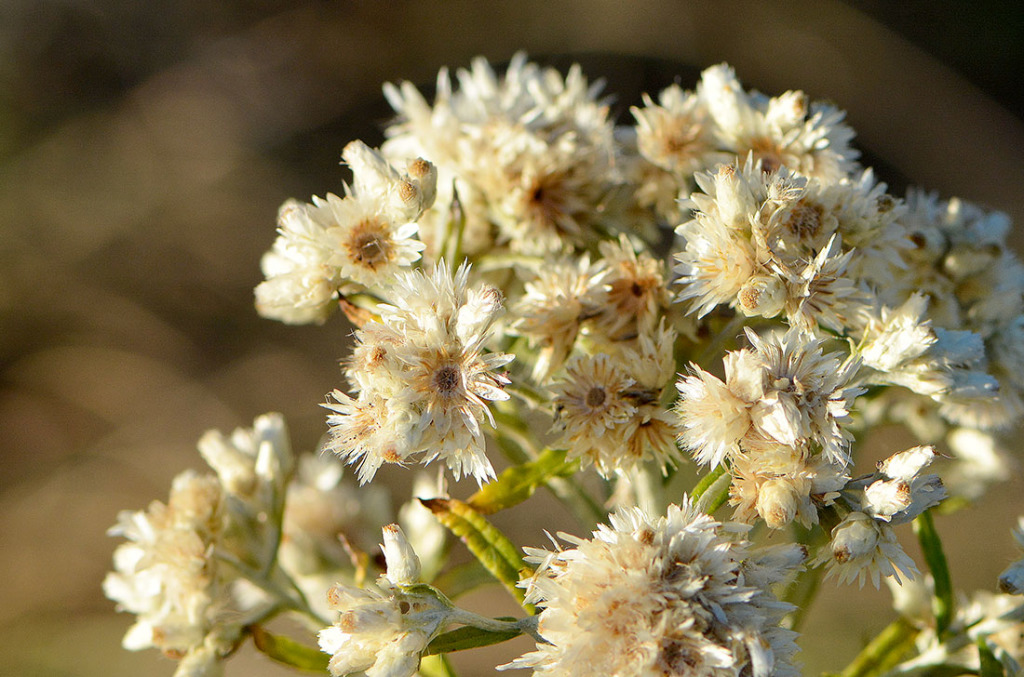 If only I had a 30′ ladder, these persimmons would be mine! They say to wait until after the first frost to collect them for jams or wine. I nibbled on one a few weeks ago and it was super sweet, but mostly seed. If I can get there before the critters and joggers, they are said to be perfect, after frost, when they fall to the ground.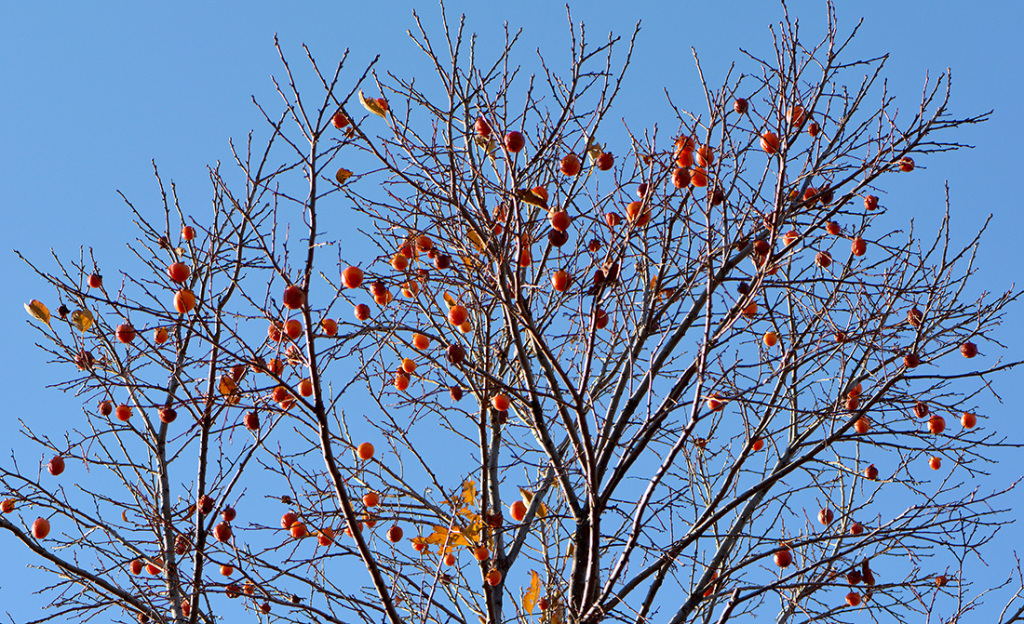 The best thing about wandering today was…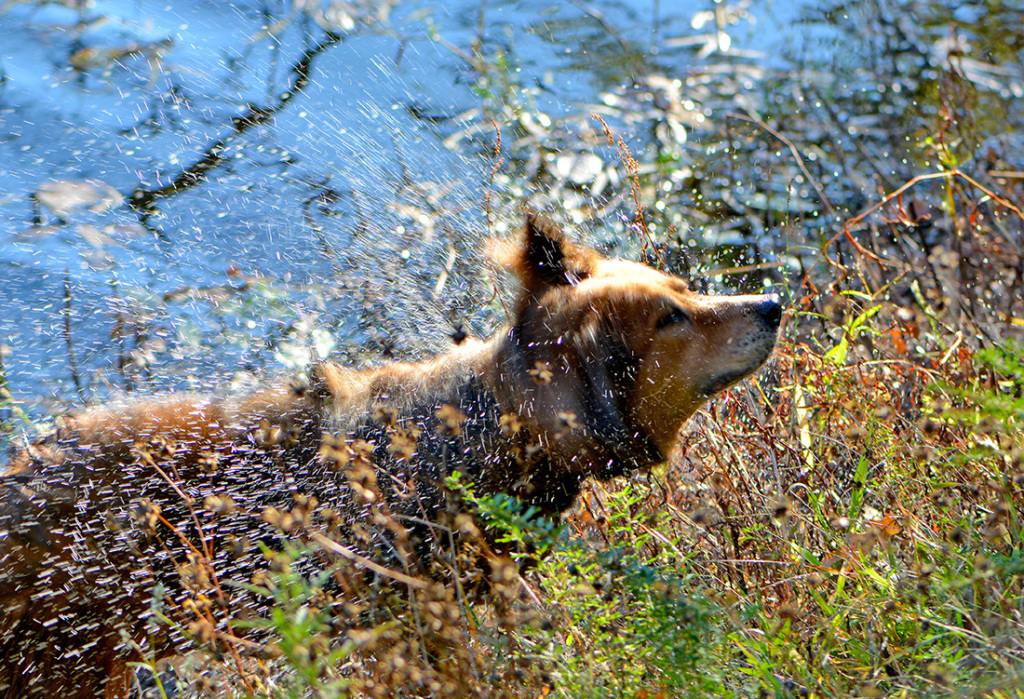 a  happy dog.