Gorgeous day! 76°F partly cloudy. Perk Canyon Trail, altitude 9,000 feet.  

Another perfect day in the Lincoln National Forest! It's still monsoon season, but there's been no significant rain in the last two days. The Perk Canyon Trail is pretty much in town and features miles of hiking, pine forests, meadows and a small running creek. You can see how much water is flowing from this naturally hollowed out log waterfall – oddly enough there were several of these. It's almost like it was landscaped.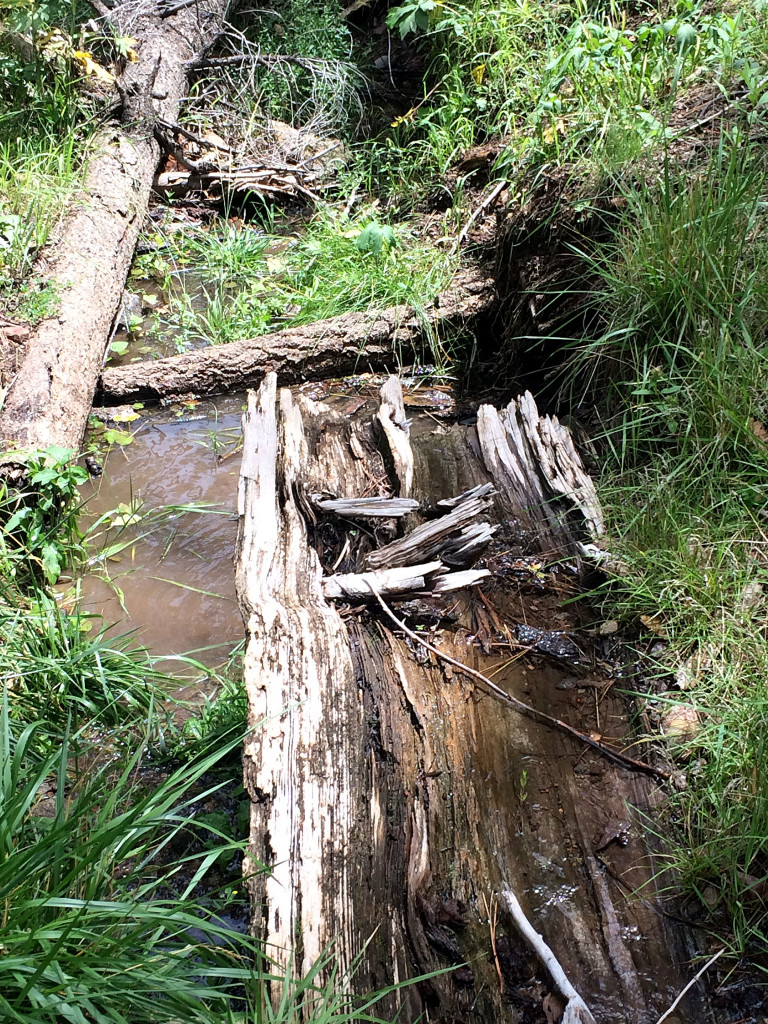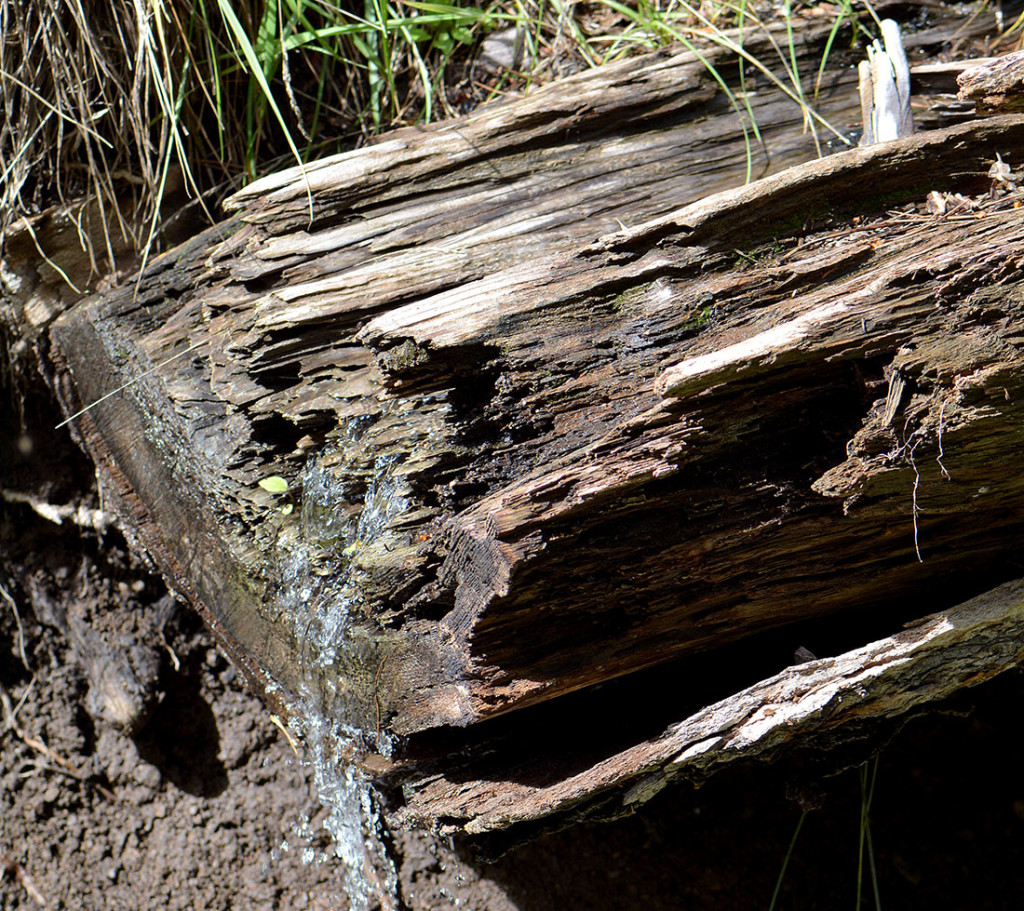 The meadows were beautiful with lots of wildflowers. This meadow hosts Scarlet Cinquefoil (Potentilla thurberi), nodding onion, spiderwort and yarrow.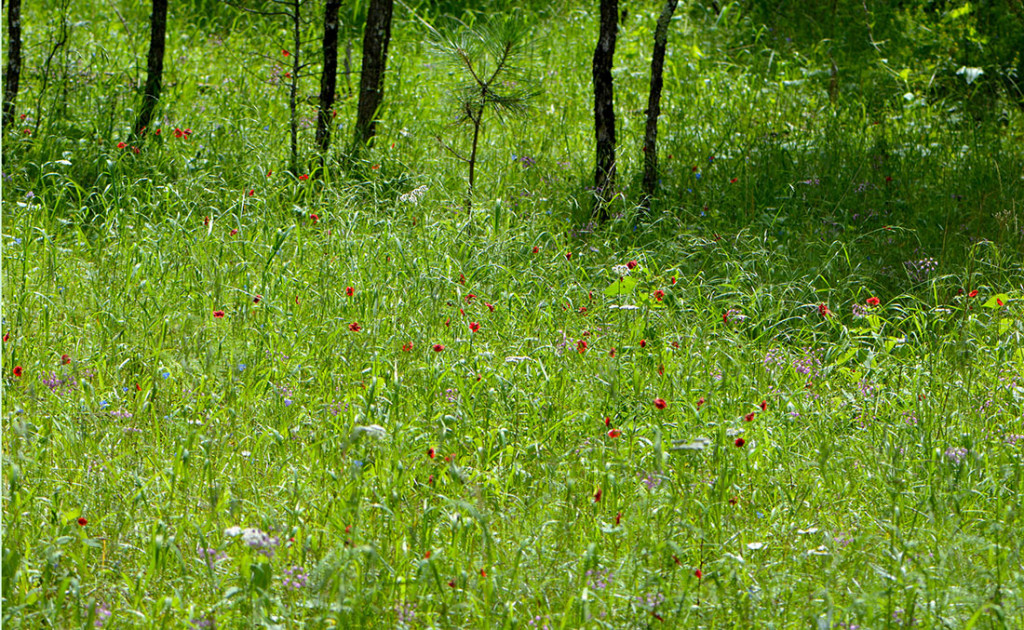 Nearby, I spotted this large Varnish Shelf (Ganoderma tsugae), which grew around a stem.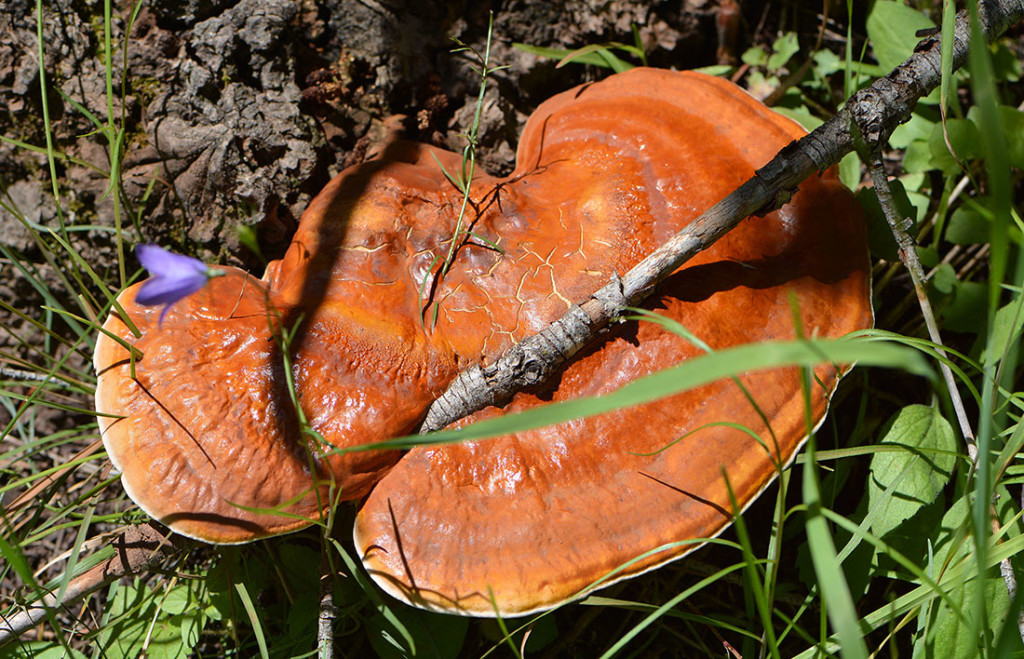 This grouping caught my Aunt Paula's eye, a bright bunch of Mexican Campion or catchfly. It was so bright against the large rock formation.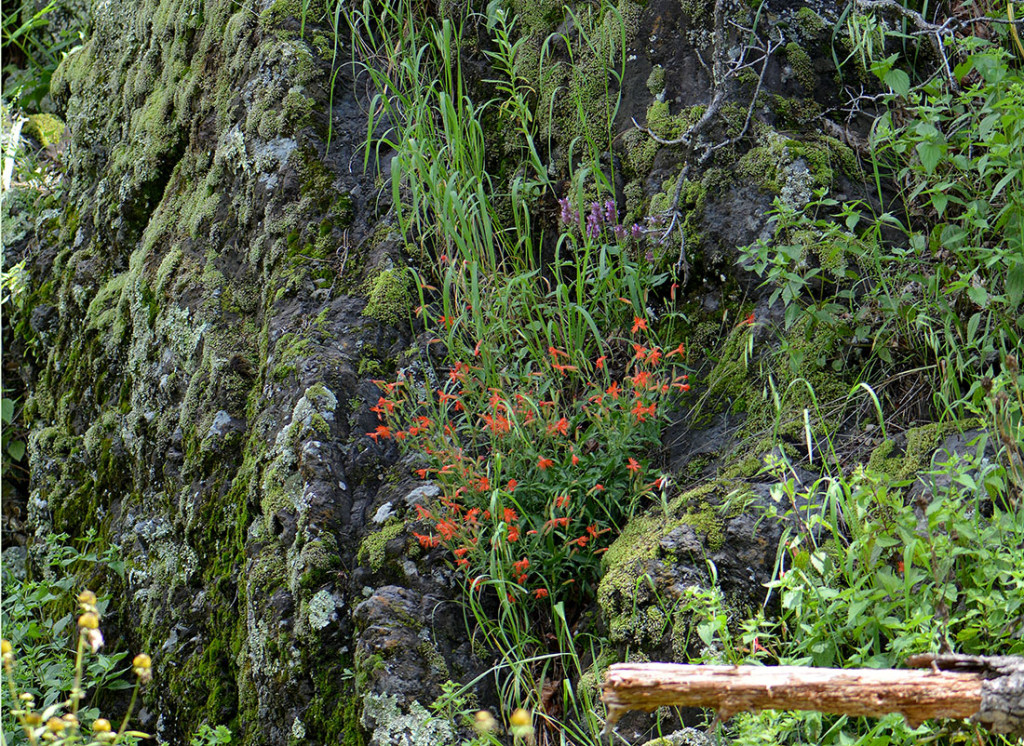 Here's a closer look.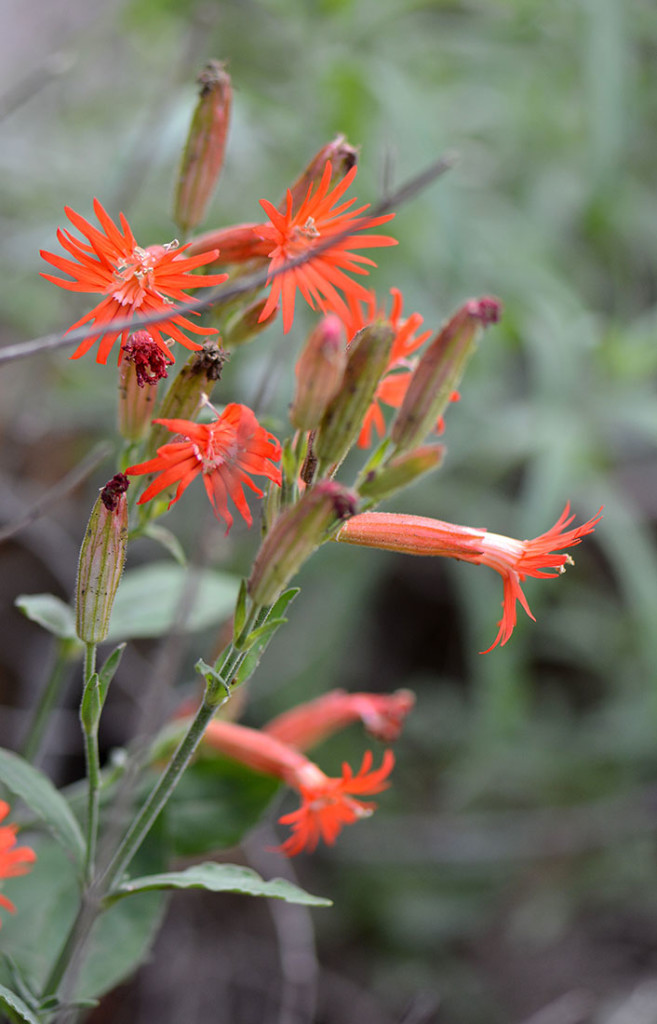 Tiny orange mushrooms were covering this shredded log.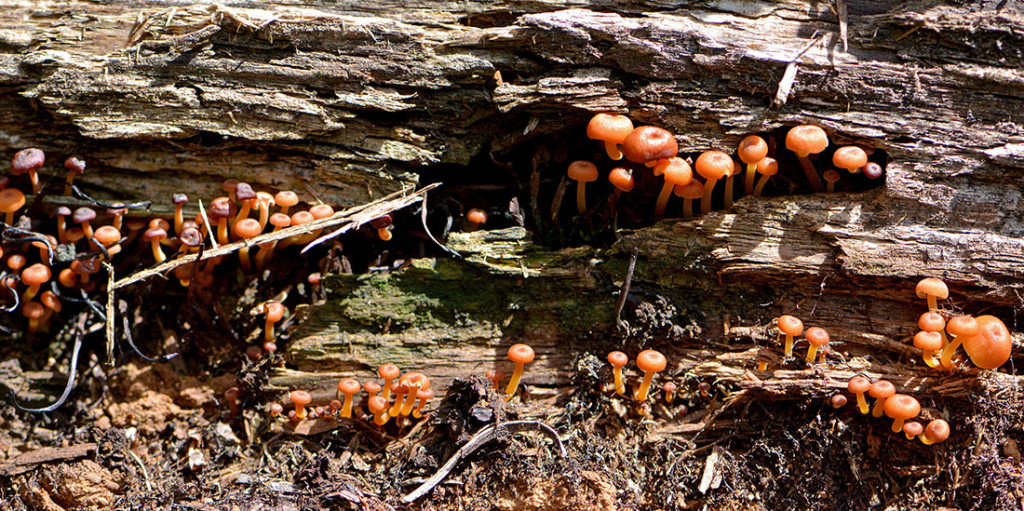 An impressive large polypore!
The top is crusty, but the edges are soft and peach colored. It was a perfect specimen, if I only knew what it was. I'll update this post when I find out.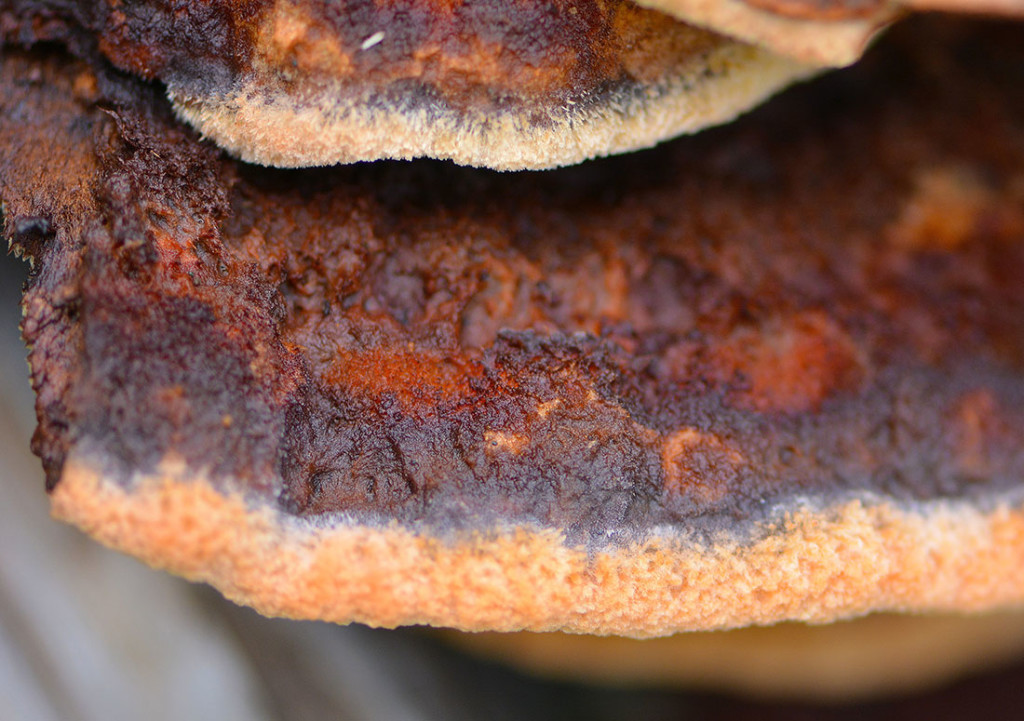 Here's a large cluster of gilled mushrooms. They start out with a sort of striated convex depressed cap which curls upwards with maturity, showing the gills along the edges.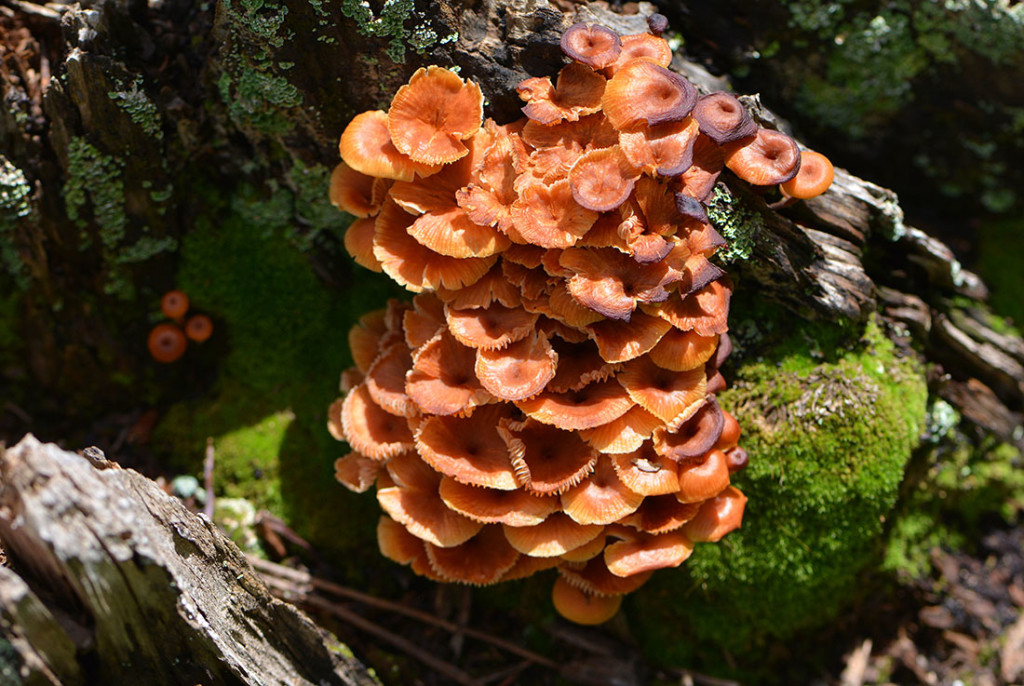 I was hoping to run across these little cuties! It is in the Gyromitra family. The cap grows into lobes and the edges seam together! This causes all types of shapes and interesting angles. You can't see the stem on this one, but it is attached where the fir tree and ground meet.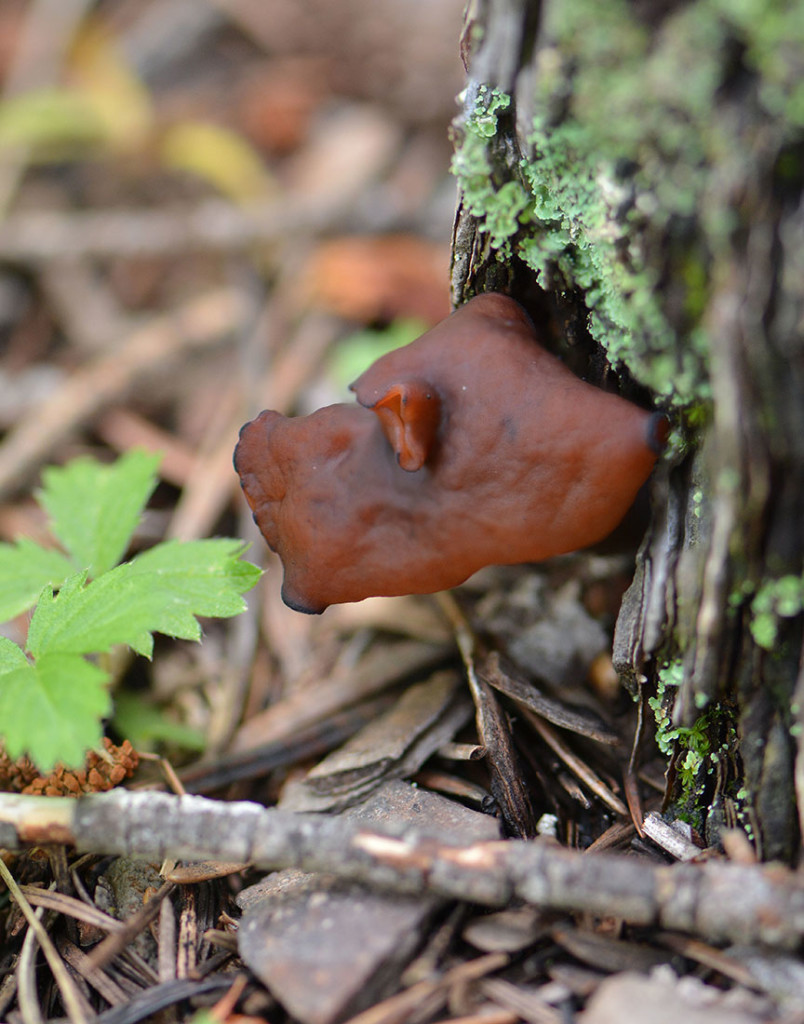 Here's a larger example shown from the top.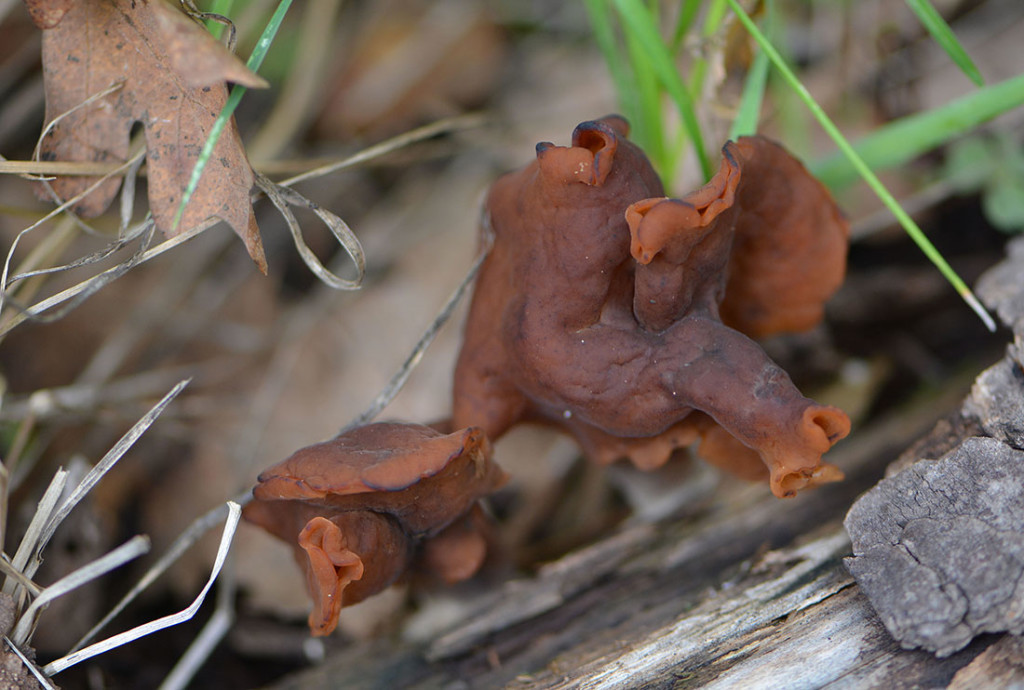 A crazy one, it looks like two have merged together.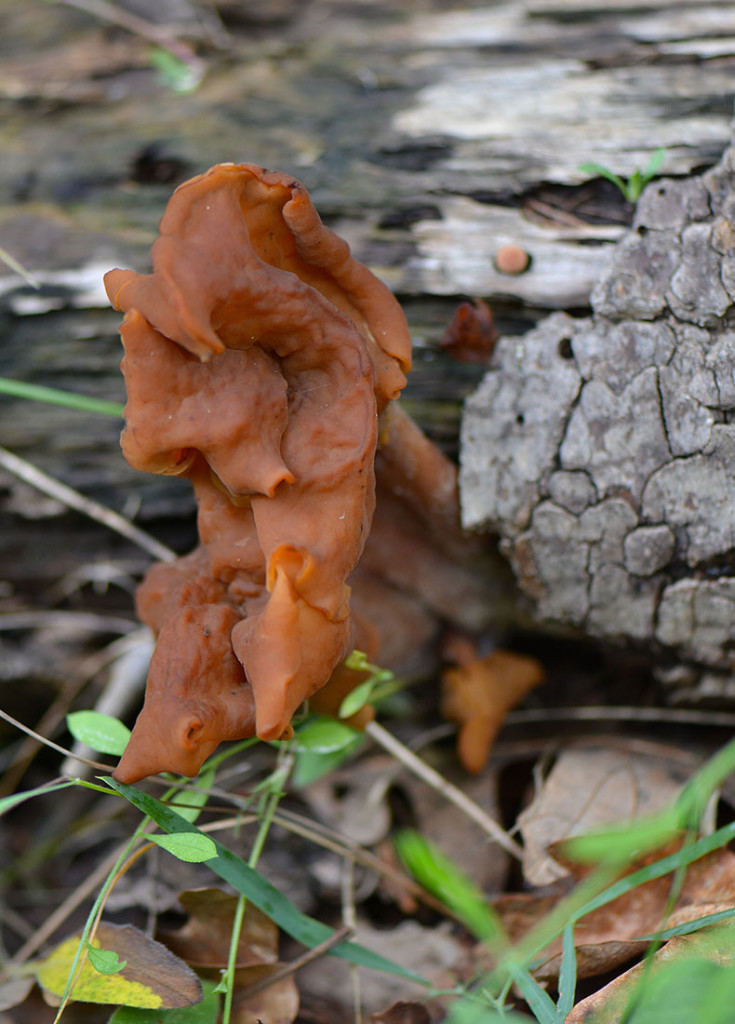 Here is a side view of the first one, with the stem showing.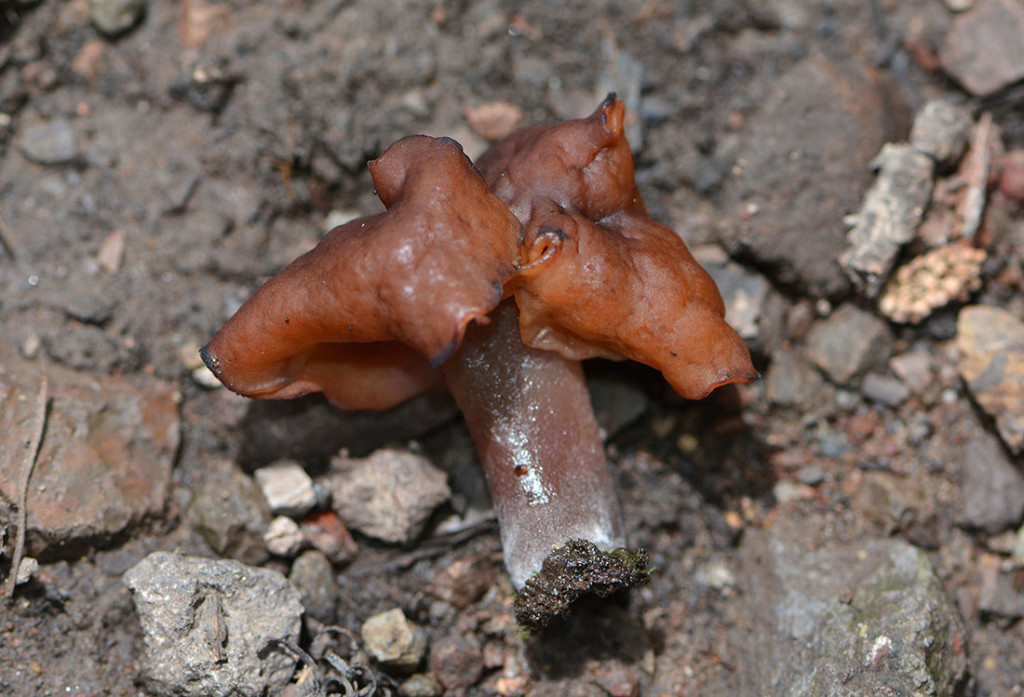 This awesome fungus is a slightly different variety of Gyromitra, maybe Gyromitra infula. I LOVE this one. The edges are burnt by sunshine and dry air. The cap is brittle and can break easily. The underside or inside of the cap is flat with a white fuzzy surface. The stem is hollow. It is growing under a stand of fir trees on some decaying wood pieces.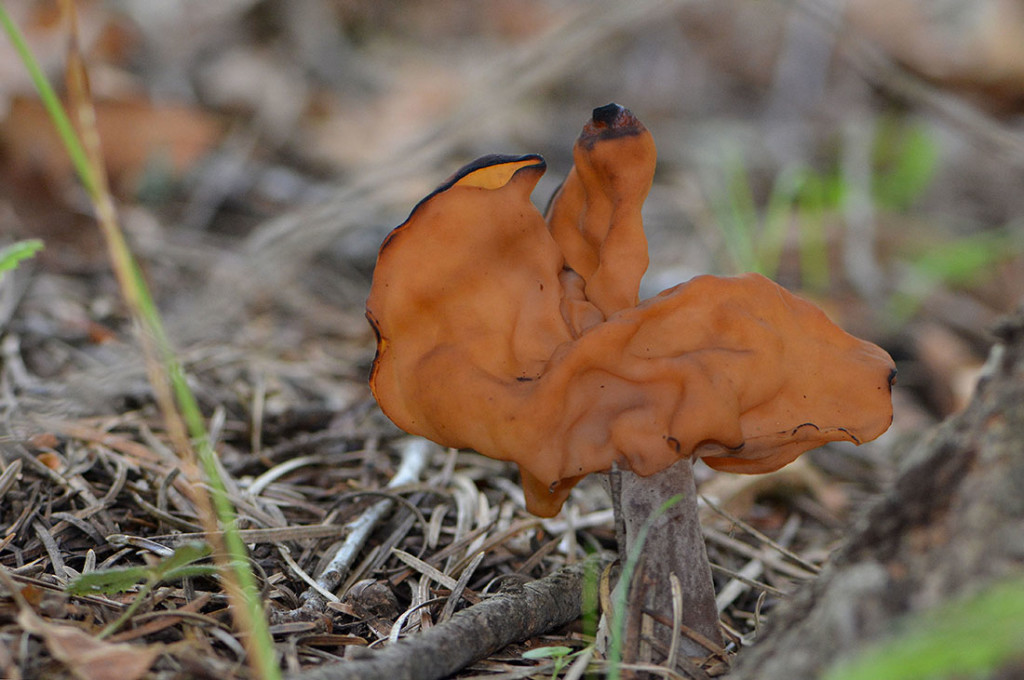 Here's a top view so you can see how the cap formed three lobes and the edges seamed, or fused together. Amazing little thing.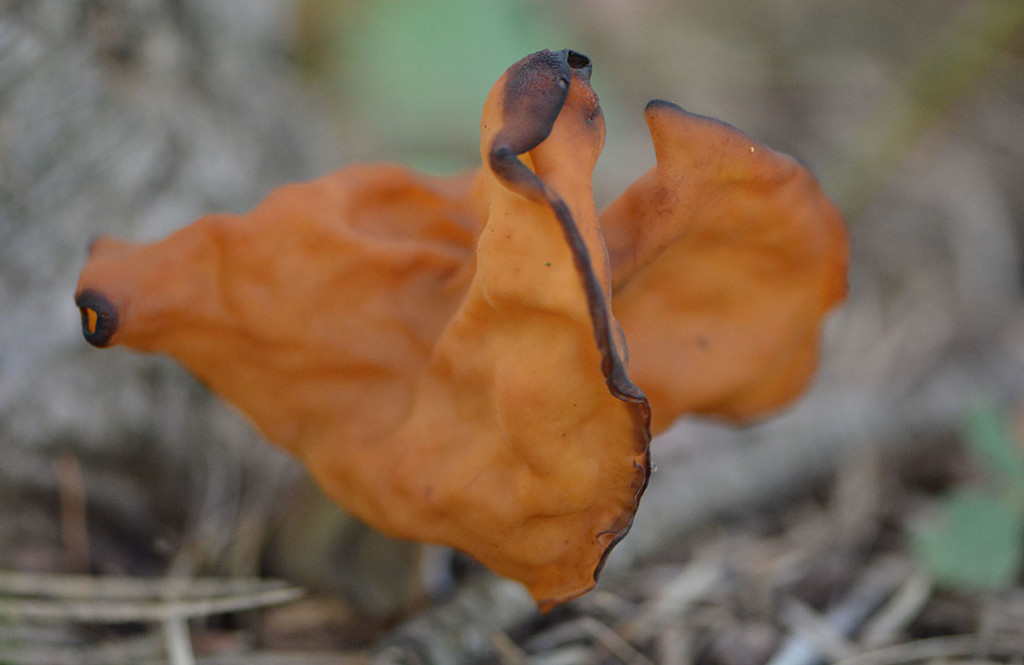 Ok, back to the hike, and into a meadow of Cinquefoil, Rudbeckia, nodding onion and yarrow.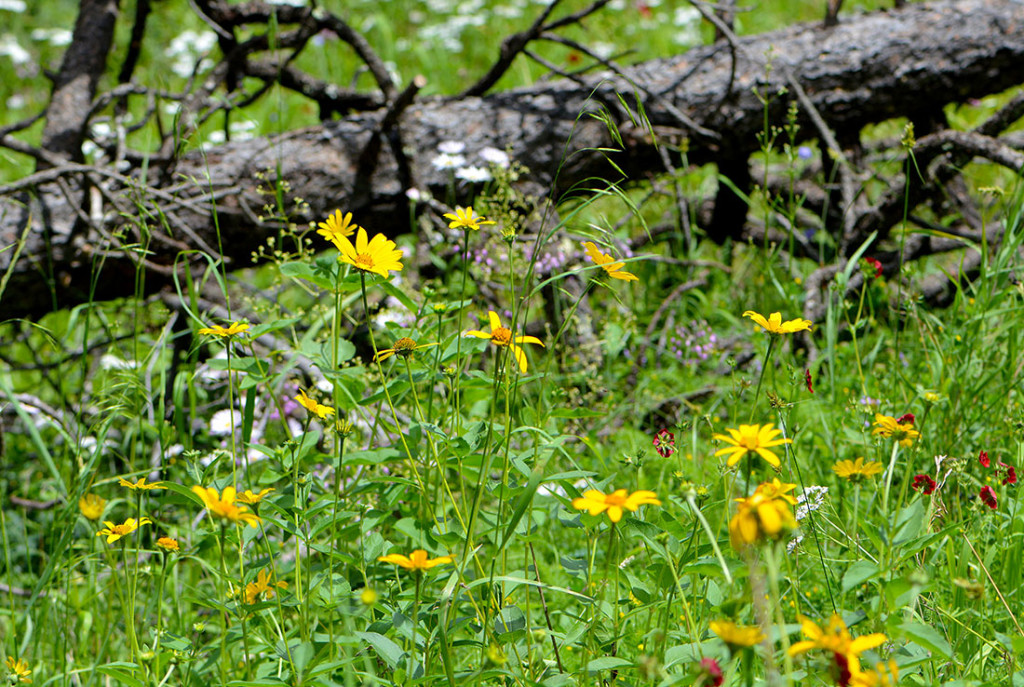 Rudbeckia and cinquefoil.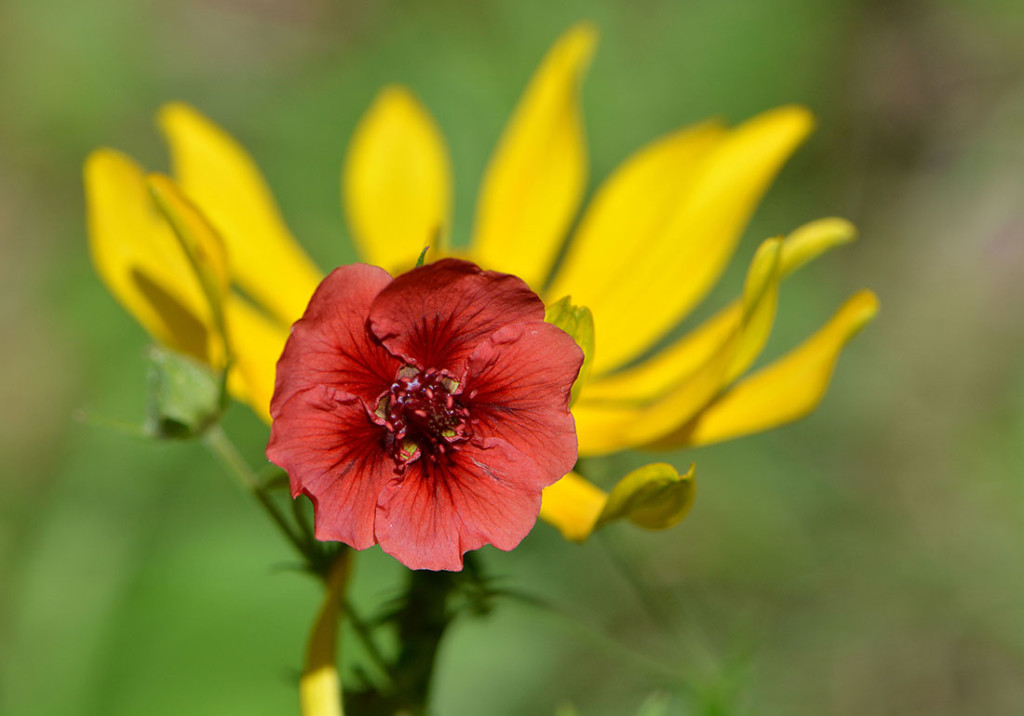 Nodding onions and spiderwort.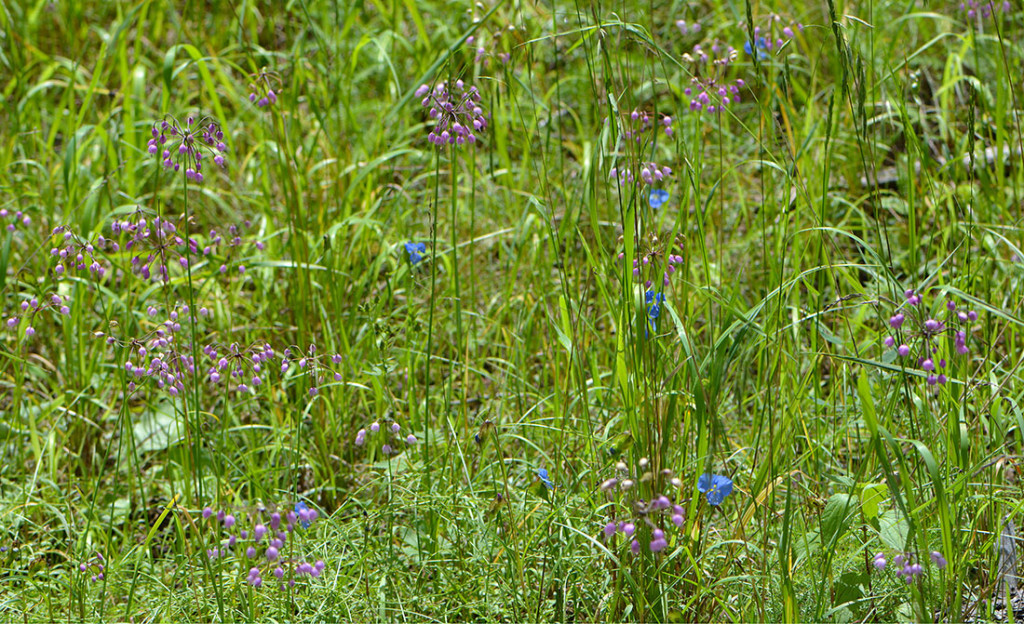 Tough looking polypore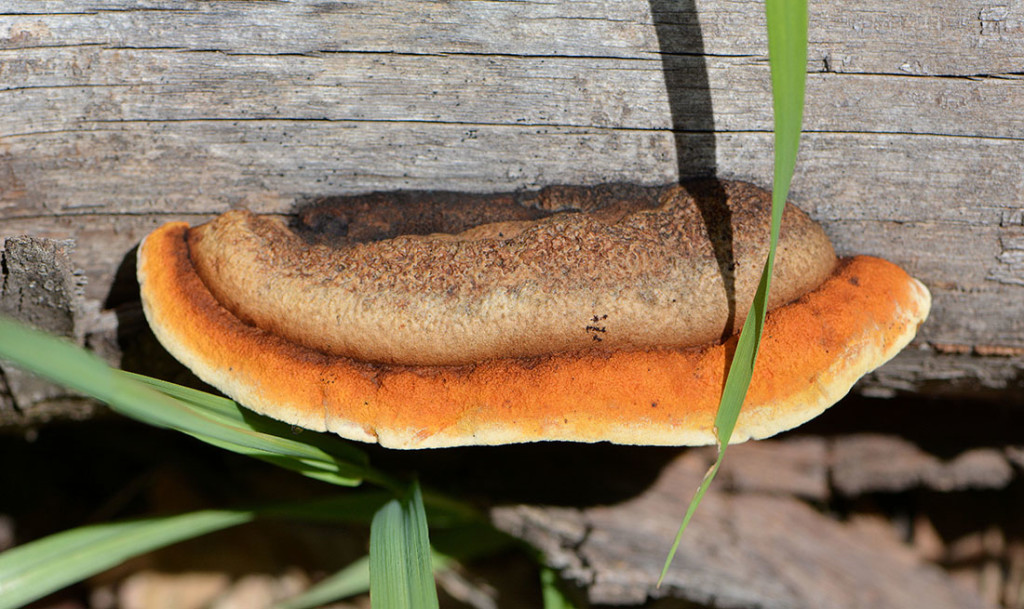 Toothed fungus, maybe Climacodon pulcherrimus? I'm guessing this because it is fairly common in New mexico, matches the color, and the hairy top. It is just a guess though.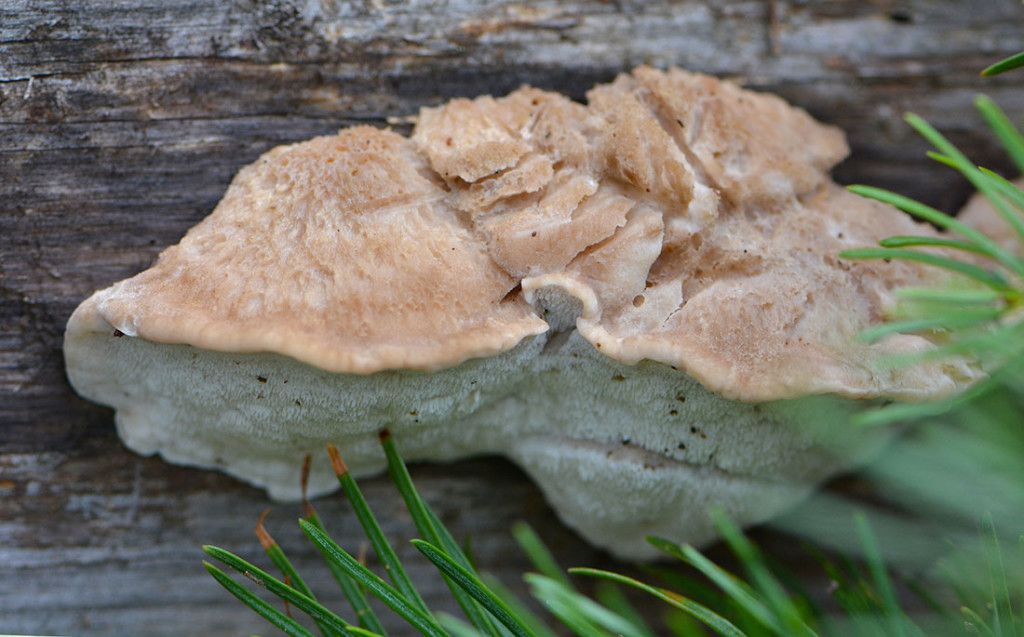 Pretty purple flowers.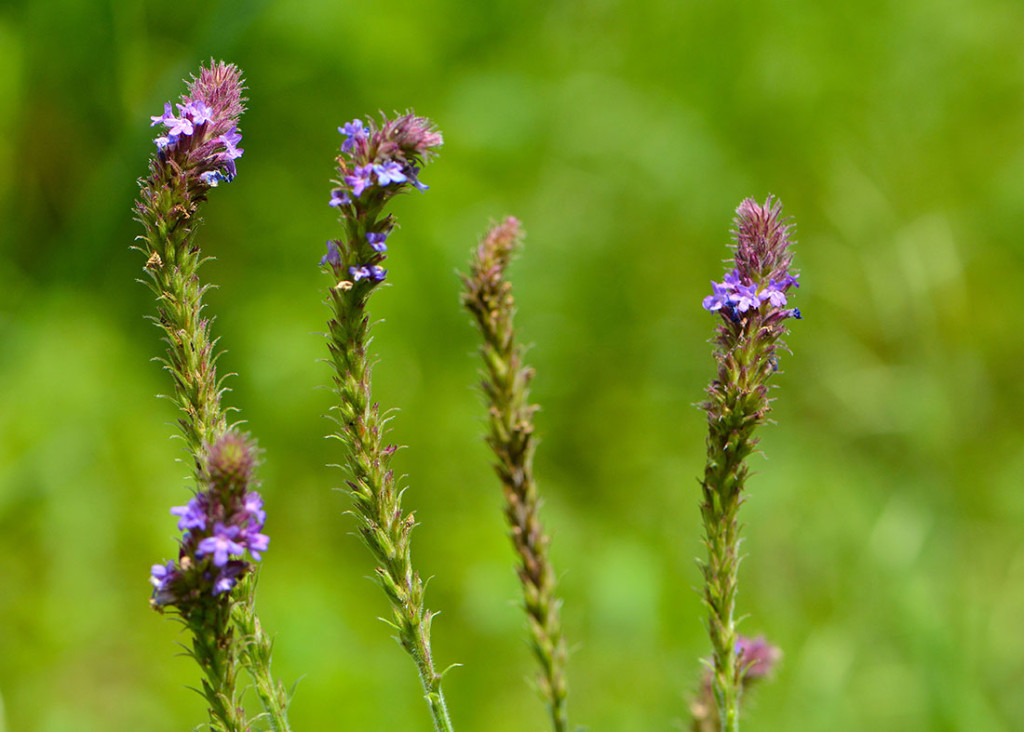 Somewhat dried out, but a great grouping of mushrooms.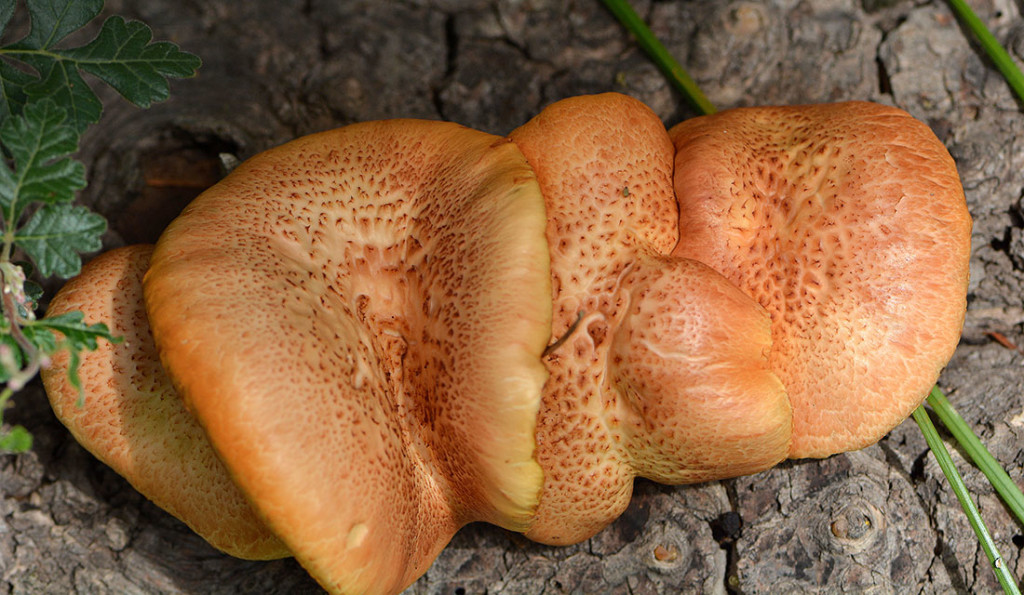 Another group and view of the polypore I showed earlier. You can see the crusty top better on this one.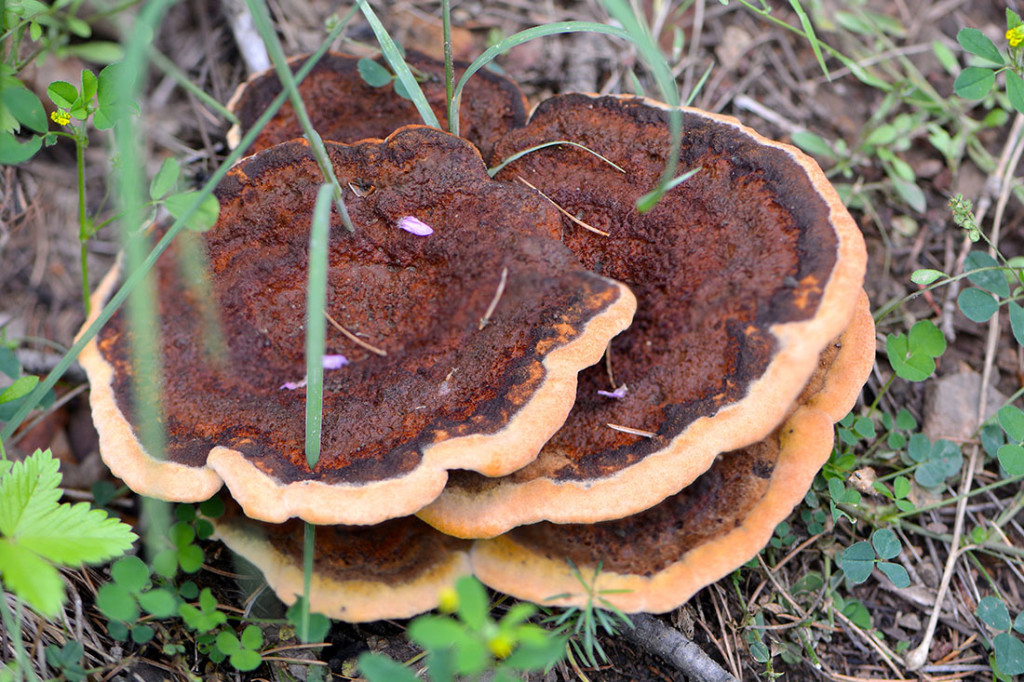 Yarrow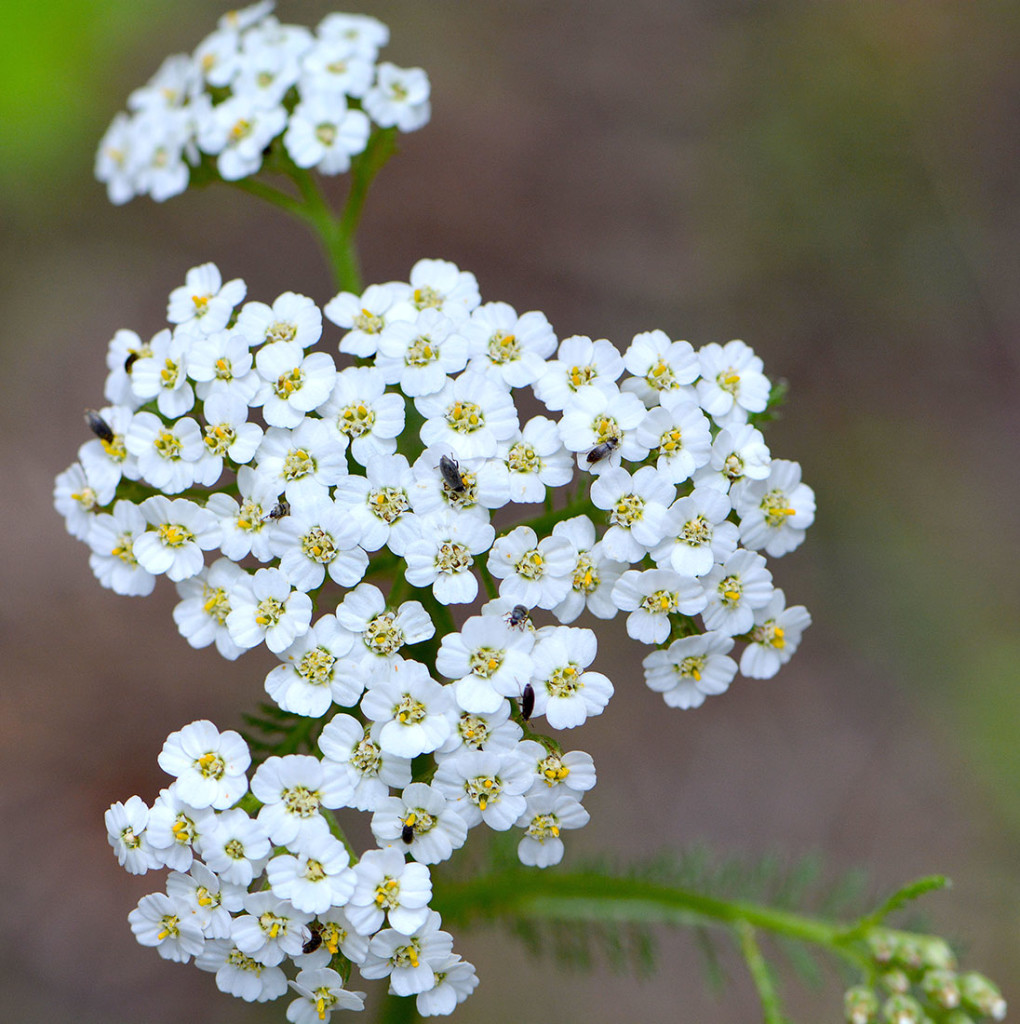 Sleepy Wandering Garter snake, I moved all around it and it never so much as twitched.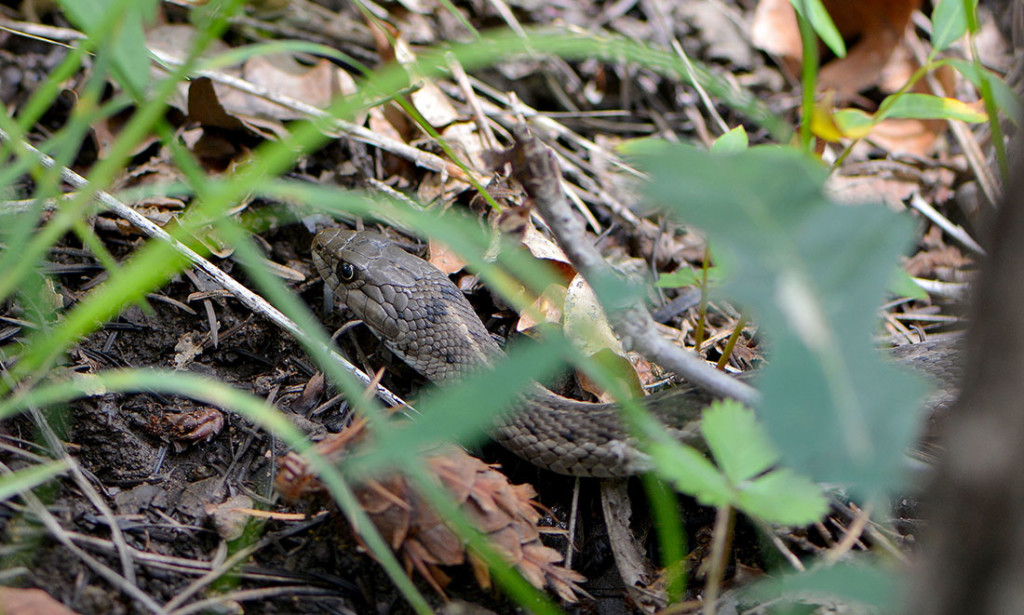 This is my father uncovering a russula mushroom that had pushed up out of the dry ground. It still had a mound of dirt on its cap. That's Roxy in the background, no doubt trying to help.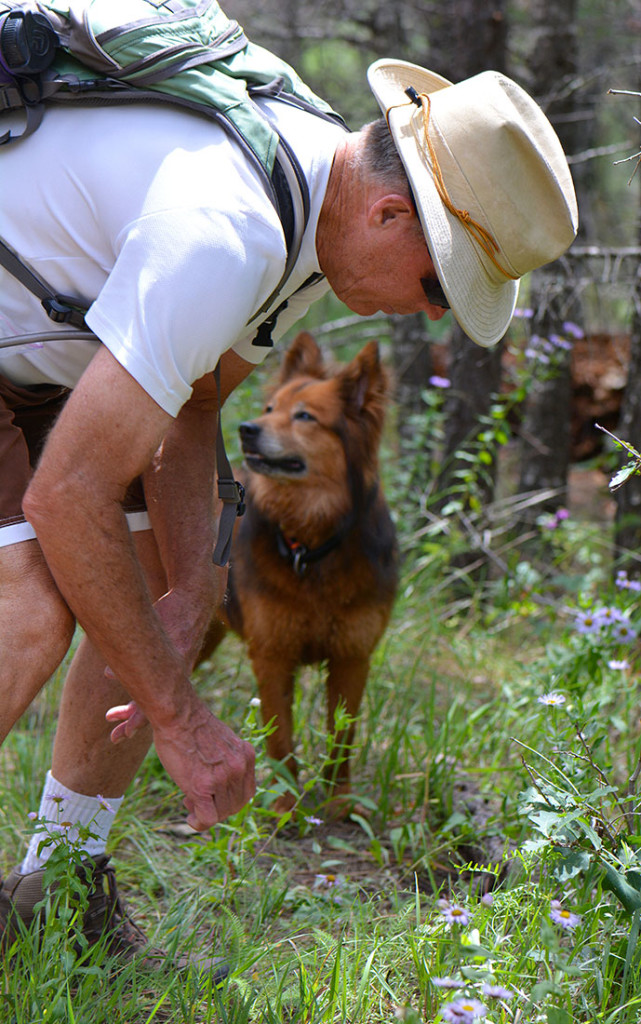 Here is the lovely little russula  he uncovered. Thanks Dad, it's a beauty!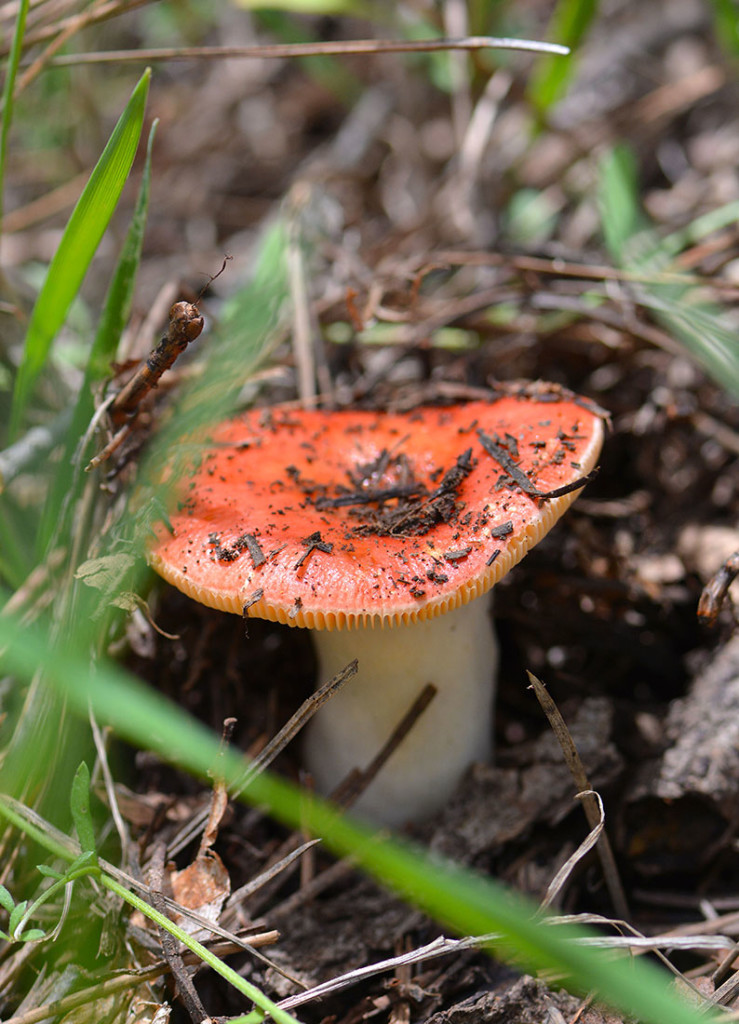 Hairy! Leaves only, and they were big. I'm not looking it up….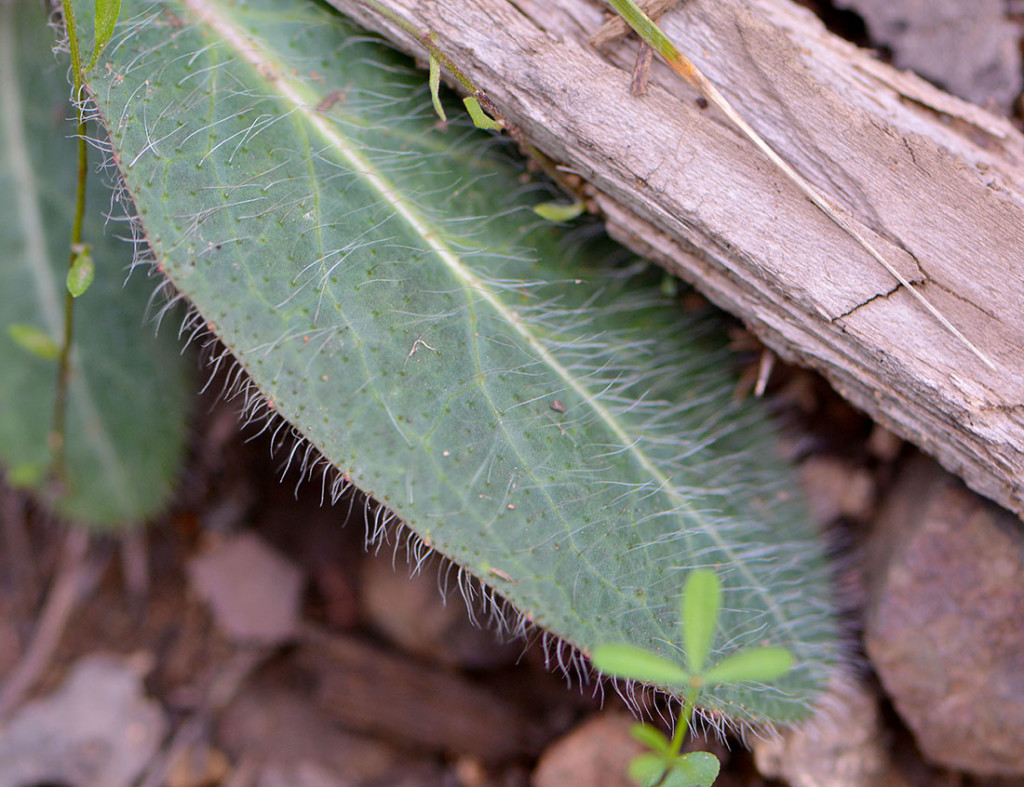 So many tiny, perfect coral fungi around here.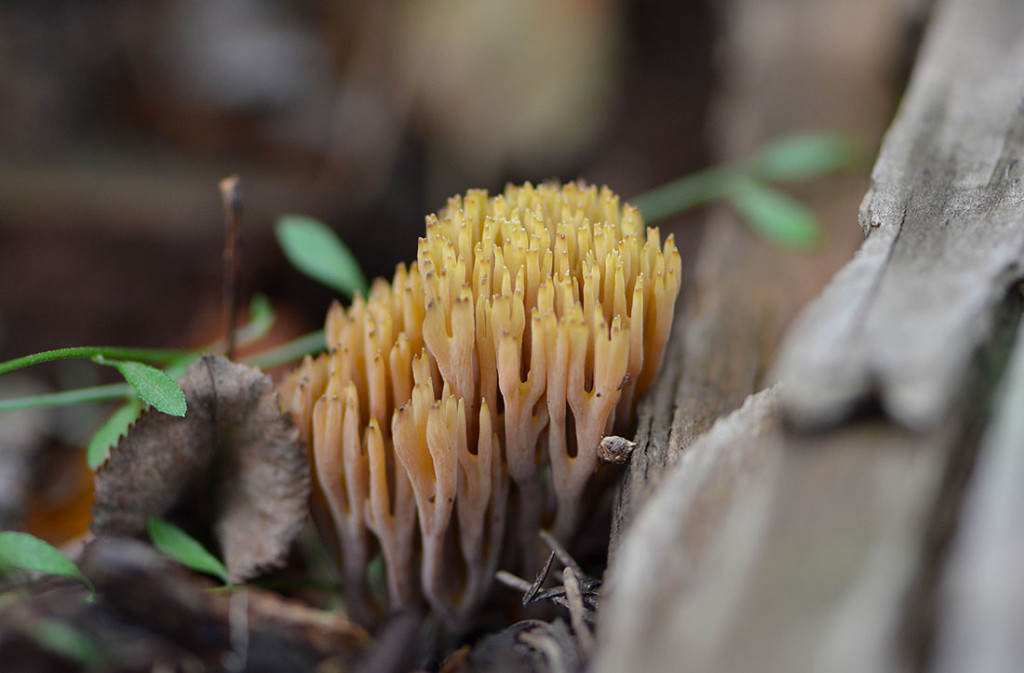 This energetic beetle ran around, then flew away. It had a beautiful metallic copper color.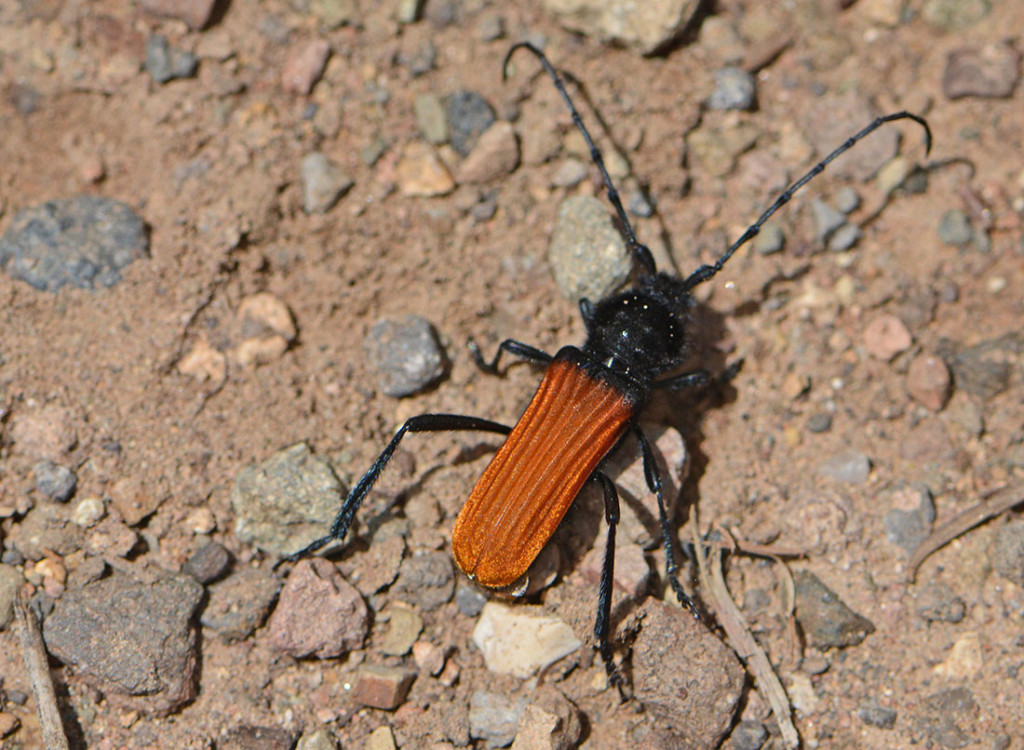 Goldenrod. I was waiting near the car, and looked over at this yellow-flowered plant which looked very insignificant. I took a few quick pics of it and now I love it and it's beetle buddies.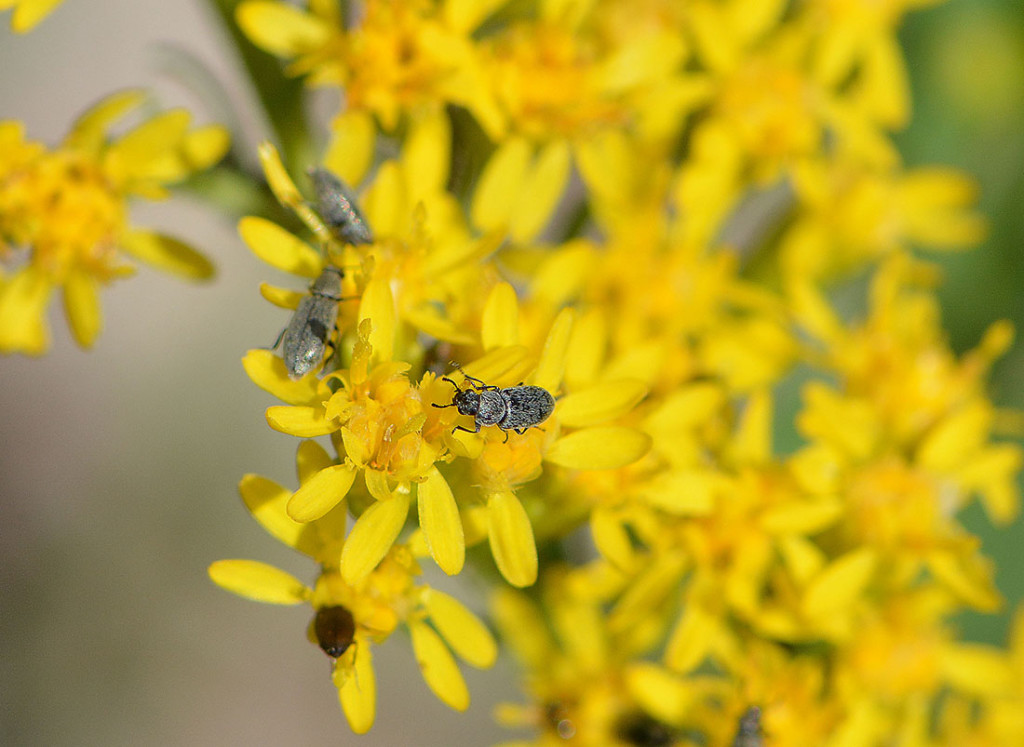 I forgot about this little orange jelly that I captured with my iPhone. It seems to be growing under an old polypore.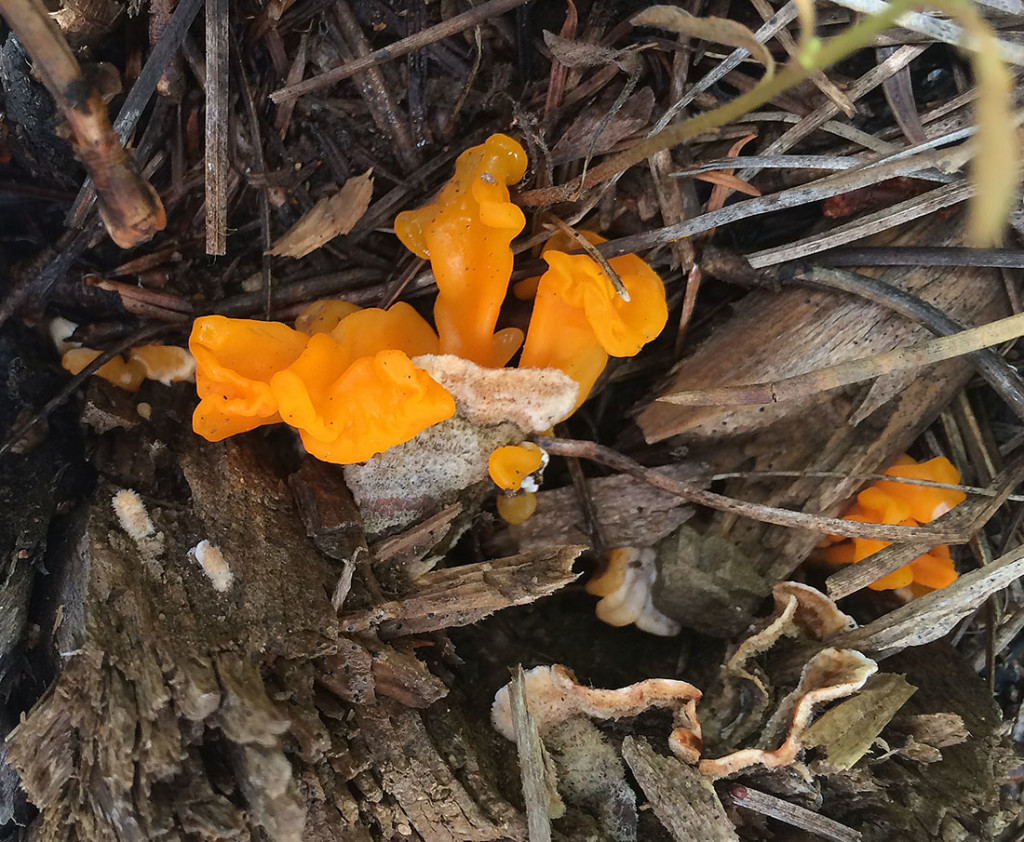 This hike had family and fungi, what could be better?