This Grapevine Beetle (Pelidnota punctata) got my attention by flying loudly into a window. It's larger than a common June beetle. Fairly ugly thing – I can't imagine how it can see through those eyes, and I can't tell what's going on with the mouth parts. The antennae are similar to the dung beetle I featured earlier, so I'm assuming that it has an excellent sense of smell and finds its food that way. It's main food is grapevine leaves and fruit, which grows wild all around Oklahoma.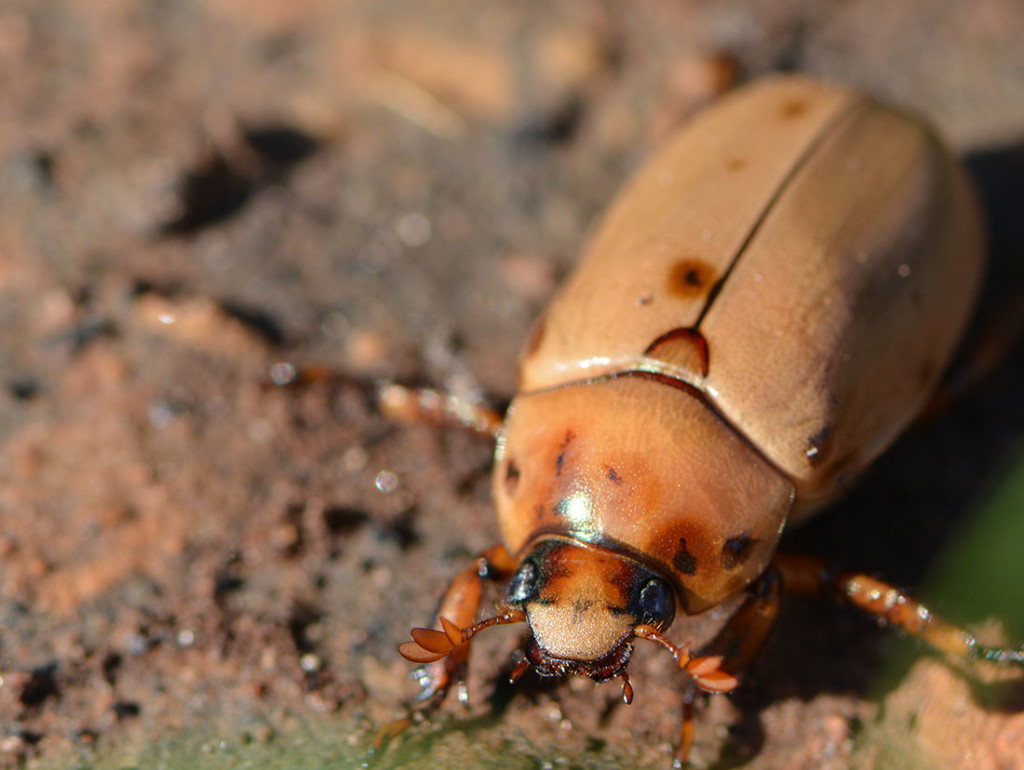 If there isn't a horrific science fiction creature based on this beetle, there should be.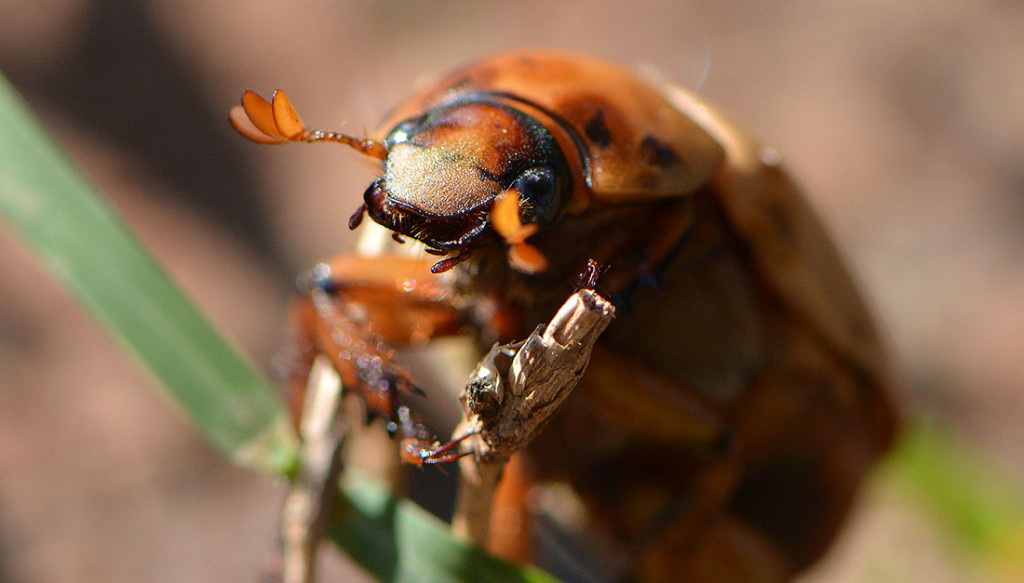 I'm not a big fan of beetles, unless they really don't move much. This guy got his bearings and flew off – I probably screamed and ran off in the opposite direction.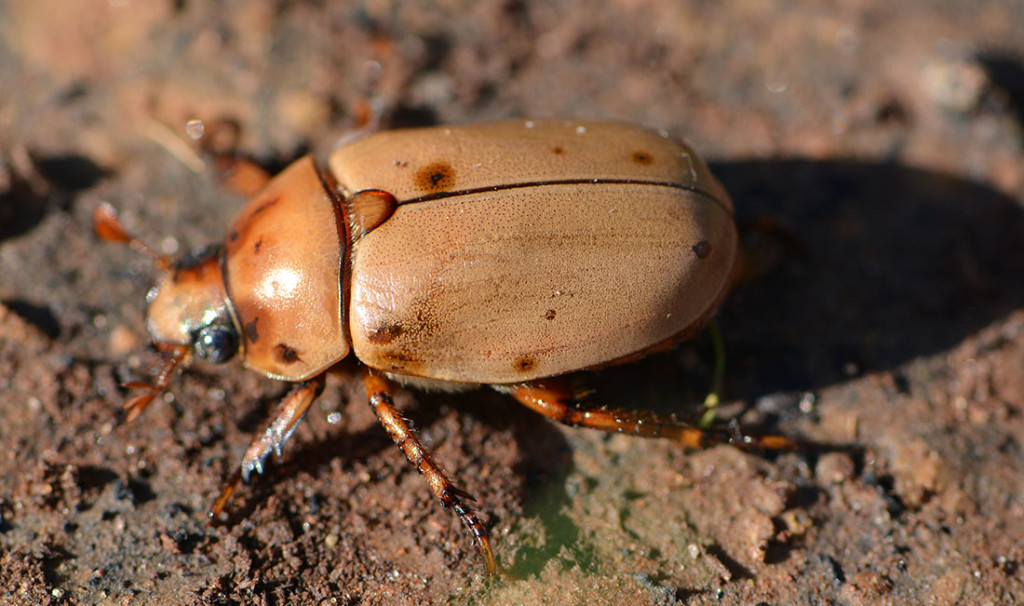 There is a small pond, in the yard, which attracts all types of wildlife. There is a frog that lives there that has a green face.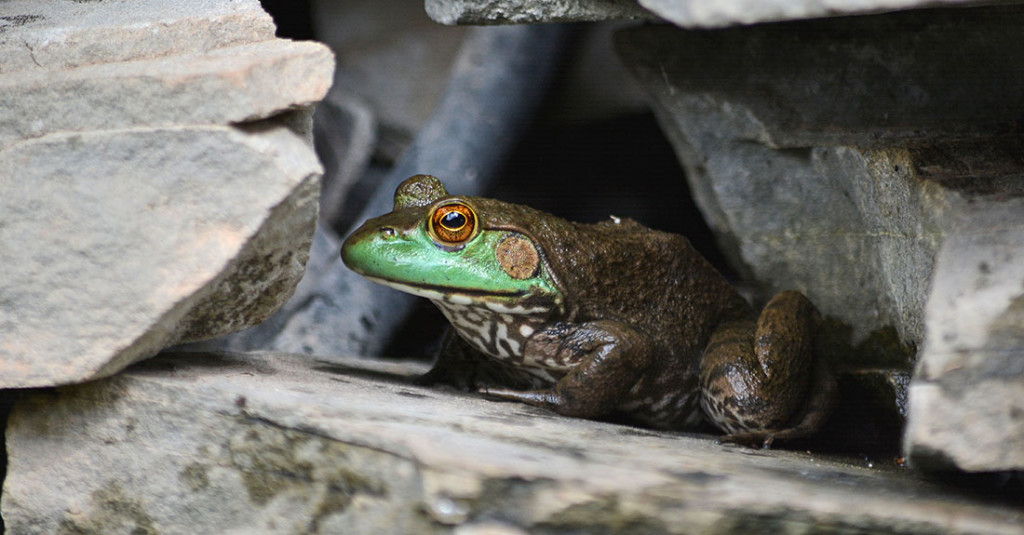 I like his markings and the neat texture of his eye.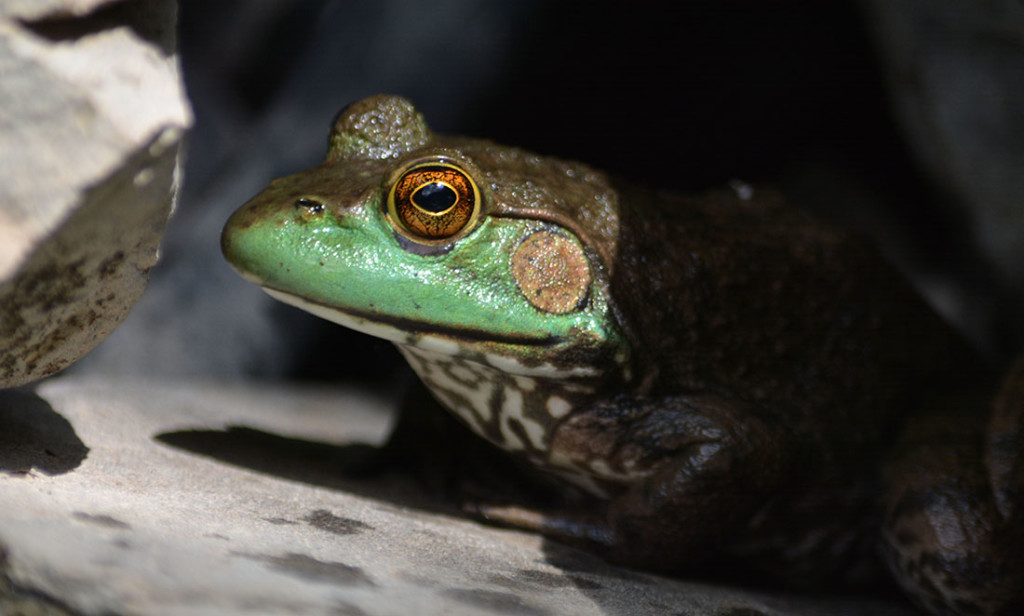 He has a less colorful girlfriend.