Sunny and 78°F. Calm winds.

It's Morel season in Oklahoma! We haven't had much rain this spring, but we did get a little under 1/4″ one day. I went out looking for Morels the next day.
It didn't look like it rained based on the dry trail, but there was quite a bit of greenery. The Sand Plums were in full bloom.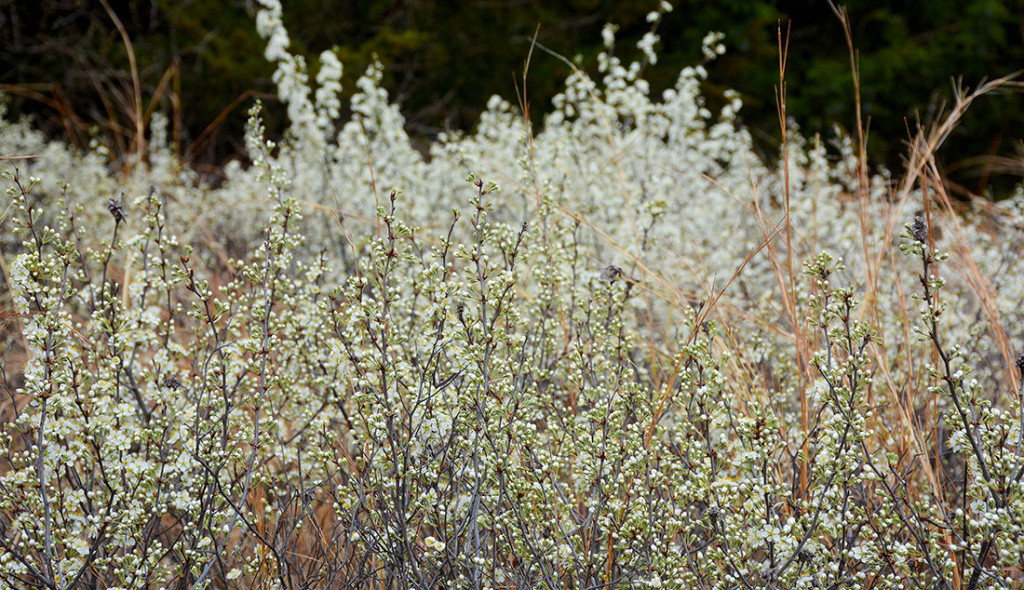 I have never noticed Sand Plums before. I will have to watch this thicket as it grows fruit. I hear my Grandma made jelly from it, and I recall it being a local favorite at farmers markets. These plants are short, maybe 2′-3′ tall.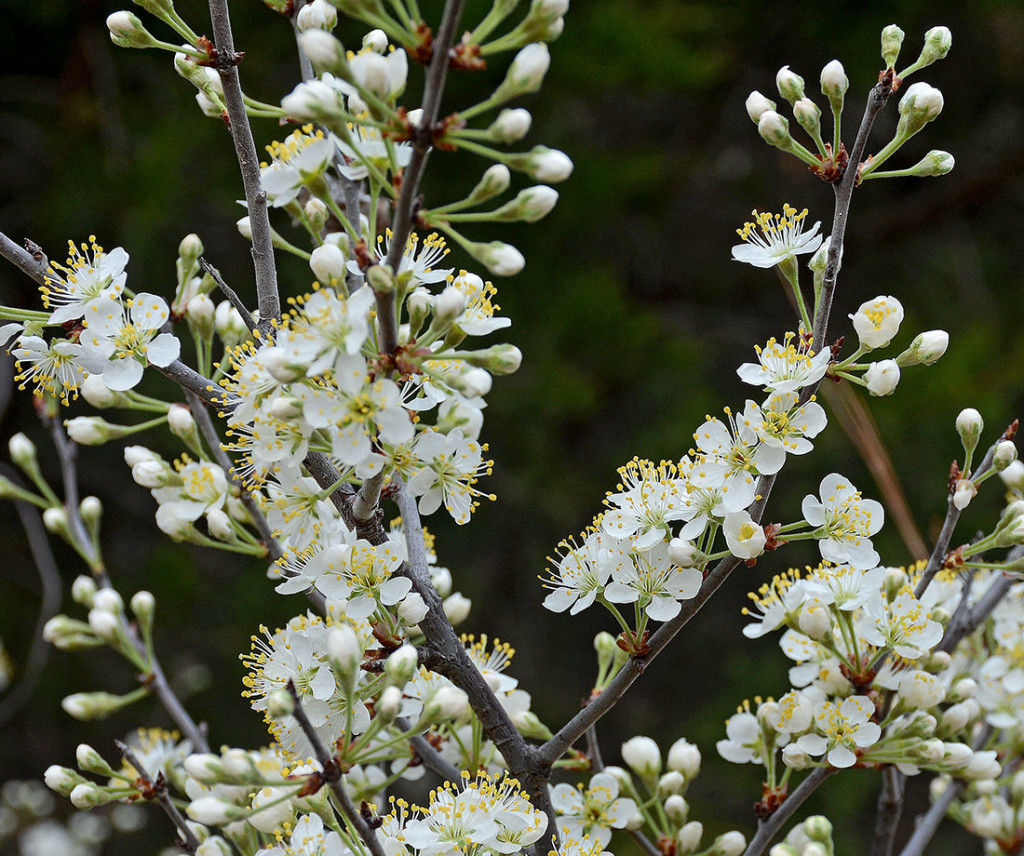 Really neat flowers!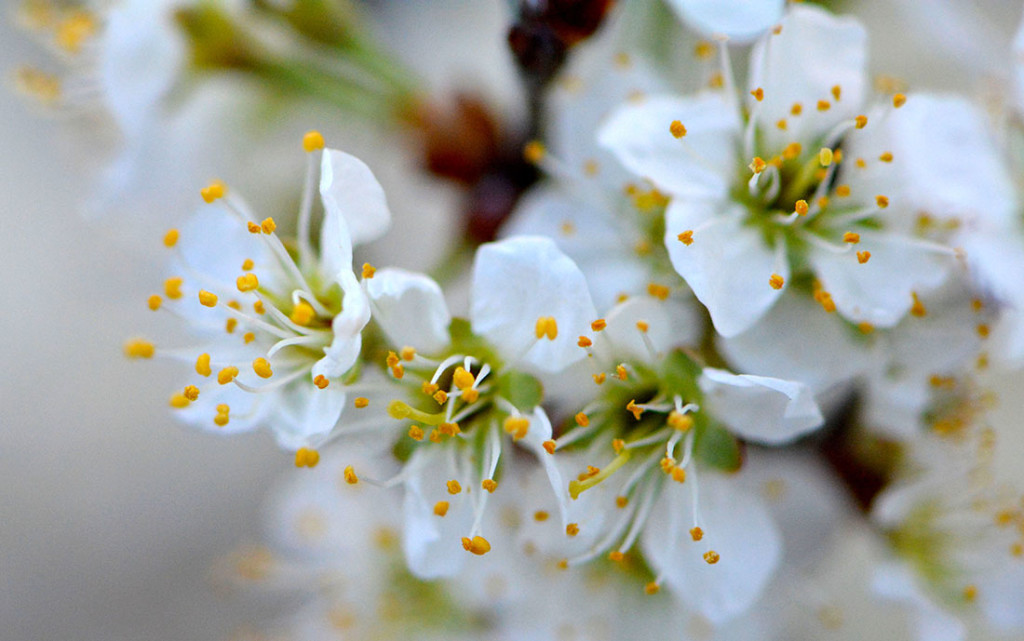 I saw coyote scat was on the trail in the usual areas. I am so curious what this one ate! The hair is reddish in color, longer than I usually see, and kinda pretty. I'll have to email this to a scat expert and see what they think.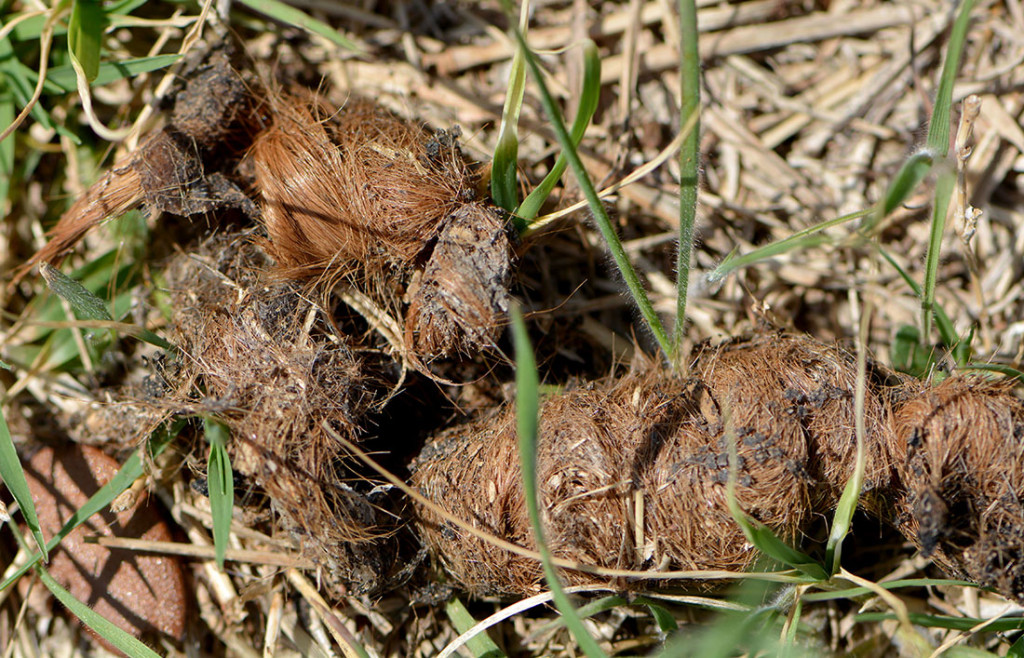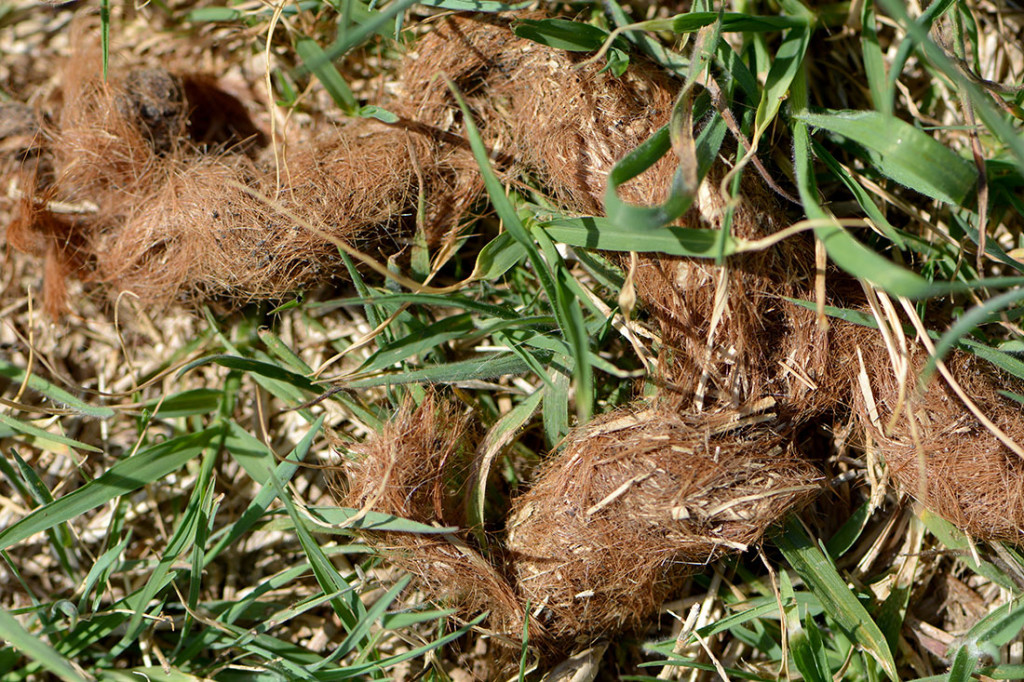 Turner's pond is down to a few inches of water and a bunch of boot sucking mud. Roxy can usually get a drink here, but today she almost got stuck in the mud. Her back leg is sunk in the mud 10″ or so, and she's only 40 pounds. If I took this same photo with the pond full, you would see nothing but water. Now there are plants coming up on what was the pond bottom.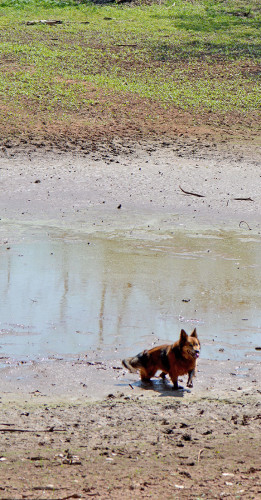 Tiny little yellow flowers, the whole plant was only few inches tall. It was growing in a grassy area in full sun. Corydalis Micrantha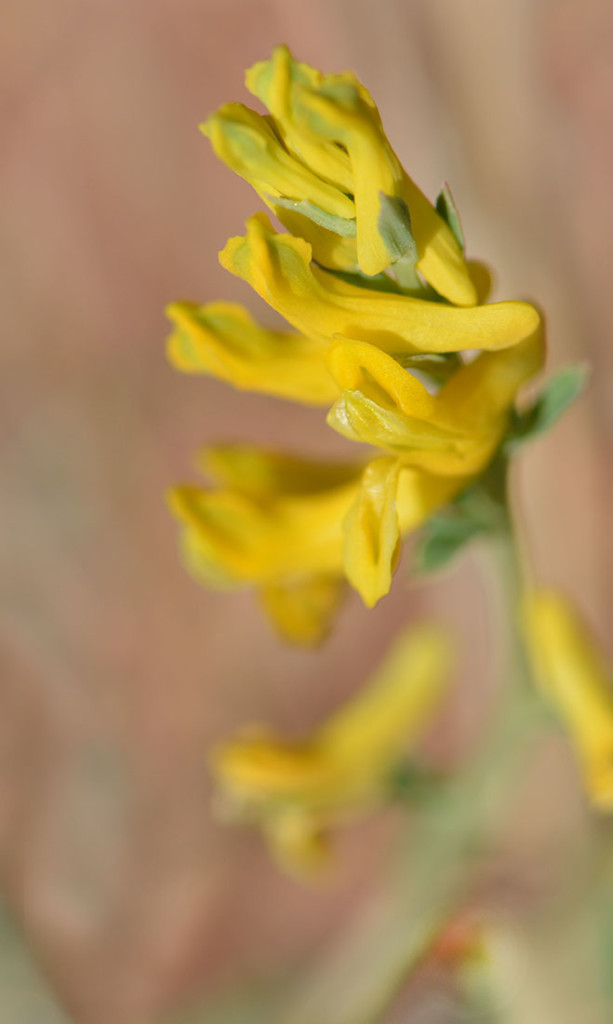 I arrived at my secret morel hunting are, but I didn't think I'd find anything. I kept walking deeper into the woods and finally spotted some! The ones that had full sun were already drying out and burning on the top. I made it just in time. I love the way these mushrooms look.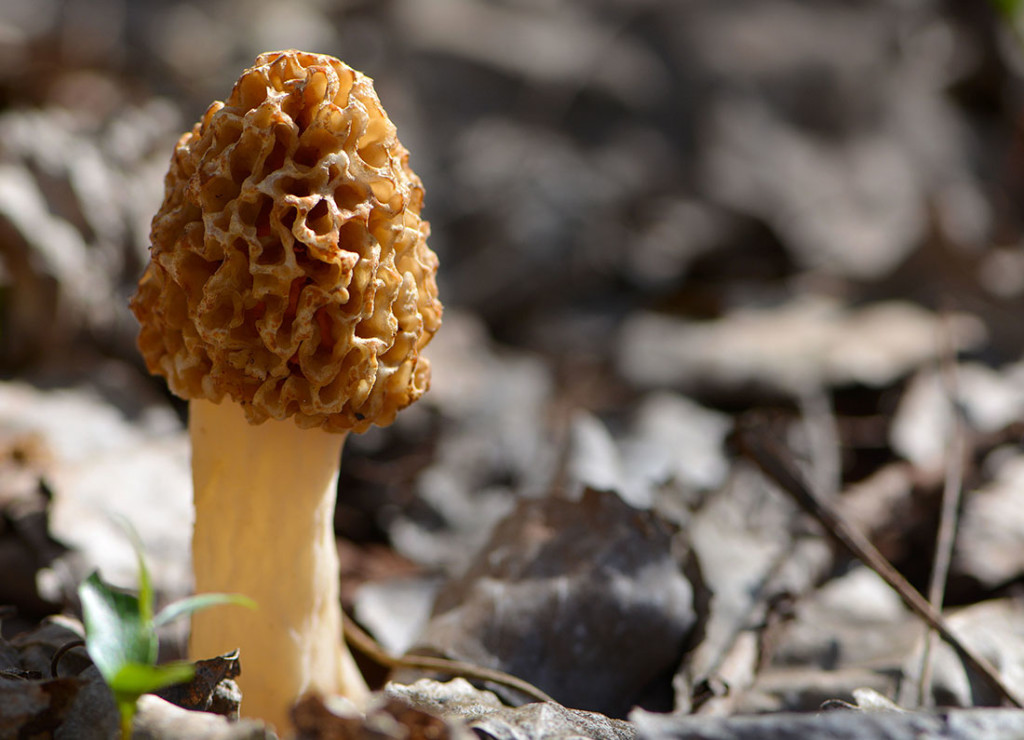 This Morel was growing in at an angle. Sometimes they come up under leaves and are hard to spot.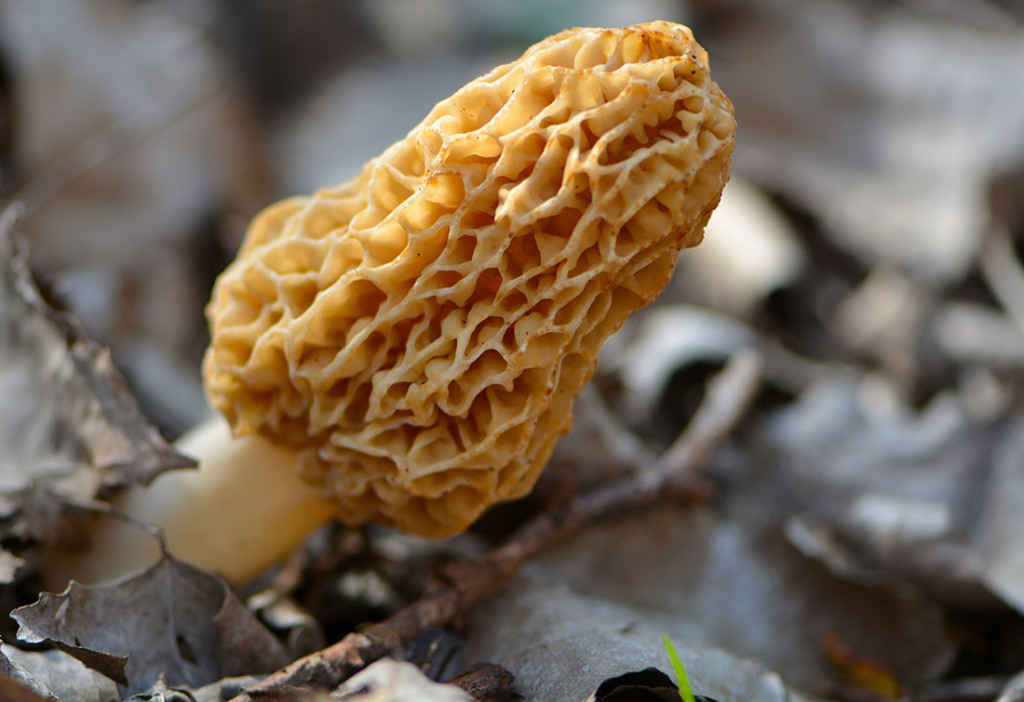 Nature can sure come up with some beautiful designs, it never ceases to amaze me.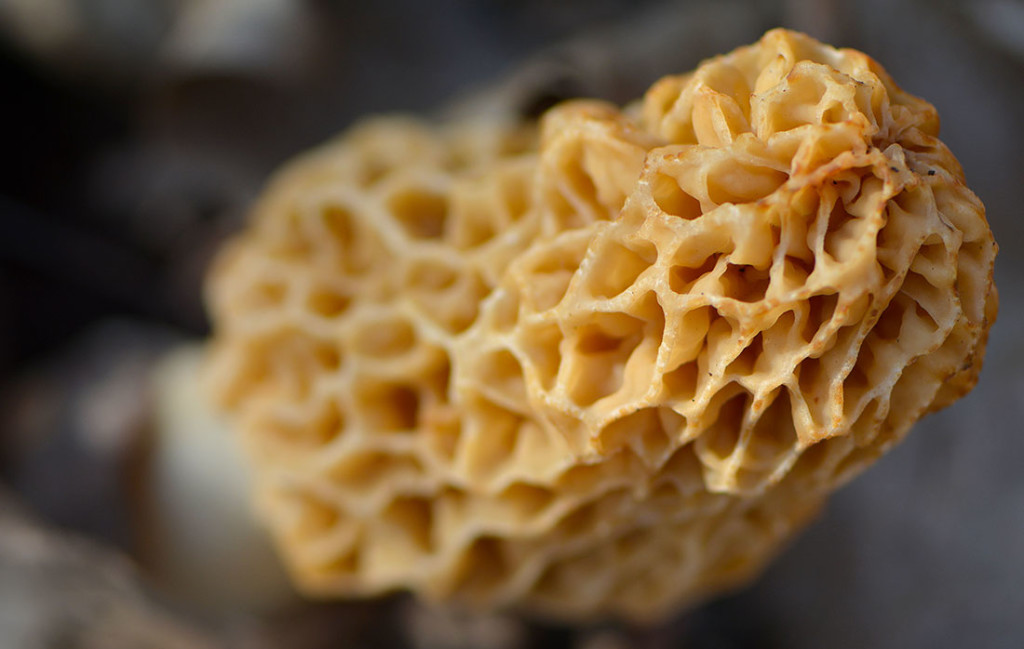 I picked about 2.5 pounds of these gorgeous tasty treats, along with some wild onions, which I failed to get a picture of. I took it all home and made a simple pasta dish. I sautéed the onions and mushrooms in butter and tossed with fettuccine noodles. These fungi have a strong "typical" mushroom flavor. They are prized by gourmet chefs and sell for somewhere between $20-$50 per pound, from what I can tell by Googling it.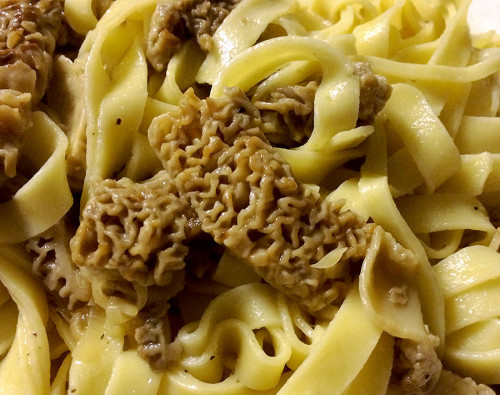 Parts of the woods had abundant grass undergrowth. It was so beautiful. Another perfect day to be outside.