Sunny and 75°F. Light wind, becoming gusty at times.  

Warning: This will be a long post with lots of photos, so you might want to get a snack and get comfy.
I waited all week for Sunday to get here! Meteorologists predicted perfectly warm weather and I planned on getting out for a walk. They were right! It was still very dry out, we need rain bad. Turner's pond is so low and starting to take on a weird yellow green color. I don't know how deep it is in the center, but I'm guessing it's just an old farm pond, so not deep. It looks less than 50% full.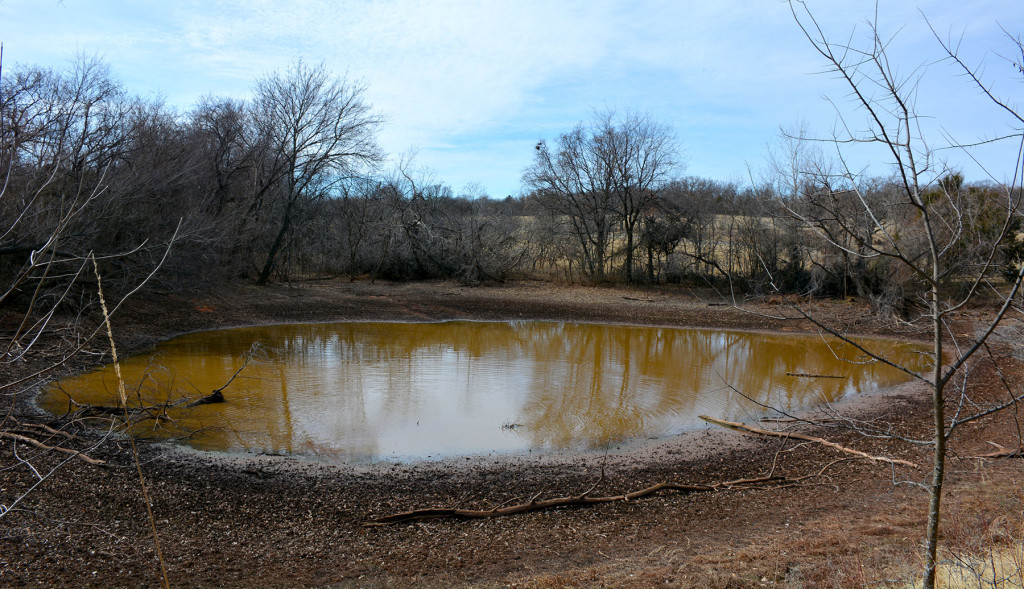 After passing the pond I was distracted by the thought of water. There is a wetland area off to the north of the trail where, in the spring and summer, I sometimes hear deafening frog calls. I figured today was  a good day to check it out and possibly miss all the people. If the weather isn't absolutely perfect, most folks don't come out here. Today I expected a crowd.
I veered off the trail and went straight to the seasonal frog chorus zone. I didn't see any activity or hear anything, not even one frog jumped in the water for cover. There were some deer prints and possibly coyote. It was quiet, too quiet.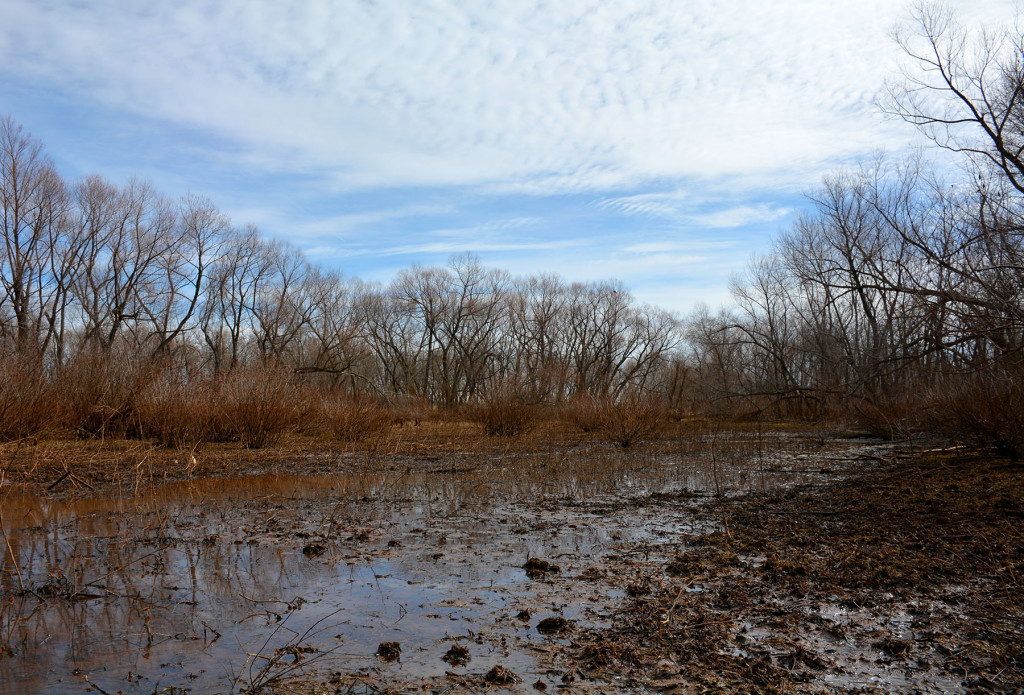 I moved on toward Spring Creek, which was just out of sight.